Hi guys! We have Anna Butler stopping by today with her new release the Taking Shield Box Set, we have a great excerpt and a brilliant $20 Amazon GC giveaway so check out the post and enter the giveaway! ❤️ ~Pixie~
Taking Shield Box Set
Anna Butler
Hate buying books in a series until the whole thing is done? Then check out the Rainbow Award-winning Taking Shield series, just released as an e-book boxed set. Not only do you get the entire series, there's a very nice saving on the cost of the individual books! Anna's dropped in today to tell us more.
About Taking Shield
Earth's a dead planet, dark for thousands of years; lost for so long no one even knows where the solar system is. Her last known colony, Albion, has grown to be regional galactic power in its own right. But its drive to expand and found colonies of its own has threatened an alien race, the Maess, against whom Albion is now fighting a last-ditch battle for survival in a war that's dragged on for generations.
Taking Shield charts the missions and adventures of Shield Captain Bennet, scion of a prominent military family. Bennet, also an analyst with the Military Strategy Unit, uncovers crucial data about the Maess to help with the war effort. Against the demands of his family's 'triple goddess' of Duty, Honour and Service, is set Bennet's relationships with lovers and family—his difficult relationship with his long term partner, Joss; his estrangement from his father, Caeden, the commander of Fleet's First Flotilla; and Fleet Lieutenant Flynn, who, over the course of the series, develops into Bennet's main love interest.
Over the Taking Shield arc, Bennet will see the extremes to which humanity's enemies, and his own people, will go to win the war. Some days he isn't able to tell friend from foe. Some days he doubts everything, including himself, as he strives to ensure Albion's victory. And some days he isn't sure, any longer, what victory looks like.
More information and background on the Shield Universe here

Excerpt!
from Day of Wrath 
As Bennet angled over to starboard, Flynn gave his own Hornet a metaphorical boot in the backside, and tagged along faithfully at Bennet's port wing. He stayed close and tight. Pity the ensigns weren't there to see how it was done. With finesse. Panache. And sheer, mind-boggling talent.
The Hornet's navigational computer helpfully overlaid a representation of Aglaia with the usual spherical latitude-longitude grid, pulling the planetary data from the database. At least they had the figures for known planets logged and stored and the nav-com didn't have to make it up. Which it could, of course, by designating the poles with an arbitrary north and south label, locating the equator, and inventing an arbitrary prime meridian to work with. According to legend, the system originated on Earth before humankind took to the skies, so old it was invented for sailing ships. Given Earth was ten thousand years gone, Flynn put a lot of emphasis on 'legend'. Their flight navigation systems were built on bloody folklore.
Madness.
Still, at least he couldn't get lost.
He followed Bennet into a high orbit along Aglaia's equator, skimming along for a moment before going down into the atmosphere. And by skimming, he meant they bounced along like stones skipping over water before they burst through into a storm system. A big storm system. The air roiled in great waves and billows, buffeting the Hornets, and lightning cracked and sizzled off their hulls. The flow of the clouds was fierce, the turbulence greatest at the boundaries between cloud layers. And the winds! More than fierce. They were a howling, raging, relentless savagery that threatened to overwhelm even the Hornet's engines. The Hornet bucked and balked against the winds, and it took every ounce of skill Flynn possessed to fight her into obedience, to keep her flying in the direction he wanted. He couldn't rely on relaxed experience here. This was active, constant readjustment to make her respond. He dropped back a trifle, giving Bennet and himself room to ride out the bucking and bouncing. He wasn't so much flying through Aglaia's skies, as cavorting through them.
Gods, it was fun!

About Anna!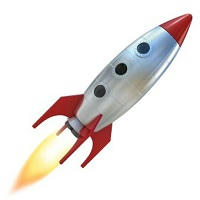 Anna was a communications specialist for many years, working in various UK government departments on everything from marketing employment schemes to organizing conferences for 10,000 civil servants to running an internal TV service. These days, though, she is writing full time. She lives with her husband in a quiet village tucked deep in the Nottinghamshire countryside. She's supported there by the Deputy Editor, aka Molly the cockerpoo, who is assisted by the lovely Mavis, a Yorkie-Bichon cross with a bark several sizes larger than she is but no opinion whatsoever on the placement of semi-colons.
Website and Blog | Facebook | The Butler's Pantry | Facebook Group | Pinterest | Twitter | Newsletter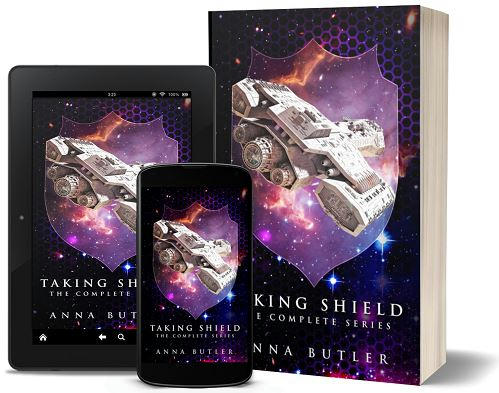 Giveaway!
Win a $20 Amazon Gift Card!