Hiya peeps! We have M.A. Church visiting today with the cute cover to her upcoming release Texting, AutoCorrect, and a Prius (don't you just love that title!), we have a short guest post from M.A., a tantalising teaser excerpt and a awesome giveaway! So peeps, check out the cute cover, eat up the GP and excerpt and then leave a comment to enter the giveaway! <3 ~Pixie~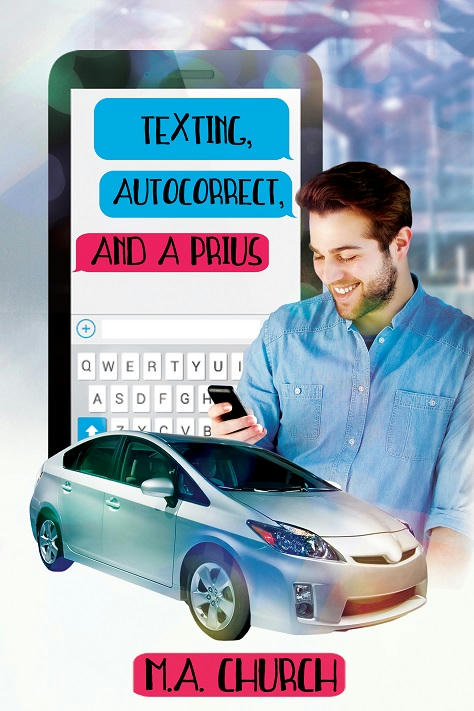 Texting, AutoCorrect, and a Prius
by
M.A. Church
Clay McDonald finds the perfect car on Craigslist and is quick to send the seller a text:
Is your penis still for sale?
AutoCorrect strikes again. Damn—he should've proofread. How embarrassing.
Luckily Darrell Anderson, a mechanic and the owner of the Prius, is more amused than offended, and the two men agree to meet. When they do, the attraction is instant, and a date is arranged. But a series of mishaps, misunderstandings, and misplaced assumptions sorely test the new relationship.
In a contemporary romantic comedy about the perils of technology and dating in the modern world, a text that went so wrong might just lead to something so right—but only if Clay can refrain from jumping to conclusions and give love the benefit of the doubt.
Release date: 28th June 2017 

M.A. Church!
Hey! I'm so excited to be back with MM Good Book Review for the cover reveal for Texting, Autocorrect, and a Prius. I don't usually write many contemporaries, but every once in a while, something catches my eye and I just gotta write it.
About a year ago I ran across a meme on FB. It was one of those from Damn You, Autocorrect. It was basically about a guy selling a Prius on craigslist. Someone sent a text to the seller but didn't bother to proof what he wrote. Yeah, big mistake. Instead of asking if the Prius was for sale, he asked if the penis was for sale.
And I was off and running with an idea, lol.
The idea literally hit me out of nowhere—maybe it should be Damn You, Plot Bunny—and in a couple of hours I had the book plotted out. I had a lot of fun writing it, even though nothing grew a tail and started meowing! It just goes to show, one never knows where inspiration can strike… and flatten us.
For one lucky commenter below, I'm giving away one eBook of choice from my backlist.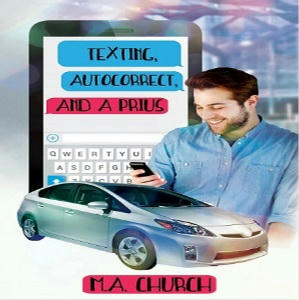 Excerpt!
Once the movie ended, Darrell started picking up around the house. Seeing his phone, he decided to check it. Sure enough, there were several calls inquiring about the Prius. He either left a text or a voice message telling people what time they could come by to check out the car starting Monday.
Just as he was finishing up, he got another text message. Hey! This is Clay. I saw your penis for sale on Craigslist. Is it still available? If so, I would like to take it for a test drive sometimes tonight.
Darrell started laughing. Oh, that was hysterical. As much as he hated to admit it, that was the best offer he'd had in a long time. He fired back a message. Hi Clay, I'm selling a Prius. Is that what you meant? He couldn't wait to see what the response was. Was it bad that he actually hoped whoever that was meant what the text said?
Another text came in: Yes!! Apologies new phone.
Darrell bit his lip. Somewhere out there was a guy dying of embarrassment. He answered: Well it's Craigslist. You never know.

About M.A.!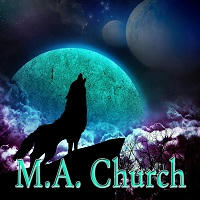 M.A. Church is a true Southern belle who spent many years in the elementary education sector. Now she spends her days lost in fantasy worlds, arguing with hardheaded aliens on far-off planets, herding her numerous shifters, or trying to tempt her country boys away from their fishing poles. It's a full time job, but hey, someone's gotta do it!
When not writing, she's on the back porch tending to the demanding wildlife around the pond in the backyard. The ducks are very outspoken. She's married to her high school sweetheart, and they have two grown children.
She is a member of Science Fiction and Fantasy Writers of America.
:: Blog :: Facebook :: Facebook Page :: Twitter :: Amazon Page ::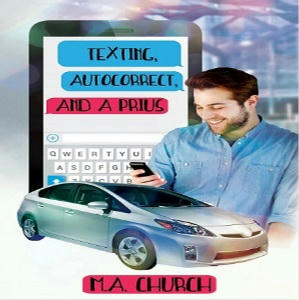 Giveaway!
Win an ebook from M.A.'s Backlist!
(Just leave a comment on this post)
(Ends when M.A. picks a winner!)