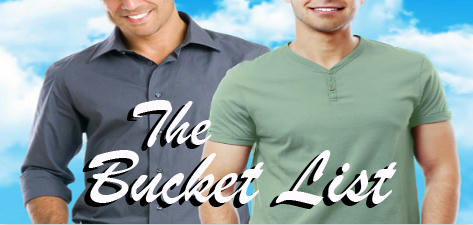 Hey guys! We have Tricia Owens popping in today with one of her newest releases The Bucket List, we have a great excerpt so check out the post and enjoy! <3 ~Pixie~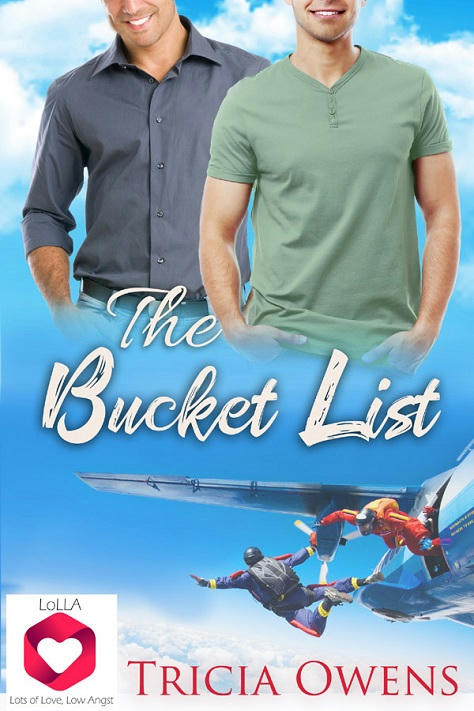 The Bucket List
(LoLLA (Lots of Love, Low Angst) 01)
by
Tricia Owens
When Quinn nearly dies in a skydiving incident, his life flashes before his eyes…and it's pretty boring. Though he's moved to Las Vegas to rebel against his strict Mormon upbringing, he still hasn't done much to liven up his life. He's far too comfortable with his boring routine. After the accident, however, he vows to change this. He draws up a bucket list with all the best intentions, yet somehow nothing changes. Quinn worries that he really is a dud, until a gorgeous man walks up to him and suggests an indecent proposal.
Gabriel has had a lot of sex. He's fantastic at it and he's good-looking, so he never lacks for people willing to jump into bed with him. But after a rough break-up, he's determined to make hooking up a secondary priority. It's too bad that when he first sees Quinn and his heart goes pitter-patter, Gabriel's first instinct is to make a bet with Quinn involving sex.
With one spin of the roulette wheel, Gabriel and Quinn embark on a series of sexually adventurous dares, each more exciting than the last. But what happens when one of them pushes for something more? LoLLA books are standalone novellas with lots of love/sex, low angst, and a Happily Ever After ending for a quick dose of happiness.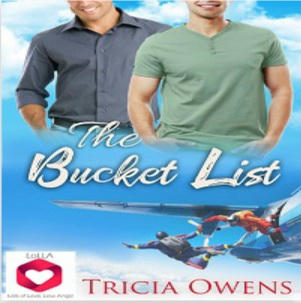 Excerpt
"What's the big deal, Quinn?" Gabriel was watching him intently, in a way no one had ever watched him. Like a wolf would, maybe. "There are thirty-eight numbers. What's the chance you'll hit mine? Live a little."
Quinn didn't like that Gabriel had automatically assumed he was gay. Quinn played it pretty straight out of a lifelong habit of concealing himself. It bothered him that this stranger had read him with ease.
But that's just smoke and mirrors. What you're really afraid of is finally doing something to spice up your life. When did you become such a chickenshit? When did you decide that this was the best your life could be?
"It wouldn't be so bad to lose," Gabriel continued. The corner of his mouth curled. "You've been staring at me since I walked up. I know it's not me you have a problem with."
Quinn felt heat in his cheeks, but told himself he was flushed from anger. Gabriel might be the most attractive man that Quinn had ever seen, but that didn't mean he would automatically fall all over the guy. Quinn had too much practice controlling and suppressing his urges.
And that's the problem, genius.
"You're not afraid you'll lose, are you?" Gabriel pressed, as insistent as a terrier. Quinn recognized that under different circumstances his persistence would have been sexy, but at the moment, Quinn only found Gabriel annoying.
He thought furiously. Thirty-eight to one were bad odds, especially when Quinn had the ability to pick and choose which number he did—or didn't—hit. He relaxed slightly as he realized he could choose how this story ended.
But isn't this about living a little? Isn't this about having a story to recall the next time you're falling out of the sky?
He reached into the wheel well for the ball.
"Agree to the bet before you spin it."
Quinn didn't bother hiding his glare at the order. Gabriel merely continued smiling. "Be a good sport, Quinn. You've got nothing to lose."
Nothing to lose but the status quo which was safe. Which would have kept him away from a failing parachute.
After another glance at his supervisor, Quinn finally said, "Fine. It's a bet."

About Tricia
Tricia writes m/m romance, ménage, urban fantasy, and paranormal romance. An avid traveler, she has visited over 80 countries and now makes her home in Las Vegas.