Hi guys! We have CJane Elliott visiting today with the tour for her new release The Kinsey Scale, we have a great guest post from CJane, a great exclusive excerpt and a brilliant giveaway, so check out the post and enter the giveaway! ❤ ~Pixie~
The Kinsey Scale
by
CJane Elliott
Life is good for Eric Brown. He's a senior theater major, an RA for a freshman dorm, and has a great circle of friends. Single since sophomore year, Eric isn't looking for love. But then Will Butler—fellow senior, co-RA, and the cutest guy Eric's ever seen—walks into his dorm. Will has a girlfriend he sees off campus—a minor disappointment that becomes a major problem when a housing shortage causes Will and Eric to become roommates, and Eric is forced to witness Will's hotness day in and day out. For protection, Eric asks Jerry, his ex-boyfriend, to pretend they're still together. Jerry warns him it's a stupid idea, but he reluctantly agrees.
Too bad it won't save Eric from losing his heart.
Will Butler has never believed in himself. His dysfunctional family saw to that. Although Will has loved music since childhood, he's never seriously considered pursuing it, and the person he's dating doesn't encourage him. Then he and Eric Brown become roommates, and everything changes. Eric believes in Will and his talent. He's also gorgeous and playful and fast becoming Will's best friend. And that's not good, because Will is hiding some big things, not only from Eric, but from himself.

CJane Elliott!
Hello, all! I'm CJane Elliott with a big thank you to MM Good Book Reviews for having me drop by today to talk about my latest release, The Kinsey Scale, a fun college contemporary full of misunderstandings and boys that don't communicate. Our main character, Eric Brown, is sure his roommate, Will Butler, is straight, and Eric's been battling his attraction to the hunky Will all semester. He's gone so far as to get his ex, Jerry, to pretend to be his current boyfriend.
On our first tour stop, Will and Eric emphasized their differences. Today I've brought you an exclusive excerpt a few months into the story. By this time our guys are getting along famously. In this scene, Will and Eric arrive back at school after spending an enjoyable day on a drive in the country as they continue to become the closest of (platonic) friends. Jerry is waiting. One of the promises Jerry extracted from Eric to consent to playing fake boyfriend is that he gets to design Eric's Halloween costume.
Exclusive Excerpt!
They returned to the dorm around four, only to be greeted in the lobby by Jerry, who was looking none too happy.
"There you are. Didn't you get my texts? We were supposed to meet at 3:30 so you could try on this Halloween costume." He held up something red and glittery.
"Sorry. I forgot." Eric peered at the costume with a growing sense of dread. He loved playing dress up, but Jerry's ideas were often over the top, even for Eric. "What's that supposed to be?"
"You'll see." Jerry focused on Will as they headed for the stairs. "Hello, Will. What are you going as for Halloween? An Atlanta Falcon?"
Eric's "back off" glare was wasted on Jerry, who had his back turned to him, but Will didn't seem perturbed.
"Naw, man. I think I'll sit this one out. Can't wait to see what you do with Eric, though."
"It's a masterpiece."
"That's what I'm afraid of," Eric said as he pushed open their door.
Five minutes later Eric hid in the bathroom and surveyed himself in their small mirror, trying to see the totality of the glittering red travesty he'd put on. Eric wasn't modest about his body, not these days. He'd endured a severe geeky phase of pudginess in high school, but eventually, to his relief, he'd grown tall and broad shouldered. He was also quite well-endowed, another blessing from the body gods. But this… thing Jerry had designed left almost nothing to the imagination. It appeared to be a devil onesie, held together by thin red straps and complete with a sparkly tail. It was cut so low on either side it barely covered Eric's strategic parts, and there was no wearing underwear with it, so said parts were quite discernable under the stretchy fabric.
So what did he care? He usually subscribed to the "if ya got it, flaunt it" philosophy—as befitting a theater major and a major drama queen. But this time it wasn't only Jerry on the other side of the door, waiting to admire his own costuming genius. Will was there too. And for some damn reason, Eric felt shy, as though he were back in high school, being an awkward mess and wanting to hide from his crush. Crush? Oh no. No, no, no, no. Eric refused to give in to the classic "gay dude hopelessly crushing on his straight roomie" trope. He lifted his chin, opened the door, and took a slow, campy stroll into the room.
"Well?" he purred as he struck a pose. "What do you think?"
Will turned red and made a choking sound as Jerry clapped his hands with a delighted smile. "Exquisite! Hold on, I've got the naughtiest set of devil horns." He opened his satchel and peered in.
Eric braved a glance at Will. He wanted to say something like, "Get used to it, darling. My fabulousness cannot be contained," but all that came out was "That bad, eh?"
"No." Will coughed. "Not bad. Not bad at all."
~~~
Oh, the sexual tension! Thanks for stopping in today. Enjoy The Kinsey Scale.
Leave a comment at each stop for a chance to win one of my backlist ebooks!
For the next stop on the Kinsey Scale blog tour, check out Joyfully Jay tomorrow on 11/12 for another exclusive excerpt. It's a few months later, Eric and Will are closer than ever, playing pretend boyfriends is wearing thin on Jerry and Eric, and Will discloses something surprising.
Comment below and tell us what your favorite Halloween costume was.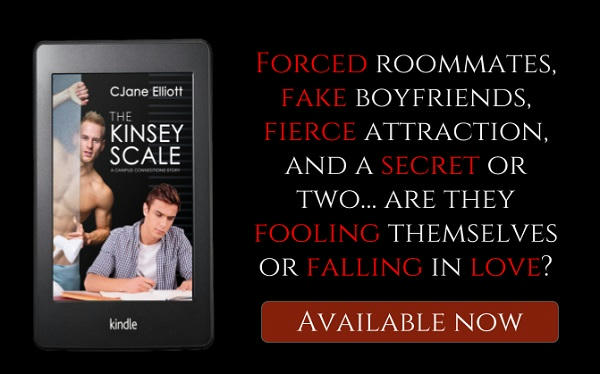 About CJane!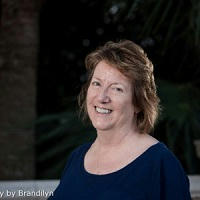 After years of hearing characters chatting away in her head, CJane Elliott finally decided to put them on paper and hasn't looked back since. A psychotherapist by training, CJane enjoys writing sexy, passionate stories that also explore the human psyche. CJane has traveled all over North America for work and her characters are travelers, too, traveling down into their own depths to find what they need to get to the happy ending.
CJane is an ardent supporter of LGBTQ equality and is particularly fond of coming out stories. In her spare time, CJane can be found dancing, listening to music, or watching old movies. Her husband and son support her writing habit by staying out of the way when they see her hunched over, staring intensely at her laptop.
CJane is the author of the award-winning Serpentine Series, New Adult contemporary novels set at the University of Virginia. Serpentine Walls was a 2014 Rainbow Awards finalist, Aidan's Journey was a 2015 EPIC Awards finalist, and Sex, Love, and Videogames won first place in the New Adult category in the 2016 Swirl Awards and first place in Contemporary Fiction in the 2017 EPIC eBook
Where to find the author:
E-mail: cjaneelliott@gmail.com | Website | Twitter | Facebook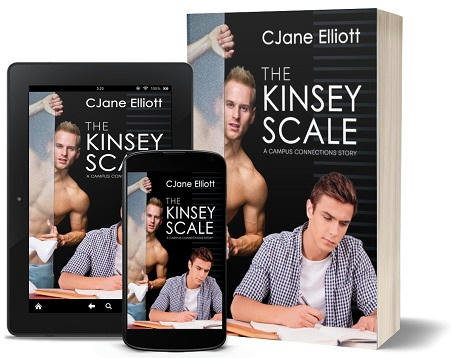 Giveaway!
One lucky winner will receive their choice of one ebook from CJane's Backlist!
Comment below and tell us what your favorite Halloween costume was.