Hi guys, we have Jendi Reiter popping in today with her debut novel Two Natures, we have a great exclusive excerpt and a fantastic giveaway, so check out the post and click that giveaway link! <3 ~Pixie~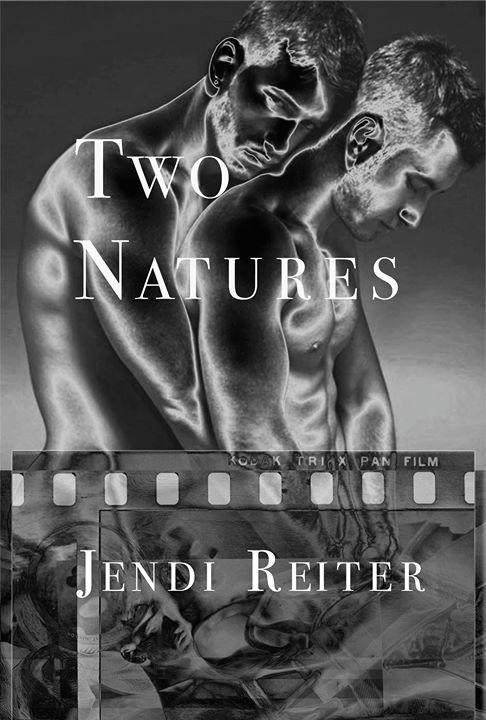 Two Natures
by
Jendi Reiter
Two Natures is the coming-of-age story of Julian Selkirk, a fashion photographer in New York City in the early 1990s. His faith in Jesus helped him survive his childhood in the Atlanta suburbs with an abusive alcoholic father, but the church's condemnation of his sexual orientation has left him alienated and ashamed.
Yearning for new ideals to anchor him after his loss of faith, Julian seeks his identity through love affairs with three very different men: tough but childish Phil Shanahan, a personal trainer who takes a dangerous shortcut to success; enigmatic, cosmopolitan Richard Molineux, the fashion magazine editor who gives him his first big break; and Peter Edelman, an earnest left-wing activist with a secret life.
Amid the devastation of the AIDS epidemic and the racial tensions of New York politics, Julian learns to see beyond surface attractions and short-term desires, and to use his art to serve his community.
**Kindle Price $0.99 from February 20th – March 17th ** (normally $9.99)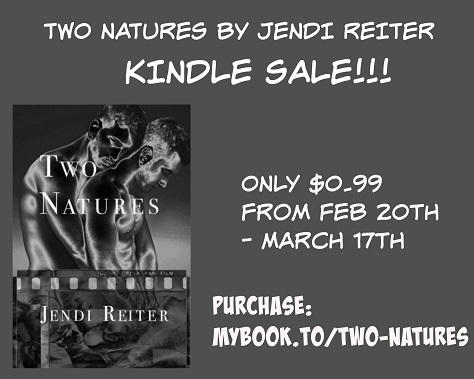 Exclusive Excerpt!
I woke up on a blazing-hot slab of concrete with my ass cheeks glued together. Everywhere my burning eyes looked was white, above, below. My face was dry and flushed, but down below I felt dirty and wet, like a child who soils the bed in his sleep. After a hundred panicked blinks the whiteness resolved itself into the overcast Miami sky, a cloud cover that scarcely cooled the sun's rays. Beneath me was a crumpled bath towel that someone must have wrapped around me before I passed out on the terrace of the hotel suite. I rolled over, and winced as red stars exploded inside my forehead when I tried sitting up. I tugged the glass door that led back into the suite and was desperately relieved to find it unlocked.
When I staggered into the room, one of the fresh-faced boys sitting on the bed turned to his companion and said, "I'll have what he's having." They laughed. I couldn't recall if they'd been there the night before.
"I've got news for you, honey, you already did," I drawled. Not waiting for permission, I hastened to the bathroom for a hot shower. As I scrubbed myself with the rind of soap, the words rang over and over in my brain: Too late, too late. Soap couldn't wash it out of my body, my blood. Only blood washed blood. What was I saying? Hocus-pocus, Bible verse bingo, these fragments of faith that stayed in me like broken needles, infection without cure.
There were no clean towels, so I dried myself with a bedsheet and went to look for my pants. I had a dim memory of wrapping my camera in them last night, before things heated up with Misha and company. Yes, thankfully, the bundle was still there under the bed. By some miracle I hadn't lost my room key, but I had no money for a taxi, and I was too mortified to ask anyone for a ride. The Tropicana was only a half-mile walk down the beach. Underestimating the strength of my hangover, I decided the exercise would do me good.
In the hallway I spotted Misha. He gave me a friendly wave. How nice, I thought, we might both be dead before we're thirty. send me a thank-you note, why don't you. But nothing was his fault any more or less than it was mine, so I smiled back and then had the impulse to ask him a question: "Hey, do you know who that guy was in here last night, the big drag queen with the white face paint?"
"Sorry, man, I don't remember anyone like that."
I tried not to take this as a sign that I was losing my mind. Considering that in the past 24 hours I had pimped out my boyfriend, taken unidentified drugs from a stranger, and apparently done a lot of other things without benefit of a condom, maybe I hadn't had much of a mind to start with. And my body could soon follow. Trudging down the beach under the hot white sky, I shivered despite the concealed sun beating down on my bare shoulders. Apart from one or two slipups, Phil and I had always played safely together. I'd been tested once, two years ago, when I was nineteen and paranoid, new to the city's pleasures and convinced that the hand of God was waiting to strike me down for my first mistake. After the results came back negative, that fear lost its teeth, until now. Now it sucked the air out of my lungs and turned my tongue to sandpaper.
Permanent wounds are for other people, you think; you don't believe you could be the one whose story goes He never… Never walked again, saw the ocean, left the neighborhood, blew out 25 candles on his birthday cake. Even when you live with death, as queers do, he's the DJ, not your lover — up there on stage, sweetening the music of your swiftly passing night. He's a name you drop, like JFK or Judy Garland, someone you're all supposed to know, but not too well. Where were you when you heard…? The question means, tell me about the time you remembered you were still alive.
Such was the delirious drama in my head by the time I dragged myself up the steps of the Hotel Tropicana. The bright-blue water of the pool looked so cool and inviting, giving off its sharp sterilizing vapors of chlorine. The few boys lounging alongside it were as golden and contented as they'd been yesterday. This picture-postcard sameness was the thing that finally made the ache in my head unbearable. I retreated to the air-conditioned dimness of my room, took another shower, threw up (barely managing not to do both at the same time), pulled the curtains closed, and buried myself under the blankets. Hours passed. My dreams were intense, incoherent, and so brief that part of me was always aware of trying to sleep, and failing. Phil didn't come. How many hours was it? I was burning up, so thirsty but I couldn't make it to the bathroom for a drink. I wanted him there, to bring it to me, my heart was breaking, but not for him really. Someone else, no one real.
I opened my eyes again and the room was cooler, darker. Night, maybe. There was a party going on, I'd seen the signs in the lobby, they were having a costume contest and exotic dancers. What if I went blind? Would I be sorry I'd missed it? Unless I was going to throw myself off a balcony, like one of Richard's hefty operatic heroines, I needed that freelance income from Gay Downtown. I cleaned myself some more, unnecessarily, gulped a few aspirin and went downstairs to blend into the scene.
The costume contest was something of an oxymoron because the hopefuls had barely a yard of fabric between them. First prize went to a fellow in a white thong and a foot-high headdress hung with chandelier crystals. The music cheered me, a bubbly disco mix. Between photos I looked for Phil everywhere. He wasn't by the bar, or in the toilet stalls, or in the cluster of men who pushed up to the stage to stuff dollar bills into the dancers' thongs. I was, though. The curly-haired stripper's friendly brown eyes met mine as I tucked a fifty between his cheeks, and we smiled at each other. Money I would need for pills, maybe, for rent and bedpans and a funeral at St. Patrick's Cathedral with a hundred fucking white doves with black crepe streamers around their little necks. That would probably impress my mother.

About Jendi!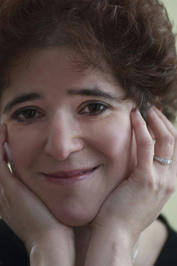 Jendi Reiter's books are guided by her belief that people take precedence over ideologies. In exploring themes of queer family life, spiritual integration, and healing from adverse childhood experiences, her goal is to create understanding that leads to social change. Two Natures is her first novel; a sequel is in the works. Her four published poetry books include Bullies in Love (Little Red Tree, 2015) and the award-winning chapbook Barbie at 50 (Cervena Barva Press, 2010). She is the co-founder and editor of WinningWriters.com, an online resource site for creative writers.
Links: Website | Facebook | Twitter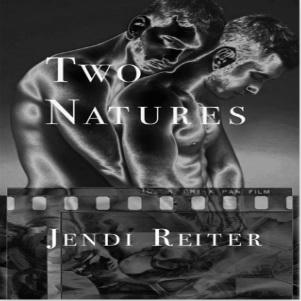 Giveaway!
Win a $10 Amazon giftcard!
(Just click the link below)