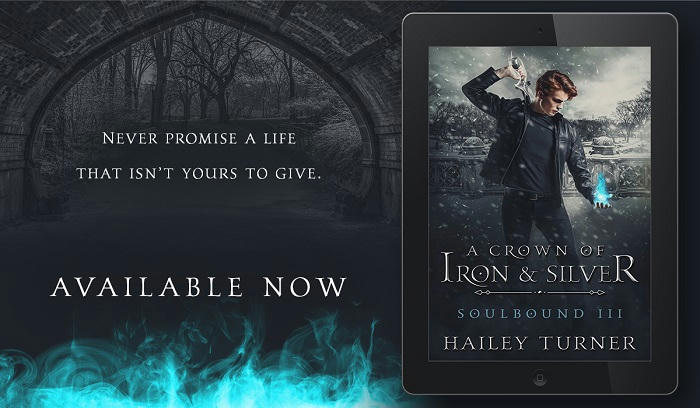 Hi guys! We have Hailey Turner stopping by with the tour for her new release A Crown of Iron and Silver, we have a great new teaser, a short q&a for you to enjoy and a fantastic giveaway so check out the post and enter the giveaway!  ❤️ ~Pixie~
A Crown of Iron and Silver
by
Hailey Turner
Never promise a life that isn't yours to give.
New York City is decked out for the holidays, and Special Agent Patrick Collins is looking forward to a reunion with his old team when he gets assigned a new case. A human child is missing, and the changeling left in her place causes a prominent witch family to demand justice from the fae.
Meanwhile, continued harassment from the New York City god pack forces Jonothon de Vere to formally establish his own with Patrick. Doing so will mean a civil war within the werecreature community—a war they risk losing from the start without alliances. Making bargains with the fae is never wise, but Patrick and Jono have nothing to lose when a fae lord comes asking for their help.
The Summer Lady has been kidnapped from the Seelie Court, and if they can find her, Patrick and Jono will cement an alliance with the fae. But the clues to her disappearance are found in Tír na nÓg, and the Otherworld has never been kind to mortals.
Venturing past the veil, Patrick and Jono risk losing territory, time, and their very lives while searching for answers. Because the Queen of Air and Darkness knows they are coming—and the ruler of the Unseelie Court has an offer for them they can't possibly refuse.
A Crown of Iron & Silver is a 107k word m/m urban fantasy with a gay romantic subplot and a HFN ending. It is a direct sequel to All Souls Near & Nigh. Reading the prior books in the series would be helpful in enjoying this one.


Q&A!
How do you do research for your books?
HT: A lot of reading! Especially for mythology. I have some books that I consult at home, sometimes I go to my local library, and I do a lot of online research.
Is writing your full-time career? Or would you like it to be?
HT: Writing is not my full-time career, and I'm one of those writers who really loves her day job, so I'm in no rush to try to make it a full-time career. Balancing two jobs can be tricky though, and some days I wish I only wrote full time! But I have no plans to do so at this moment.
Are you on social media and can your readers interact with you?
HT: I am on social media! I can mostly be found in my Facebook readers group, Hailey's Hellions, where I post a lot of teasers and give updates on my books. I have an Instagram account where half the pictures are book-related and the rest are my cats. I love chatting with readers.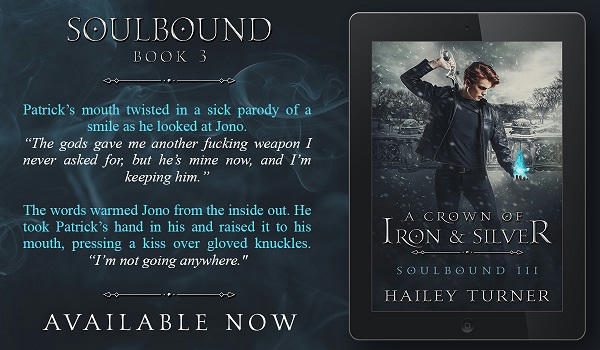 Teaser!
"New York isn't yours," Theodore growled.
Jono headbutted him right between the eyes, feeling the cartilage in Theodore's nose crunch from the blow. "Tell your alphas to quit being bloody cowards and fucking fight me themselves, you arsehole."
Theodore howled at the hit, blood spattering over Jono's face. The heat in his skin was like acid, spreading from the knife in his gut through the rest of his body. Jono flipped Theodore off him, grimacing as the silver knife cut deeper with the motion.
Jono struggled to one knee, fumbling for the knife as Theodore got to his feet. Jono ground his teeth against the agony in his body that stemmed from the toxic weapon. He managed to get his hand around the handle of the knife and yank it free, but the burns on his skin and the stab wound wouldn't immediately heal. The absence of the silver blade didn't stop the spread of the reaction—a churning nausea that left Jono light-headed in the worst way, the taste of metal filling his mouth, biting and sharp.
Blood flowed down the front of his body, staining his jeans. Jono pressed one hand to the hole in his gut and raised his head. Swallowing blood, he glared at the werewolf who jumped onto the counter, fully shifted, their monstrous body blocking out some of the light.
"I just fucking cleaned that," Jono snarled.
Soulbound series!
A Ferry of Bones & Gold (book 01)
.•.•.**❣️ Amazon US | Amazon UK ❣️**.•.•.
All Souls Near & Nigh (book 02)
.•.•.**❣️ Amazon US | Amazon UK ❣️**.•.•.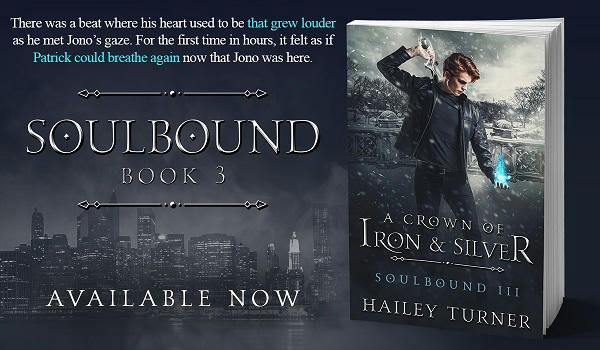 About Hailey!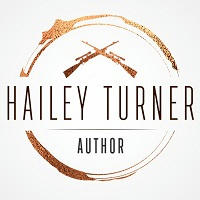 Hailey Turner is big city girl who spoils her cats rotten and has a demanding day job that she loves, but not as much as she loves writing. She's been writing since she was a young child and enjoys reading almost as much as creating a new story. Hailey loves stories with lots of action, gritty relationships, and an eventual HEA that satisfies the heart.
Facebook Group | Instagram | Facebook | Bookbub | FB Author Page | Pinterest | Goodreads | Website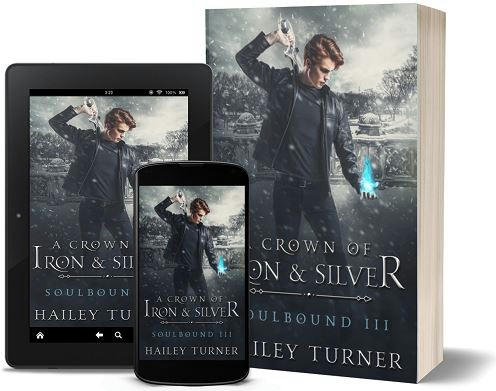 Giveaway!
Win one of two back catalog ebooks by Hailey Turner!