Hi peeps, we have Kelly Jensen stopping in for a visit with the blog tour for her new release Block and Strike, we have a fantastic guest post and there's a brilliant giveaway, so check out the post and leave a comment to enter the giveaway! <3 ~Pixie~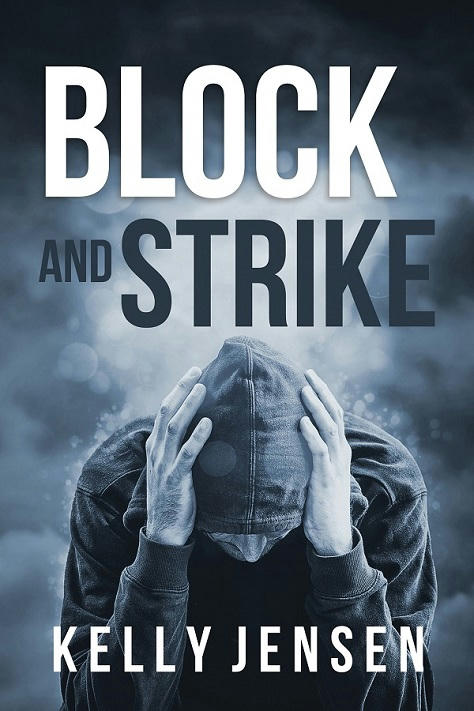 Block and Strike
by
Kelly Jensen
Jacob Kendricks is three months out of prison, estranged from his daughter, and ready to get his life on track. Taking care of the bum curled up on his doorstep isn't part of the plan. When he realizes the man has been assaulted, Jake takes him to the hospital, where he learns that Max is his downstairs neighbor… and that he could really use a friend. Keeping Max in the friend-zone would be easier if he wasn't so damned cute.
Maxwell Wilson has been bullied for years and the only person who ever cared lives too far away to come to his rescue. Now his upstairs neighbor is offering support. Max remains cautious, suspecting he is little more than a project for the handsome Jake. When he learns Jake has had boyfriends as well as girlfriends, Max has to reevaluate his priorities—and muster the courage to take a chance at love.
Just when a happy future is within their grasp, life knocks them back down. A devastating blow leaves Max lower than ever and Jake wrestling with regret. They both have to find the strength to stand on their own before they can stand together.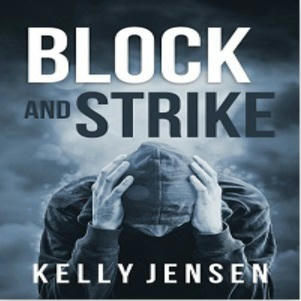 Character Casting
by Kelly Jensen
I hear the voices of my characters while I'm writing. They talk to me as I type, giving me dialogue cues and gestures. It's like watching a movie unfold in my mind and my job is to write it all down. If I miss it first try, the scene always changes slightly on my second attempt. This used to bug me, but now that I know most of my scenes will be revised in some way before I even submit a manuscript, I've realized it's all part of the process.
I don't always know what my characters look like when I sit down to write them. I have vague impressions. I know how old they are and a reasonable idea of body type—as in height and build. That impression often changes as I get to know my characters, however; as they develop on the page.
For a character like Max, I knew he was young and had a slight build. I had an impression of dark brown hair and blue eyes. As I began writing him opposite Jake, he changed a little. His eyes became a vivid, memorable blue. Jake thinks of them in terms of velvet and sapphire. And he gained a little heft. He's still a slim guy, but more rangy than skinny, which makes sense. Max is a runner and his job at the supermarket can be physical. Also, he has presence. It's just a smaller presence than Jake.
Jake is one of those rare characters I cast before I started writing. I have a minor obsession with Stephen Amell (Green Arrow). It's the actor's friendly face as well as his physique that made me think of Jake, though. Jake is almost always cheerful. He tries quite hard to turn a happy face toward the world and his most basic wish is for those he loves to be happy too. Cast opposite Max, his eyes became a grey sort of blue, and if he grows it out, his hair would be quite curly. He hates that and keeps it very, very short!
I'm in the habit of keeping pin boards for each of my books where I collect ideas for setting, scenes and characters. The Block and Strike board has some really lovely pictures of the model I eventually chose for Max. His name is Martin Albaek and he has exactly the combination of sweet and broody I was looking for! The board also has some setting images and a couple of delicious pie recipes.
Visit me on Pinterest to look through my inspiration for this book and check out the boards for my other books while you're there. 🙂
Thanks for following my tour! At the end of every post, I'll be asking a question. Leave a comment with your answer (and your email address). Every comment throughout the tour counts as an entry in my giveaway. Two winners will each receive $25 (US or equivalent) to spend at the Dreamspinner Press store.

About Kelly
If aliens ever do land on Earth, Kelly will not be prepared, despite having read over a hundred stories of the apocalypse. Still, she will pack her precious books into a box and carry them with her as she strives to survive. It's what bibliophiles do.
Kelly is the author of a number of novels, novellas and short stories, including the Chaos Station series, co-written with Jenn Burke. Some of what she writes is speculative in nature, but mostly it's just about a guy losing his socks and/or burning dinner. Because life isn't all conquering aliens and mountain peaks. Sometimes finding a happy ever after is all the adventure we need.
Connect with Kelly: Twitter | Facebook | Website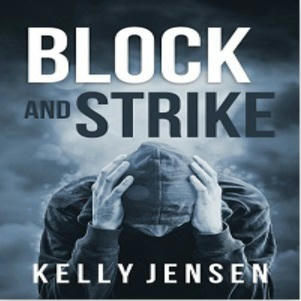 Giveaway!
Two winners will each receive $25 (US or equivalent) to spend at the Dreamspinner Press store!
(Just leave the answer in a comment on this post with your email. Every comment throughout the tour counts as an entry in my giveaway.)
Question: Do you ever mentally cast characters for the books you're reading?
(Ends when Kelly picks a winner.)

Check out the other blogs on the blog tour!