Hi guys, we have Alex Standish popping in today with her upcoming release Changing Tides, we have a short guest post from Alex and a great excerpt, so check out the post and enjoy! <3 ~Pixie~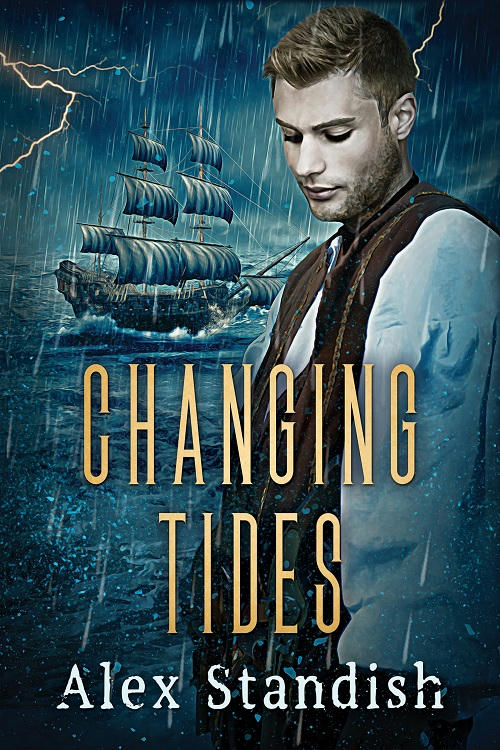 Changing Tides
by
Alex Standish
While most pirates sail in search of riches, Captain Devon Hall, the infamous Phantom of the Caribbean, is driven by vengeance. Devon has sworn to put an end to the corrupt governor of Jamaica and break the ruthless man's stranglehold in the Caribbean.
When Devon is wounded and stranded on land, an unlikely rescuer comes to his aid. Brett Campbell is nothing like his uncle, the governor, and his goals are not so different from Devon's. Brett longs for freedom, but his obligations to protect those under his uncle's control keep him from fleeing. Throwing in with Devon might increase both their chances of success—and survival.
When the governor's attempts to destroy Devon escalate and place Brett in danger and in the hands of the ruthless and depraved pirate Captain Blackburn, Devon must risk everything to save the man he loves and repay his enemies.
All Devon's ever wanted is his ship, his freedom, friends who stand by his side through thick and thin, and someone to love. But facing dangers at sea and on land, Devon wonders if they will live to enjoy it all.
Alex Standish!
Hi, everybody!
Thank you so much to MM Good Book Reviews for hosting me, I appreciate it.
When I was growing up, I was a voracious reader. I loved to immerse myself in books bursting with action, adventure and of course, romance. So obviously when I started writing, I took that into my own stories.
I've always wanted to write a Swashbuckler, although I admit that at first the idea seemed daunting. Period pieces are always complicated because of all the historical details you need to get right.
Still, I was determined to try. I sat down to write and before I knew it, Changing Tides was finished. I hope you enjoy this novella as much as I loved writing it. I fought in every battle, and laughed and suffered along with Devon and Brett until the very last page. I will definitely miss them.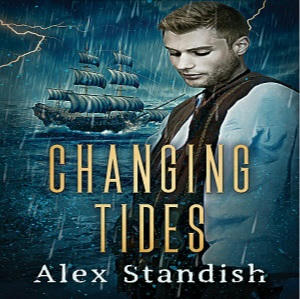 Excerpt!
Devon growled angrily as he clashed blades with another guard, quick and frantic, wanting to demolish all barriers between him and his goal—the governor. He would destroy the man and avenge his father or die trying.
Devon sneered as he bested his enemy. Instead of striking the final blow, though, he merely knocked the man unconscious. There was only one man's blood Devon wanted on his hands. The guards were only doing their duty.
Another guard stepped forth, and Devon thrust forward with a strong blow to initiate the fight, annoyed when his opponent deflected it with one smooth flick of a wrist. Before Devon could retaliate, the guard went for a lower cut, slicing the bottom half of Devon's shirt.
Devon quickly jumped back, narrowing his eyes. "You are good," he admitted. "But not good enough."
The guard lifted his chin defiantly. "We will see."
Before their blades could engage anew, a sharp sound cut through the night air, and the highest tower of the fort burst into a shower of dust and debris.
"Pirates!" someone shouted over the sudden chaos. "Battle stations! Battle stations! Man the cannons!"

About Alex!
Alex Standish lives in Lisbon, Portugal, a beautiful and sunny country in Europe. She loves to read, travel, listen to good music, rock the vacuum cleaner like Freddie Mercury, and hang out with her friends. When she's not at her day job or trying to win the lottery, she's typing away at her laptop, Probie, writing homoerotic romance. She's a multigenre author, striving to create engaging plotlines and characters that could stand on their own and hopefully tug at one's heartstrings. In the last eight years, Alex has written one short story and three novels.

Check out the other blogs on the tour!