Hi guys! We have J.L. Merrow popping in today with her new release Counter Culture, we have a great excerpt and a fantastic giveaway where you can win a $10 Riptide GC, so check out the post and leave a comment to enter the giveaway! ❤️ ~Pixie~
Counter Culture
by
J.L. Merrow
Customer service has never been this personal.
Robin Christopher, beleaguered retail worker, isn't having an easy November. His boss is raising stress levels planning a Black Friday to end all Black Fridays, his family doesn't understand him, and his best friend thinks his new crush is a hallucination brought on by watching too many episodes of Doctor Who.
Archie Levine dresses in Victorian style and divides his time between caring for his young son and creating weird and wacky steampunk gadgets from bits of old junk—when he's not looking after his mum and trying to keep on good terms with his ex. The last thing he's got time for is a relationship, but the flustered young man he met while disembowelling a fridge is proving very tempting.
When his mum's social conscience is roused by a local store with a cavalier attitude to the homeless, former rough sleeper Archie shares her anger. Little does he know that Robin works for that same store. When Archie finds out he's sleeping with the enemy, things could cut up very rough indeed.
References to past underage sex

Excerpt!
Hi, I'm JL Merrow, and I'm delighted to be here today to celebrate the release of my new rom-com, Counter Culture, which features a clash of cultures between a socially conscious steampunk and a stressed-out department store retail worker.
~~~
It had been a bright, sunny autumn day, the perfect weather for a walk in the park to admire the rich colours of the trees and crunch through fallen leaves. At least, Robin assumed it had been. All he'd seen of it were tantalising glimpses through the store windows, and the cheery smiles and reddened noses of scarf-muffled shoppers coming in from the cold. A new staff hire hadn't turned up today, meaning he'd had to work through lunch. To add insult to injury, as it was a Thursday and therefore late-night shopping evening at Willoughbys Department Store, he hadn't been able to clock off until after nine.
Even Sheppy's Mum, who kipped down with her dog in a doorway near to Willoughbys and probably wouldn't know well rested if it jumped up in front of her and did a hula dance on the pavement, had told him he looked tired when he stopped to say good night in passing.
The sun was just a distant memory by the time Robin made his weary way home from the bus stop, and the only fallen leaves on his street were mixed with discarded crisp packets and no doubt hid the sort of litter you really wouldn't want to be crunching through. Or, as it might be, squelching.
A few deflated Halloween pumpkins stood sentry at doorways, but others, it appeared, had already gone to their ultimate destiny: makeshift footballs for groups of lads or ladettes. One or two buildings still showed signs of having been egged, which was a terrible waste of food in Robin's current opinion.
If he hadn't moved out of his parents' house, an inner voice that sounded a lot like Mum insisted on pointing out, Robin would have had a much nicer street to walk down. And he'd have been home by now, tucking into a plate of cottage pie or ham and eggs, rather than racking his tired brain to think of something appetising he could whip up before he fell asleep from exhaustion. Available ingredients, from memory: a shrivelled, sprouty onion, a packet of instant noodles and the bottle of gravy browning Mum had shoved into his hands when he'd moved into the new flat.
There was always the chippie. But it was two streets out of his way, which might as well have been two continents. And the woman who worked there scared him, with her partly shaven hair, weirdly retro vibes, and belligerent manner, like the fifties pinup love child of Tank Girl and Rosie the Riveter.
Halfway home, Robin faltered mid-trudge and stopped to stare at the strange scene by the side of the road, illuminated by a flickering streetlamp.
There was a pair of legs sticking out from behind a fridge.
Robin felt very strongly that fridges didn't belong at the side of the road in a well-ordered world. Oh, he was willing to concede that sometimes they had to occupy that position for a night or so while waiting for the council to pick them up and take them to their final resting place or, as was more likely these days, nightmare dystopian recycling plant. But what he wasn't prepared to accept was any situation in which they should require human occupancy.
Maybe the man was homeless? From what he could see—battered combat boots, and a pair of tweedy trousers that might have belonged to someone's not-overly-particular great-grandad—that could very well be the case. Robin reminded himself he was all for having consideration for the less fortunate members of society. And anyone who couldn't find anything more comfortable to snuggle up to than chucked-out old white goods probably needed all the consideration they could get.
Should he suggest a local hostel? Point out that it was a reasonably clement night for the time of year and that the local park was only a hop, skip, and a jump away, at least for those unencumbered by obsolete kitchen appliances?
Just as he was thinking that it was probably best to leave well alone, there came a triumphant cry of "Got you, you rascal!" and the rest of the man emerged with a grin. He was tall, about Robin's height or maybe a smidge over, and his broad shoulders were nicely showcased by a rather dapper-looking waistcoat over a striped, grandad-collar shirt. There was an actual pocket watch chain draped casually across the waistcoat front.
Robin blinked. "Did I somehow stumble into an episode of Doctor Who? Because I've always wanted to travel in time, but a bit of advance warning might have been nice." He darted a mildly panicked glance at the houses beside them, and had never been so glad to see a satellite dish in his life.
"Ah . . . No? I'm pretty sure this is the twenty-first century. I think more would have changed if it wasn't. We'd probably have noticed." The grin had faded and its owner now wore an expression of concern. He had a neatly trimmed beard, and a moustache with curly, waxed ends, like a Victorian dandy or cartoon villain. Robin was suddenly thankful that the nearest railway track was miles away. Tattoos bordered the man's neck, spelling out some word or phrase that was partially hidden by his shirt.
He was strange. And hot. And did Robin mention strange?
Robin tried desperately not to stare. Or to think about the fact that he'd been babbling on about time travel to a perfect stranger. "Fine. Sorry. I just— Sorry." As he turned to go, oddly mortified, something the man was holding glinted rose gold in the lamplight, like one of those Ted Baker water bottles Robin had his eye on in the sports department. Words burst out without him consciously willing it. "What the hell is that?"
The wicked grin returned as the man held up a thick, loose coil of copper wire with strange, silvery bits on the ends. His strong forearms were bared by rolled-up sleeves. Why wasn't he shivering? Maybe his planet had a colder climate . . .
"That, I'd say, is an aetheric field generator." There was a strangely compelling gleam in his eye. "Or possibly a miasma detector. Haven't decided yet. What do you reckon?"
Robin wasn't at all sure what he reckoned. Apart from that the whole Doctor Who thing was looking increasingly likely. "Uh . . . do they often put those in fridges?"
"Pretty much all the time, yeah. I mean, they call them thermocouples, but you and I know better, don't we?" The (tall, fit, and possibly villainous) man tapped his nose significantly, and the ends of his moustache quivered.
Robin might have quivered too. He hoped the strange (and hot, and delusional) man/alien hadn't noticed. Very slowly, he raised a hand, and tapped his own nose in reply as if exchanging a secret Masonic sign. Oh God. Perhaps that was it, and he'd just claimed membership in some bizarre organisation that partook in ritual fridge disembowelment.
Dark eyes widened. "Right, got to run. Left the horseless carriage on a double yellow. Rest of her's all yours. See you around!" And with that, Robin was alone. Staring at a violated fridge. Having apparently been invited to make himself likewise free of its innards.
He averted his eyes, shook himself, and walked briskly home.

About J.L.!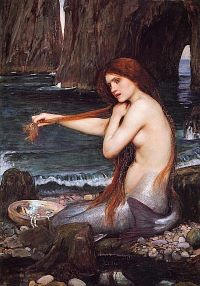 JL Merrow is that rare beast, an English person who refuses to drink tea. She read Natural Sciences at Cambridge, where she learned many things, chief amongst which was that she never wanted to see the inside of a lab ever again. 
She writes (mostly) contemporary gay romance and mysteries, and is frequently accused of humour.  Two of her novels have won Rainbow Awards for Romantic Comedy (Slam!, 2013 and Spun!, 2017) and several of her books have been EPIC Awards finalists, including Muscling Through, Relief Valve (the Plumber's Mate Mysteries) and To Love a Traitor.
JL Merrow is a member of the Romantic Novelists' Association, Crime Writers Association, International Thriller Writers, Verulam Writers and the UK GLBTQ Fiction Meet organising team.
Find JL Merrow online at: Website | Twitter | Facebook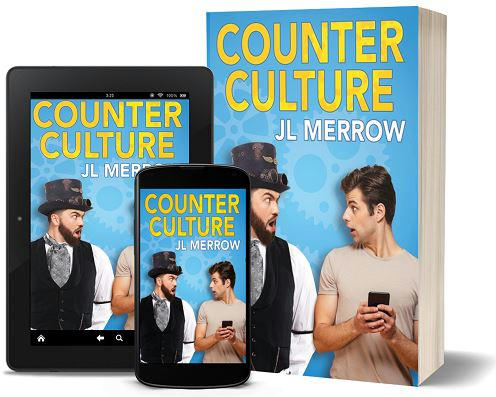 Giveaway!
To celebrate this release, one lucky person will win a $10 gift card to Riptide!
(Just leave a comment with your contact info to enter the contest.)
Thanks for following along, and don't forget to leave your contact info!
(Entries close at midnight, Eastern time, on November 9, 2019. Contest is NOT restricted to U.S. entries.)

Check out the other blogs on the tour!