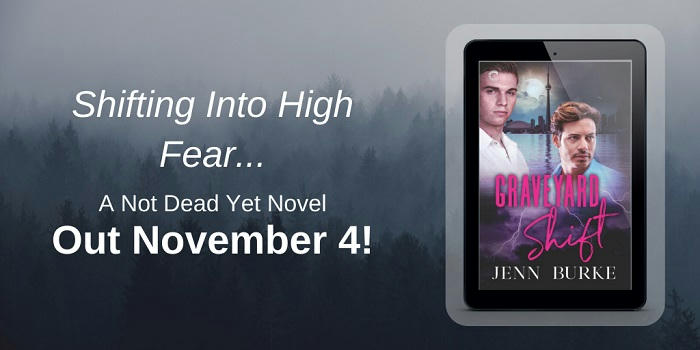 Hiya guys! We have Jenn Burke popping in today with her new release Graveyard Shift, we have a great excerpt and a fantastic giveaway, so guys check out the post and enter the giveaway! ❤️ ~Pixie~
Graveyard Shift
by
Jenn Burke
Ghost/god Wes Cooper and his not-life partner, vampire Hudson Rojas, have settled into cohabitation in an upscale part of Toronto. So what if their hoity-toity new neighbors haven't exactly rolled out the welcome mat for the paranormal pair? Their PI business is booming, and when a suspect they've been tailing winds up in the morgue, it's alongside a rash of other shifters in apparent drug-related fatalities.
Now Wes and Hudson must connect the dots between the shifter deaths and an uptick in brutal vampire attacks across the city. Throw in a surprise visit from Hudson's niece—who may or may not be on the run from European paranormal police (who may or may not exist)—and guardianship of a teen shifter who might be the key to solving the whole mystery (if only she could recover her memory), and Wes and Hudson have never been busier…or happier.
But when a nightmare from Hudson's past comes back to haunt him, their weird, little found family is pushed to the brink. Mucking this up would mean Hudson and Wes missing their second chance at happily-forever-afterlife…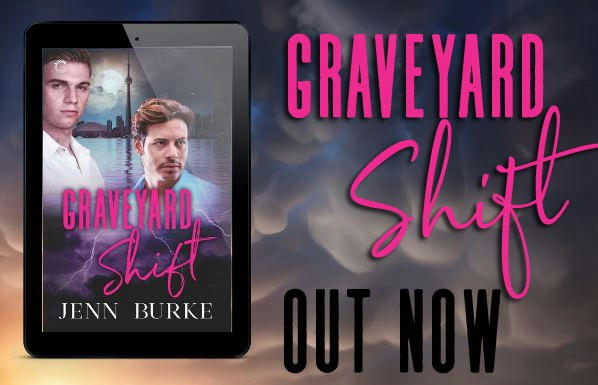 Excerpt!
No sooner had I hung up with Ren than my phone buzzed again—this time with the ringtone I'd assigned to Hudson, "Axel F." To say he wasn't amused by it was an understatement—"I'm not Eddie Murphy, for fuck's sake"—but that was about 80 percent of the reason I kept it. The other 20 percent was that I really liked Beverly Hills Cop.
"Hey," I answered. "How'd the client meeting go?"
Now that Hudson and Evan, his baby vampire and junior investigative assistant, weren't affected by sunlight anymore, thanks to regular sips of my blood—godhood had its benefits—we'd adjusted the hours of the firm to reflect their new availability. We worked late when needed, but usually most nights we wrapped things up around ten instead of after midnight. Hudson had taken to being the lead on client meetings during the day now, since Iskander's voice was iffy thanks to a throat injury he'd suffered the year before.
"Lots of crying. Jesus." Hudson huffed out a breath. "I mean, she knew. She told me at our first meeting she was certain he was fooling around. So I'm not sure why all the waterworks."
"Because she knew, but she didn't know. You know?"
"No." I could hear the smile in his voice at the wordplay.
"You hugged her, didn't you?"
He grunted. "Yes. Ruined another goddamned shirt."
God, I loved this man. He could grumble and complain all he wanted, but he loved being a private investigator. It showed in the bounce of his step and the lightness in his eyes, even if he tried to maintain the gruffness that had been way more natural when he'd been a homicide detective.
"Look, I'm going to miss lunch. I got a call from Kat—she wants to meet me at the morgue."
"Uh…" That was not where I thought this conversation would go. "Why?"
"Weird stuff."
Of course. Hudson's old boss, Detective Sergeant Katrina Li, brought him in on anything that seemed hinky these days. "Anything to do with our buddy from yesterday?"
"She didn't say."
"Okay, come get me."
Silence came over the line. "It's the morgue, Wes."
"I'm dead, Hudson."
"Yeah, but not—not dead-dead. Not morgue dead. It might be gross."
"I can handle it."
"Wes—"
"I can handle it. Come get me. You might be able to use my godly insights."
Hudson made his trademark can't react don't react breathy-grunt noise, but I wasn't sure if he was holding back a chuckle or a groan. Maybe both. I had that effect at times.
"Fine," he finally said. "I'll be there soon."
I hung up, triumph flashing through me. Lately he'd made a real effort to show, on a regular basis, that he trusted me and my judgment. This was progress, and I was excited.
"The morgue?" Lexi bit off the last of her lollipop and crunched it. "Ready to witness an autopsy?" She smirked.
My elation faded. "He didn't say anything about that."
"Oh, cool. Maybe it's not that, then." She chucked the stick at the garbage can next to the end table and got it in. "Could be an identification request. Sometimes bodies come in so decomposed or damaged—"
"Lexi—"
"Watch out for the brains in jars."
Yeah, that definitely wasn't happiness in my stomach now.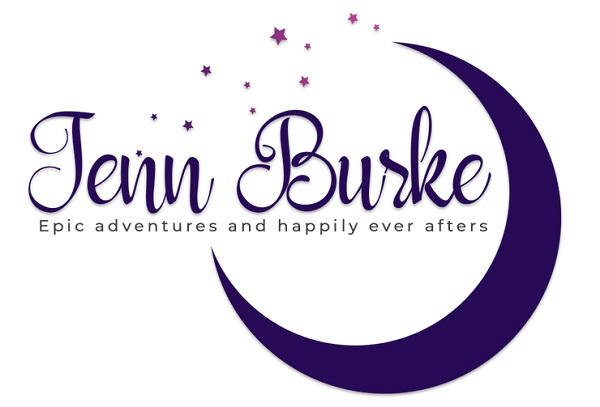 About Jenn!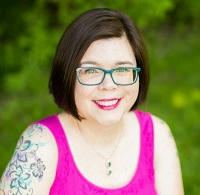 Jenn Burke has loved out-of-this-world romance since she first read about heroes and heroines kicking butt and falling in love as a preteen. Now that she's an author, she couldn't be happier to bring adventure, romance, and sexy times to her readers.
Jenn is the author of a number of paranormal and science fiction romance titles, including the critically acclaimed Chaos Station science fiction romance series (authored with Kelly Jensen), the Not Dead Yet series, and the Golden Kingdom series.
She's been called a pocket-sized and puntastic Canadian on social media, and she'll happily own that label. Jenn lives just outside of Ottawa, Ontario, with her husband and two kids, plus two dogs named after video game characters…because her geekiness knows no bounds.
Website | Facebook | Twitter | Goodreads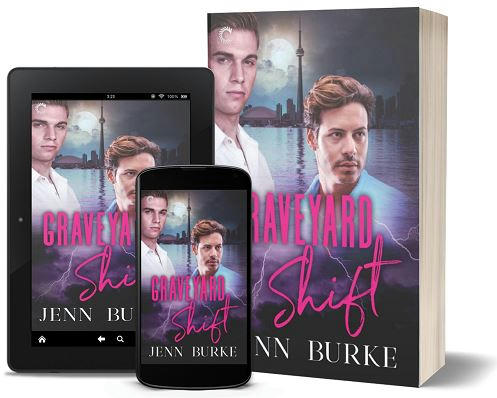 Giveaway!
Win a amazing prize package for the "Graveyard Shift" release!
(Including signed paperback copies of the whole Not Dead Yet-series, a ghost mug, cute stickers & werewolf socks)