Hi guys! We have Jayne Lockwood stopping by for a visit today with her new release Euphoria, we have a fantastic guest post from Jayne and a great excerpt so check out the post and enjoy! ❤ ~Pixie~
Euphoria
by
Jayne Lockwood
It might take the arrival of an alien being to remind an isolated man what it means to be human.
With a stressful job, his boss breathing down his neck for profitable results, and an estranged wife and daughter, scientist Kurt Lomax doesn't think life can get much harder. Until a nonbinary extraterrestrial with an otherworldly beauty, captivating elegance, and a wicked sense of humor inconveniently shows up at his apartment.
Vardam watched the destruction of their own world, and they don't want to see the same thing happen on Earth. They are lonely, and feelings soon develop between them and the supposedly straight scientist—feelings Kurt reciprocates, much to his confusion.
The arrival of cheery interpreter Tom Soames—whose Goth appearance belies a gentle heart—is like a ray of sunshine in the somber lab. He acts as matchmaker for man and tentacled extraterrestrial, unwittingly instigating a national crisis when the news breaks out.
But will a misunderstanding ruin Kurt and Vardam's chances for happiness together—along with the hope for peace between humanity and the Var?
Whatever Floats Your Boat
By Jayne Lockwood
Hi everyone, and very many thanks to MM Good Book Reviews for their support in spreading the word about my new release, Euphoria. This post is about how the author may see a character differently to the reader.
In the book, one of my main characters is Professor Kurt Lomax, who runs the Pharmacure Research Facility. He's a difficult man, with OCD tendencies and no idea how to relate to his family. His marriage is failing, and he's still suffering from the effects of a traumatic childhood. He doesn't know how to show love, but despite all that, he is capable of looking after the people in his employ and making sure they are treated fairly. At over six feet in height, his presence darkens the laboratory every time he is in residence. Most people are terrified of him.
My muse has shape-shifted again. Sometimes he's Christopher Walken (circa King Of New York), sometimes he's William Fichtner (circa Prison Break or at a push, Drive Angry.) My men have never been hard-bodied pretty boys. I've had those in my S.A. Smythe books, sure, because they suited that kind of erotic premise, but as a rule, I tend to break the rules of conventional love interests.
The men I write have to be conceivably real, with flaws, not conventionally handsome (okay, so Richard Mason (Closer Than Blood) was hot, to be honest.) But MY idea of handsome, good-looking, whatever, is just not the same as other peoples. A friend said she saw Ryan Gosling as Richard. Great. I love that! Doesn't do it for me. I see him more as a hybrid of Christopher Walken as Gabriel in The Prophecy and Bryan Ferry in 1985, but I'm not going to impose that image on others. As a reader, you see what you want to see. So when you read Euphoria, you might see Kurt as Liam Neeson or Aidan Turner or possibly Tom Hardy.
I see the guy who stepped in for Peter Cushing as Grand Moff Tarkin in Rogue One.
Wait. What?
I didn't actually mean the Moff himself. I mean the guy who was buried under six tons of makeup and CGI to play the Moff. He also played Pius Thicknesse in Harry Potter, and he's unrecognisable in that as well.
So who is he?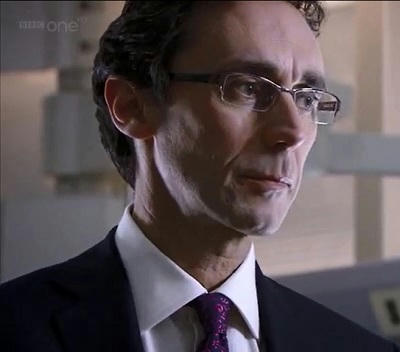 Meet Guy Henry, seen here as Henrik Hanssen in BBC1's long-running hospital drama, Holby City. This is who I've been working with for months, and I hadn't realised. He's only been on my television screen almost every week since 2013. I've filed this under #alwaysthelasttoknow
He's been hiding in plain sight, probably from all the fangirls who lust after him, but that's a whole other blog post. This now means I now have a date every Tuesday night, hoping for a glimpse. Yes, I've become a fangirl as well. As one of my friends on Facebook messaged me recently, "STOP WITH THE GUY HENRY POSTS." Message received and understood. Heeded? Nope.
But if Guy or Liam or Tom are not your thing, don't let this put you off reading Euphoria. As a reader, I know damn well my idea of the character an author has created just won't be the same as the one they could see when they were writing it the book. It is absolutely up to you, so it would be lovely to hear back from readers about how they saw the characters.
Finally, they say never meet your heroes in the flesh. Guy does comic-cons so there is a sense of inevitability that our paths will cross eventually. If I'm not arrested for trying to lick him (kidding – I'm a respecter of boundaries…) I will give him a copy of the book, but how on earth will I explain the tentacles?
"Well, you fall in love with an alien and bear their child, basically. And tentacles are involved. Twelve of them." Pause. "But it's okay. You don't die."
I'm sure he'll be thrilled.
Jayne x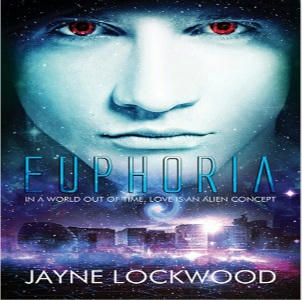 Excerpt!
prologue—the year 2125
VARDAM STARED out the window at the devastation below. Once neat roads were now cracked and covered with weeds, nature reasserting itself in the face of human destruction. Rubble and broken glass were all that was left of Pharmacure's head office and the staff homes surrounding it.
Beyond, the hillside was barren. The vanguards of tall beech trees had long since been harvested for firewood, electricity being a distant memory. Blackened shells of what were once comfortable homes stood out like broken teeth against the horizon, and a thick pall of black smoke hung over the formerly busy town of High Wycombe, down in the valley. The fire had been burning for weeks, fueled by winter winds and the bodies of townspeople struck by the Sickness.
And even farther, just beyond the horizon, lay the giant hole created by Vardam's uncontrolled arrival. Their egg-shaped pod, smaller than a human car, had caused a fair amount of destruction, flattening everything within a three-mile radius of the impact zone. It had hardly been a controlled landing, and at first, Vardam thought the damage had spread much wider, until they started to explore. It was then they began to realize the planet they had landed on had been damaged already by the human occupants.
Vardam felt rather than heard the low thrum of the generators far below the ground, keeping the occupants of the Bunker safe and warm for the moment, but they were gradually slowing down, like a diseased heart in a wrecked body. It was a reminder that the mission could only glean two results: all the tragedy, loss, and devastation would never happen, or failure would result in Bella dying of starvation along with the other occupants of the Bunker.
Vardam's sensitive nostrils picked up the faint scent of decay coming through the cracks in the glass. Two men lay in the road, bandits by the way they were dressed, probably risking exposure to look for food. They had fallen victim to the disease that had wiped out most of life on Earth, adding to the miasma of decomposing flesh.
If Vardam had discovered Earth sooner, before the Sickness had taken hold, they would have had a chance, but it was too late. Possibly. The plan was a last-ditch effort to save humans from extinction. If this failed, there would be no one left. All their skills, technological advancements, medical knowledge, engineering knowhow, the beauty of their music and artistry would be nothing but dust. What an absolute waste.
Now they were standing in a mostly empty room with Bella, one of the last humans left on this forsaken planet. A thick layer of dust covered every surface. It had been variably used as a storeroom for old furniture and office equipment, but since the bandits broke the windows, it was not a safe place to be. The wind softly wailed through the many holes and cracks, letting in cold winter air.
Bella shivered. "We should hurry." The protective mask muffled her voice. She signed the words at the same time.
Vardam had no need for such precautions, being immune to the bug that had irrevocably soiled the atmosphere.
"It is time." Sibilant words from their mouth, their top lip cleft like that of a cat. English was still a new language. There was a lot to learn in the next few weeks, if the plan succeeded.
If.
"And you're sure you want to do this? You know the risks."
Vardam smiled down at her. Their friend was tough, but they could feel the sadness emanating from her.
In the six months since the Var had arrived on Earth, they had learned much about the strange and beautiful race that called themselves "human beings," and it was their vast range of emotions that puzzled Vardam the most.
"I know it isn't possible, but I wish I could come with you," Bella continued.
"Technology for Var, not humans. Bella die."
"I know. Take care, my friend." Bella's voice cracked. "Please remember, humans are wary. Some are stupid. They're all complicated. Lomax or anyone else might want to exploit your skills. Don't give them too much information until you know you can trust them. Okay?"
Vardam had heard her say it before, many times. Her blue eyes were liquid with unshed tears.
"Bella trust Vardam," the Var said gently. "Three Earth months, yes?"
"Until the end of December. That's how much time you have," Bella reminded them.
They hugged, hard and tight, for a brief moment.
"Good luck," Bella whispered.
Vardam pressed a red button on their utility belt. The date on the small screen was 21-10-2025. It had taken a great deal of programming for the device to understand Earth time. Previously, they had made practice jumps back through time under carefully controlled conditions. Five minutes, half an hour, a day. Never a whole century.
For a tense moment, nothing happened. Then a rectangular opening appeared in front of them. The darkness within was vast and too dense for light to break through. Vardam took one last look at Bella, nodded, and stepped into it. Immediately, they were engulfed and lost from sight.
The clock was ticking.
About Jayne!
Jayne Lockwood has always wanted to learn to fly. Spending free time honing her Peter Pan skills on an aerial hoop, she also creates flights of fancy in her books, mingling sex and romance with angst and a healthy dash of dark humor.
Since she was a small child, Jayne has always sympathized with the villain. It all began with Alice Cooper, even though she was banned from listening to his music by her mother. From wanting to sail away with Captain Hook or redeeming the Child Catcher, the antihero has been an enduring fascination ever since.
Jayne is an outwardly respectable member of an English village community. She also is one of the founder members of WROTE podcast, which is dedicated to showcasing LGBTQA authors and their work, and now writes book reviews as well as diverse fiction.
She is also in a sub/Dom relationship with a cat called Keith.
Website | Facebook | Twitter | Instagram | QueeRomance Ink | Goodreads