Hi guys! We have Garrett Leigh popping in today with the tour for her new release Fated Hearts, we have a brilliant giveaway so check out the post and enter the giveaway! ❤️ ~Pixie~ p.s. keep an eye out for Prime's review coming soon!
Fated Hearts
by
Garrett Leigh
"He's not a wolf."
Devastated by the death of his best friend, Zio is a soldier with one thing on his mind: revenge. Consumed by a conflict that's raged as long as he's been alive, he's had little time or inclination to learn the legends of the shifter world he was raised in. And he certainly doesn't have time to deal with a shifter of a different kind, even if it's for the good of the war effort. For the good of his pack. The fact that he's already crossed paths with the new face in his unit is almost irrelevant.
Almost.
Do no harm. Give life not death: it's the oath Devan was reborn to live by, so when he's sent abroad to embed with a wolf pack as their resident healer, he doesn't hesitate. In the supernatural world, some bonds are instant–soldiers become brothers, pack become family. But others run deeper and before long, Devan's at the mercy of instincts he can't control. Zio's inner wolf is desperate to be with Devan, while Devan struggles to keep the pack safe. But as the war escalates, and new love is tainted by anguish and pain, the battles within might prove the toughest of them all.
"I won't let him die."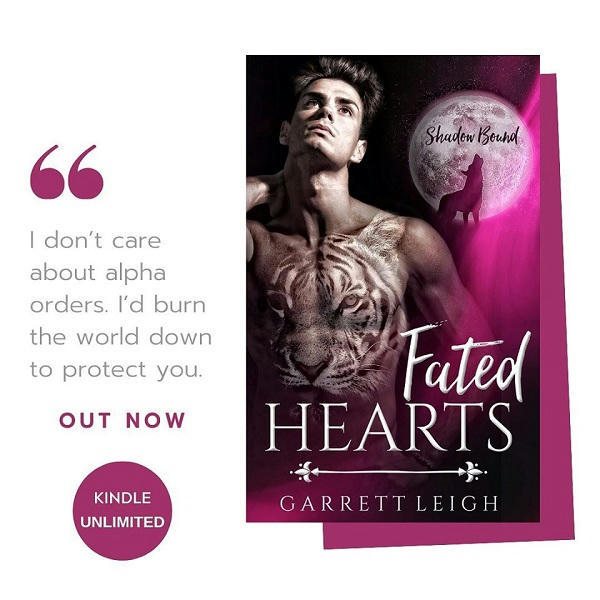 Excerpt!
Bomber leaned against the tree. "You should be down there with the rest of them. She was your best friend."
Zio didn't answer. Crouched in the branches, fists clenched, he watched through hooded eyes as Emma was brought forward to be scattered in the forest clearing where so many wolves had been scattered before her. He didn't believe in the afterlife, but she had. I hope she wasn't disappointed.
Varian, alpha of the northern pack, stepped up to perform the sacred cutting ritual that would finally set Emma free. The ancient rope was uncoiled from the urn carrying her ashes and severed with a dagger older than every supernatural being gathered in the clearing. A breeze whispered through the forest. Leaves rustled. Birds took flight.
It began to rain. Light drizzle turned to fat drops that sent mourners hurrying for shelter until only wolves—only pack—remained.
Varian gathered them close. "Emma was our healer and our sister. The imprint she left on our lives will never fade, but we must go on. Our time for grief is short. War is with us, and it will be until we can find peace with the southern packs." His gaze drifted skyward, letting Zio and Bomber know he sensed their presence. "Peace was something Emma craved. She dedicated her life to it. From this day forward, our quest for it will mean more than ever."
The words washed over Zio as the rain battered him, soaking through his clothes, running down his face in place of the tears he'd never shed. Peace. . He curled his fists tighter, letting his claws slide out and bite into flesh, grounding himself in the scent of his own blood, fighting the urge to bend the earth to the tune of his rage. Peace was a joke. Too many lives had been lost. All that was left was revenge, and Zio meant to take it.
He would take it, whether the war continued or not. Tired of life and hungry for death, he was the perfect killing machine, the perfect soldier for Varian's combat squad.
And until Emma's killers were burnt to dust, that was all he'd ever be.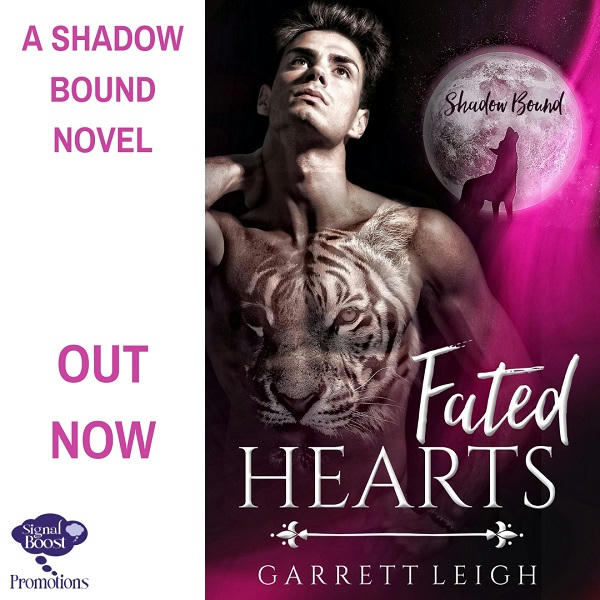 About Garrett!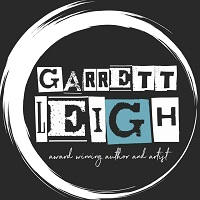 Garrett Leigh is an award-winning British writer and book designer, currently working for Dreamspinner Press, Riptide Publishing, and Fox Love Press.
Garrett's debut novel, Slide, won Best Bisexual Debut at the 2014 Rainbow Book Awards, and her polyamorous novel, Misfits was a finalist in the 2016 LAMBDA awards.
When not writing, Garrett can generally be found procrastinating on Twitter, cooking up a storm, or sitting on her behind doing as little as possible, all the while shouting at her menagerie of children and animals and attempting to tame her unruly and wonderful FOX.
Garrett is also an award winning cover artist, taking the silver medal at the Benjamin Franklin Book Awards in 2016. She designs for various publishing houses and independent authors at blackjazzdesign.com, and co-owns the specialist stock site moonstockphotography.com with photographer Dan Burgess.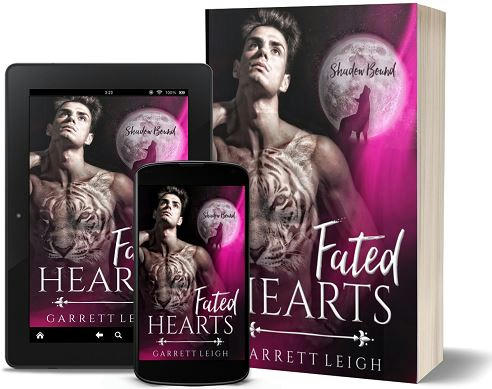 Giveaway!
Win a Backlist Ebook From Garrett Leigh!