Hi guys, we have J.R. Gray stopping by with his upcoming release Forsaken, we have a tantalising teaser and a brilliant giveaway, so check out the post and enjoy! ❤ ~Pixie~
Forsaken
by
J.R. Gray
Titus has lived and breathed religion his entire life, tucked away from the rest of the world in a compound in northern Wyoming. He's destined to be the next leader of the church, deemed so by the Prophet.
God spoke and with His word He created. But God made a mistake. Titus isn't worthy. He was born sick and it's solidified when he rescues the most beautiful man he's ever seen.
Torn between fidelity to his faith or his soul, Titus must reconcile the two parts of himself before he's discovered hiding among the chosen.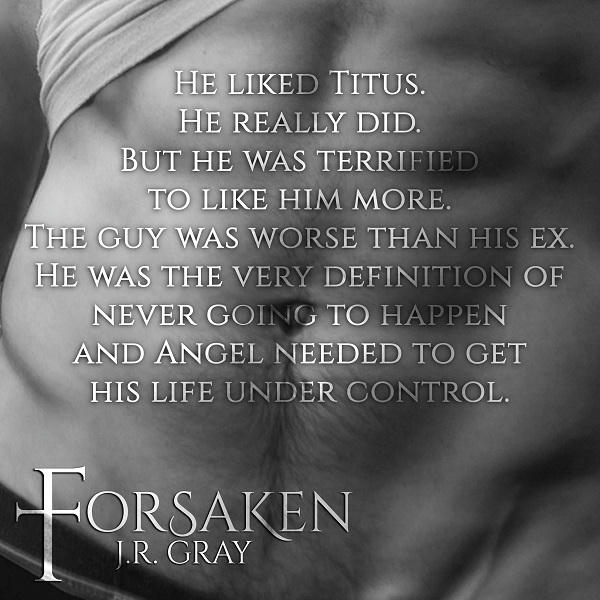 About J.R.!
When not staying up all night writing, J.R. Gray can be found at the gym where it's half assumed he is a permanent resident to fulfill his self-inflicted masochism. A dominant and a pilot, Gray finds it hard to be in the passenger seat of any car. He frequently interrupts real life, including normal sleep patterns and conversations, to jot down notes or plot bunnies. Commas are the bane of his existence even though it's been fully acknowledged they are necessary, they continue to baffle and bewilder. If Gray wasn't writing…well, that's not possible. The buildup of untold stories would haunt Gray into an early grave, insanity or both. The idea of haunting has always appealed to him. J.R. Gray is genderqueer and prefers he/him pronouns.
Connect with J.R. Gray
 Website | Twitter – Personal | Twitter – Books | Facebook | Facebook Group | Tumblr | Mailing List | Amazon Author Page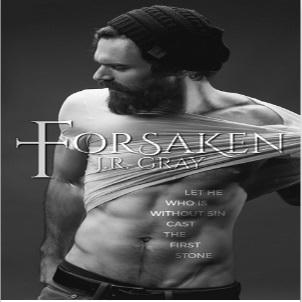 Giveaway!
Win! 2 e-copies of FORSAKEN by J.R. Gray!