Hi guys, we have Charity Parkerson stopping by today to show off her upcoming release Gatekeeper, we have a great excerpt and an awesome Kindle Fire giveaway so check out the post and enter the giveaway! <3 ~Pixie~
Gatekeeper
by
Charity Parkerson
He's a player. Everyone knows it. Except Sean isn't a game to him.
Mateo has been the biggest contender for the Super Lightweight title for over two years. No matter how hard he works, he can't seem to beat the current champ. Since boxing is all he has in the world, it's an issue. His confidence is in the can, and his social life is non-existent. Mateo has had no real friends or relationships that have lasted longer than one night in years. That is, until he meets a man whose beautiful heart leaves him mystified.
Rescuing a drunk from the parking lot of his workplace, Slip, isn't a new thing for Sean. People leave the bar and grill plastered and intent on driving all the time. Usually, Sean calls them a cab and sends them on their way. Mateo is the first one he's ever taken home. There's something sad about Mateo. Sean lost all his friends years ago, and he sees a kindred spirit in the sexy boxer. It's easier than he ever dreams to consider the man his best friend in no time at all. Except he's not. Mateo is so much more.
It'll take the purest heart to save a broken man from a hellish life. Unfortunately, when it comes to Mateo and Sean, it's hard to know who needs rescuing the most.
Release date: 30th October 2017


Pre-Order: Amazon Universal
Excerpt!
The room was a pale yellow. Mateo didn't have a single room in his house painted that color. It was also bright. Mateo liked to party on the weekends and always kept his curtains drawn tight. He rolled. His arms and legs scrambled for purchase as he met nothing but empty air. Luckily, it wasn't that far of a drop from the unfamiliar couch to the floor. Unfortunately, he landed on hardwood flooring. He blinked at the ceiling and tried gathering his bearings. A face appeared over him.
"You're alive."
Those sexy green eyes. That sweet smile. "Sean?"
"You're alive and you remember my name," he said as he bent to lend Mateo a hand up.
Mateo accepted, because even after trying to kill himself with alcohol, he still wanted to touch the sexy waiter, but he didn't let the man bear the brunt of his weight. Mateo was solid muscle. He was too conscious of hurting the slim and sexy man who'd rescued him from the parking lot of Slip. It was all coming back to him. He'd been plastered and couldn't remember where he'd left his Jeep.
"You brought me to your house? I might've been a serial killer or a rapist." Mateo thought it over before adding, "Or both. A serial rapist."
Sean's sexy smile didn't abate. "So you said last night."
Mateo's brows drew together. "Did I?"
A gorgeous laugh filled the air. Even feeling like death, with the world's worst headache and cottonmouth, Mateo recognized he'd never heard a sexier sound. "Yes. Would you like some coffee?"
Mateo couldn't let it go. "You could've gotten hurt. For real, Sean."
Something dark passed over Sean's features before quickly disappearing. "I didn't. There's some pain relievers on the table and I made a quiche."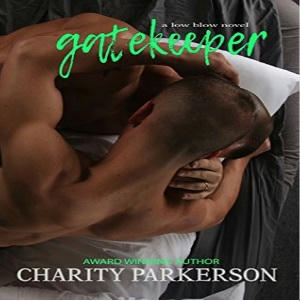 About Charity!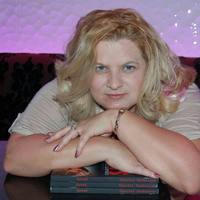 Charity Parkerson is an award winning and multi-published author with Ellora's Cave Publishing, Midnight Books, and Punk & Sissy Publications. Born with no filter from her brain to her mouth, she decided to take this odd quirk and insert it in her characters.
*Winner of 2, 2014 Readers' Favorite Awards
*2014 Golden Ankh nominee
*2013 Readers' Favorite Award Winner
*2013 Reviewers' Choice Award Winner
*2012 ARRA Finalist for Favorite Paranormal Romance
*Five-time winner of The Mistress of the Darkpath
Links: Website | Facebook | Facebook Group | Twitter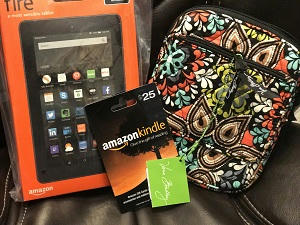 Giveaway!
Win a Kindle Fire with case!