Hi guys, we have Sue Brown stopping by today to share her stunning cover for her upcoming release Goodnight My Angel, so check out the blurb and enjoy the cover! <3 ~Pixie~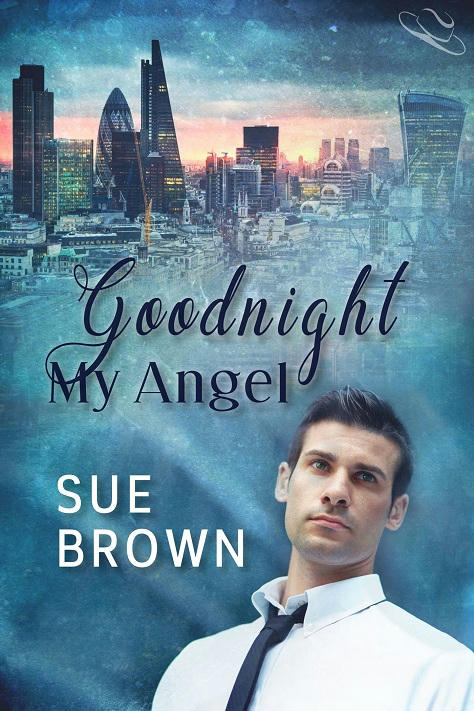 Goodnight My Angel
by
Sue Brown
Callum Ross has a tough decision to make. After years of working for the covert ops agency in the UK and owning his own security firm in the US, he's forced to choose between the business he loves, and the new fragile relationship with his partner, Josh Cooper.
A bottle of whiskey and almost being killed by a motorbike helps Cal make the decision, and he moves to the UK with plans to set up his own security consultancy. Then the head of the covert ops agency where Josh now works asks Cal for help. Agency operatives and their families are being injured or killed, including Cal's friends.
Cal is asked to investigate with Josh's assistance. As the number of victims increase, they're aware either of them could be the next target for the killer. Josh wants Cal to back away from the investigation in case he gets hurt, but Cal refuses, putting a strain on their relationship.
Then they discover the motorbike incident wasn't an accident. Who tried to kill him, and why?
Release date: 24th February 2017

Morning My Angel
Josh Cooper, top US security field agent, is sent on an inter-agency assignment to London, when a partner in his firm goes missing in suspicious circumstances. Used to working in sole charge of his well-honed team, he clashes heads with the handsome, but pompous Cal, his UK co-operator and superior. Josh's gut tells him something is wrong. He's being kept out of the loop and Cal's agenda is running on a different path. 
He also has a personal issue to deal with. He's involved in a cyber-relationship with "Charlie", an unknown man who connected with Josh by accident. Their banter has led to deeper respect and a sexual interest, but now Josh is faced with a growing attraction to Cal. Between this conflict and the tension of the mission, Josh's heart and head are overworked and confused. Things can't get much worse. 
Then Josh discovers the enemies he's seeking have a new target: him.
About Sue
Sue Brown is owned by her dog and two children. When she isn't following their orders, she can be found plotting at her laptop. In fact she hides so she can plot and has gotten expert at ignoring the orders.
Sue discovered M/M erotica at the time she woke up to find two men kissing on her favorite television series. The series was boring; the kissing was not. She may be late to the party, but she's made up for it since, writing fan fiction until she was brave enough to venture out into the world of original fiction.
:: Website :: Blog :: Facebook :: Twitter :: Google+ ::