Hi guys, we have K.A. Merikan stopping by today with their new release In The Arms of the Beast, we have a fantastic giveaway so check out the post and enter the giveaway! ❤ ~Pixie~
In The Arms Of The Beast
by
K.A. Merikan
— The real demons live within —
Laurent. Time traveller. Devoted husband. Stubborn as the devil himself.
Beast. Kings of Hell MC president. Will stop at nothing to protect his family.
After everything Baal put them through, neither Laurent nor Beast considered ever making another pact with a demon, but in the spur of the moment, temptation becomes too great, and they decide on one more deal.
This time, with Mr. Magpie.
But the gift might prove to be more than they can handle. The danger to the human world has already strained their relationship, but Magpie's offering brings out the worst in both Laurent and Beast. Confronted with each other's flaws, they need to decide if, despite all they've been through together, perhaps they're just not meant to be.
With the world on the brink of collapse, and their pact binding them in new and unexpected ways, they have to put their differences aside to stand a chance at saving their family.
POSSIBLE SPOILERS:
Themes: motorcycle club, alternative lifestyles, demons, tattoos, secrets, crime, gothic, opposites attract, biker, commitment, family, sacrifice, relationship issues, established couple
Genre: Dark, paranormal M/M romance
Content: Scorching hot, emotional, explicit scenes
Length: ~105,000 words (Book 5 in the series)
FINAL BOOK IN THE SERIES. NOT A STANDALONE.
WARNING: This story contains scenes of violence, offensive language, and morally ambiguous characters.
Kings of Hell MC series!
Kings of Hell MC series!
Laurent & The Beast (book 01)
My Dark Knight (book 02)
On Your Knees, Prospect (book 03)
Gray's Shadow (book 04)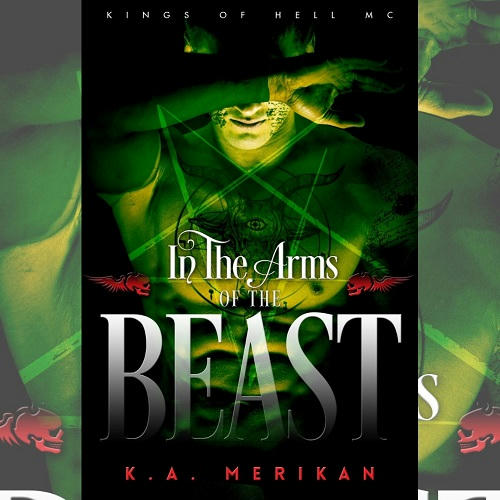 About K.A.!
K.A. Merikan is the pen name for Kat and Agnes Merikan, a team of writers, who are taken for sisters with surprising regularity. Kat's the mean sergeant and survival specialist of the duo, never hesitating to kick Agnes's ass when she's slacking off. Her memory works like an easy-access catalogue, which allows her to keep up with both book details and social media. Also works as the emergency GPS. Agnes is the Merikan nitpicker, usually found busy with formatting and research. Her attention tends to be scattered, and despite pushing thirty, she needs to apply makeup to buy alcohol. Self-proclaimed queen of the roads. 
They love the weird and wonderful, stepping out of the box, and bending stereotypes both in life and books. When you pick up a Merikan book, there's one thing you can be sure of – it will be full of surprises.
Facebook | Twitter | Goodreads | Pinterest | Miss Merikan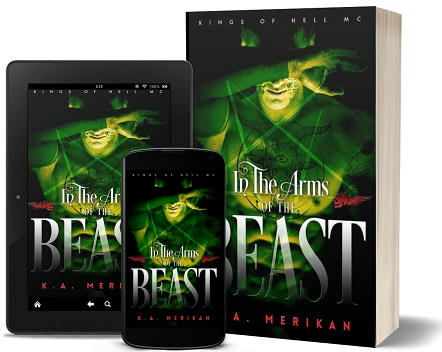 Giveaway!
Win an Ebook of Laurent & The Beast (Kings Of Hell MC #1)!