Hi guys! We have Meraki P. Lyhne stopping by today with the cover to their upcoming release Law of Beauty, we have a fantastic giveaway so check out the stunning cover and enter the giveaway! ❤️ ~Pixie~
Law of Beauty
by
Meraki P. Lyhne
The newest Royal of the Cubi race is the one with the heaviest burden to carry. That is the birthright of any new Royal. Armed with a story told by his closest ally and one of the oldest Royals alive, Daniel feels better equipped to face what's coming. Theoretically, at least.
When inviting humans to his House to further cooperation between their races, Daniel is also forced to face the men who decided to try to eradicate his race. However hard he tries to live up to his position, he luckily has people around him who will support him as he stumbles his way toward being a competent King. One unwavering supporter is the old Viking King with an axe to bury. Or two, as it is.
Any young Kingdom needs a strong foundation, and it's still settling as those who are to help support Daniel are finding their places and roles, too. And Daniel isn't the only one stumbling. 

Cubi Series!
Untouchable Beauty (#1)
Claimed Beauty (#2)
Rising Beauty (#3)
Fountain of Beauty (#4)
Natural Beauty (#5)
History of Beauty (#6)

About Meraki!
Meraki P. Lyhne is a Danish author with a love for the paranormal and space opera. He has been writing space opera since 2007, but paranormal erotic romance is a newer love. Closing the door to his writing-den, he delves into elaborate stories and researches ancient religions, mythologies, and arts of the world to be inspired, so he can create new creatures of the paranormal.
Website | Facebook | FB Page | Twitter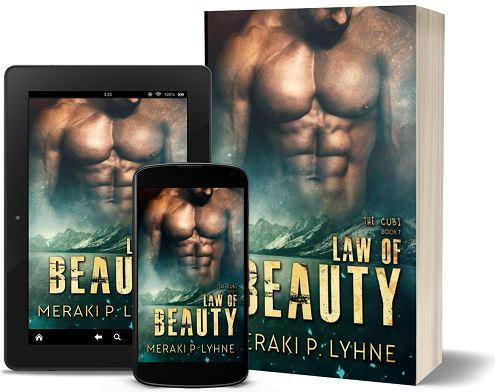 Giveaway!
Win an Ebook of History of Beauty (Cubi 06)!