Hiya guys! We have Marina Ford visiting today with her new re-release Marry Him, we have a great excerpt and a fantastic $15 Riptide GC giveaway so check out the post and leave a comment to enter the giveaway! ❤️ ~Pixie~
Marry Him
by
Marina Ford
Joe Kaminski likes to go with the flow, a good trait to have as a young artist living in London. His laidback approach to life makes him a fish out of water when he's hired at P&B Designs, a high-powered PR agency. The money's good, but with his poor planning skills, he doesn't see it lasting.
Harry Byrne likes his life the same way he likes his PowerPoint presentations: structured. Known for his dynamic personality, Harry suffered a blow when his seven-year relationship fell apart, souring his mood. The last thing on his mind is getting into another relationship, especially with a man who can barely make it to the office on time.
They're not even supposed to like each other. But five years later, Joe and Harry are getting ready to tie the knot. They should've known it was only a matter of time before everything starts to fall apart: obstructive friends, well-meaning but meddlesome family, a hovering ex, international incidents, fires, pregnancies, and an airport chase. It seems their "I do"s were doomed from the start.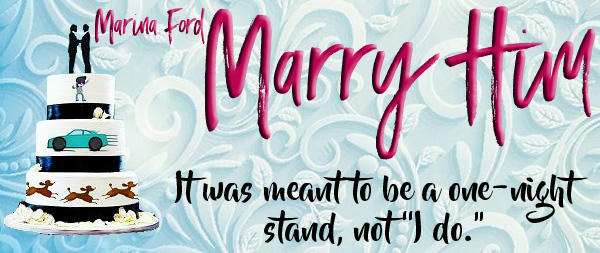 Excerpt!
Things to avoid on your wedding day:
Don't even think about stealing your best man's leg. Seriously. Don't be that arsehole no matter how much he provokes you.

Don't set fire to anything. Should be a no-brainer.

Don't pour your future sister-in-law's urine all over yourself.

Don't lose your groom.
For a moment, I stand there, trying to take it all in. The vision of carnage before me is so remarkable that time slows down for me:
Frank is shaking his prosthetic leg at me to emphasise the point he's making. "Marriage is murder!" he yells. Though, in his thick Scottish accent, it sounds more like "Marriage es merder!" He's desperate to get his point across. "You don't know what you're getting yourself into! It's absolute fuckin' wank, is what it is! Do ye hear me, pal? These are all signs that it's the biggest mistake of your life!"
Chloe is dancing on the hotel room curtain, which she's torn off the window, trampling down whatever the fire extinguisher missed, spraying white foam all over the carpet.
"It's all right now," she announces, her breathing strained. "Not to worry! I'll just open the window and it'll be like nothing's happened!"
Siobhan is sitting in the armchair by the wall, weeping.
My mother's poodles are making a cacophony in the bathroom.
The hotel staff is banging on the door, demanding to be let in.
And here I am standing with my shirt covered in a yellow splash of Siobhan's urine, in my boxer shorts and socks, with my wedding suit trousers singed to the ironing board. My mobile is in my hand, the message, I messed up, Joe. I'm sorry, on the display.
All I can think, as rage and fear boil up inside of me, is how I want to grab that bloody prosthetic leg of Frank's and chase them all out of my room with it.

About Marina!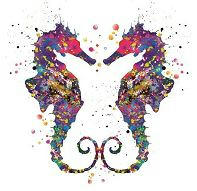 Marina Ford is a thirty-three-year-old book addict, who would, if permitted, spend all of her time in bookstores, libraries, or in her own bed with stacks and stacks of books. Luckily, she has a husband and a dog, who force her to interact with humans of planet Earth from time to time. In fact, she so enjoyed falling in love with her husband that she can't resist evoking those same feelings in the love stories she writes. She does not believe in love at first sight—but she does believe in the happy ever after, though it must be earned. She likes her stories to be light, since real life can be miserable enough without making up more of it in fiction.
She lives in England, loves rain (gives one an excuse to stay at home and read books, right?), long walks (when it doesn't rain), history, Jane Austen, the theatre, languages, and dogs. It is her dream to one day possess an enormous country house in which each room is a library (okay, maybe except for the kitchen), and in which there are more dogs than people. A smaller and perhaps more realistic dream is to make people smile with the things she writes.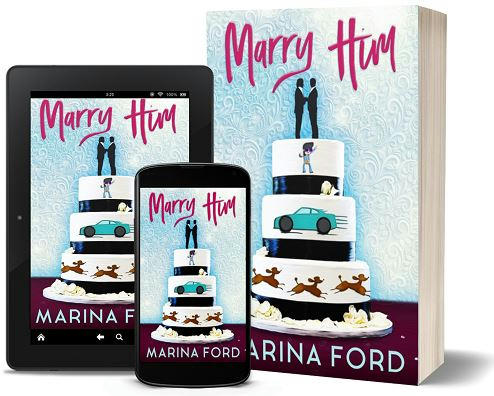 Giveaway!
To celebrate this release, one lucky person will win a $15 gift card to Riptide!
(Just leave a comment with your contact info to enter the contest.)
For more chances to enter,

follow the tour

, and don't forget to leave your contact info!
(Entries close at midnight, Eastern time, on March 7, 2020. Contest is NOT restricted to U.S. entries.)
Check out the other blogs on the tour!