Hi guys, we have D.J. Jamison stopping by today with the tour for her new release Orderly Affair, we have a fantasic guest post from D.J., a great excerpt and a brilliant $10 Amazon GC giveaway, so check out the post and enter the giveaway! ❤ ~Pixie~
Orderly Affair
by
D.J. Jamison
A hospital orderly explores his bisexuality with an adorably geeky lab tech, but can their sparks lead to love outside the closet?
When Ian Connolly installs a hookup app to explore his long-suppressed attraction to men, he doesn't expect to connect with anyone he knows, especially not lab tech Callum Price. But from their first scorching encounter, he's hooked.
Callum hasn't had the best luck with love, and he's suffocating under a pile of responsibilities. But when he sees an opportunity to blow off steam with Ian, he takes it. The man is smoking hot, big all over, and sweet as pie.
Their chemistry is off the charts, but a relationship is more challenging. Callum remains stubbornly self-reliant, while Ian tries too hard to be his rock. But if Ian can be honest with his family about loving a man, maybe Callum can admit his own truth: He wants a man he can count on, a man just like Ian.
D.J. Jamison!
I'm excited to be celebrating the release of a new Hearts and Health book, ORDERLY AFFAIR, featuring the romance of a buff hospital orderly and a geeky but adorable lab tech.
I've always loved books that celebrate the geeky character — after all, smart is sexy! — so I thought it'd be fun to recommend some m/m romance novels that celebrate the geek. Please feel free to chime in on the comments with your favorite geeky heroes!
I've also brought an excerpt from Orderly Affair and a giveaway, so keep reading to check those out!
THE GAYMERS SERIES, by ANNABETH ALBERT: A whole series about video game designers and programmers. These guys are smart, driven, and looking for love. Sign me up!
THE ONLY COLORADO SERIES by JD CHAMBERS: A series that focuses on a group of friends, many of whom work at a video game store. And proving that geeky can be sexy, the first book tosses in some fun kink for the bashful business analyst.
BLAME IT ON THE MISTLETOE by ELI EASTON: The perfect jock/geek pairing. When a physics grad student and a football player become housemates, they both gain a whole new education.
WHYBORNE & GRIFFIN By JORDAN L HAWK: Does it get any geekier than a repressed museum scholar who specializes in reading dead languages? This series demonstrates that not only can geeks be attractive, they can be adventurous and daring, too!
BEWARE OF GEEKS BEARING GIFTS by CHARLIE COCHET: Talk about adorably geeky characters! Chaos, embarrassment, and attraction coalesce into a charming romance that'll give you warm fuzzies!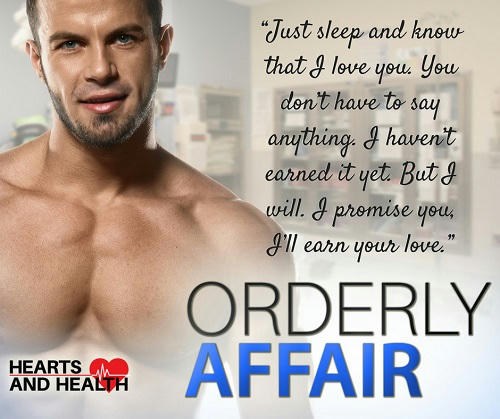 Excerpt!
"Take off your shirt."
Ian's eyes went wide, and he glanced over Callum's shoulder toward the bathroom at-large. Right, public place. Callum squeezed into the stall, latching the door behind him. It left about an inch between their bodies.
"You said you'd prove it was your pic," he said.
Ian scoffed. "You know it was my pic. You know me."
Callum blinked, making his eyes innocent. "How do I know that?"
Ian turned red, which was kind of adorable. Here was this older, buffer dude going shy. Then Ian's eyes skimmed over Callum's button-down shirt, fitted to his slender form, and he licked his lips.
Callum's insides fluttered. Was Ian attracted to him?
People who knew Callum in his daily life thought he was smart but geeky. His work uniform of dress slacks, button-down shirt, and glasses didn't do a lot to dispel that impression. Nor did his interests: science, space exploration, Star Wars and comic book movies. He wasn't even one of those "cool" geeks who built apps or kicked ass while gaming.
Callum could pull off twink when he needed, though. His ex-boyfriend Doug was big on telling Callum he was lucky he had a tight ass. That shit was annoying, if true. When he went out, he didn't have much trouble landing a guy as long as he dressed in skintight clothes and toned down his nerdy inclinations.
Not possible with Ian. The man knew he was a medical lab tech. Didn't get much geekier than that.
"We've played basketball together," Ian said. "I've taken off my shirt before."
Foiled.
Callum tapped his lips, unable to concede the point.
"I must not have been paying attention," he said. "So, I'm going to have to insist. It's a pretty tight fit in here, though. How about I help you?"
"Wha—"
Ian's voice cut off with a strangled garble as Callum grabbed the hem of Ian's scrub top. He'd shocked him. He only hoped it was a good shock, and he didn't get knocked on his ass for being too forward.
"Lift your arms," he said, projecting as much confidence as he could as he pushed Ian's shirt over those delectable abs. The man was seriously cut. That picture was no lie.
Ian obeyed, and a moment later he was shirtless. Holy muscles, Batman!
Callum stared at Ian's broad, hairy chest, heaving with nervous breaths. His nipples, a dusky rose, tipped impressive pecs. His body was strong and defined, his stomach not just flat but rippling with muscle. Callum wasn't sure he'd ever seen a man this built in person. He'd seen Ian without a shirt at the basketball court once or twice, but Callum had been preoccupied with trying to pass the ball without tripping over his own feet. Clearly, he'd missed an impressive sight.
"Well? Satisfied now?" Ian asked impatiently.
Callum was about to answer in the affirmative when his gaze dipped below Ian's waistband and he saw the tent the man was pitching under his pants.
"Holy shit," Callum said, and impulsively reached out to curl his fingers around Ian's thick cock. "You're hard."
Ian groaned. "Cal …"
"Are you hard for me?" Callum whispered in wonder. Dragging his eyes up Ian's body, he met a heated gaze. Ian's dark hair, stubbled jaw, and sculpted lips were seriously sexy, a fact that Callum couldn't believe he hadn't noticed before now. It wasn't often you found both a good-looking face and a hot, built bod. He'd done enough online hookups to know. He'd hit the jackpot.
"Take off your shirt," Ian said hoarsely.
Were they really going to do this? They both worked at the hospital. Different departments, so no big. They also played basketball sometimes, which Callum could take or leave. Again, no big. But they knew a lot of the same people … which was bigger.
"Maybe we should hit pause," Callum said thoughtfully, but his hand was still wrapped around Ian's cock. Dude was packing, but that was no surprise, given his large everything else. Ian pushed his hips forward, pressing his cock harder into Callum's hand.
"No way. You got to see me, and that pic of you was fucking hot."
"Really?"
Callum had only done that pose because he was too damn skinny and had no abs worth showing off. Not like Ian. And despite being pretty happy with his cock, he wasn't ready to flash it all over the Internet.
Ian fixed him with a hot gaze. "It was a tease, revealing and hiding at the same time."
"Huh?"
"Come on. Take off your shirt. Then if you still want to call this off, we can."
Yeah, right. If Ian was in, Callum didn't have the strength to resist. When would he have another chance at a guy like this?
Callum unbuttoned his shirt. The weight of Ian's gaze was like a caress as he revealed his skin bit by bit. When his shirt was open, he slid it off his shoulders, eyes cast down so he wouldn't see the disappointment in Ian's face.
"Fuck," Ian said.
There was no misreading that tone. Callum looked up through his lowered lashes to see Ian lick his lips as he looked at him.
"Your skin is so perfect, all creamy and smooth."
Callum barked out a laugh. "That's what you got, huh?"
Ian tried again. "You're sexy."
Callum's eyebrows went up. He did okay with guys who liked a certain type. Looked like Ian was one of them. He checked out Ian again, then gripped his cock once more, drawing a gasp.
"Aren't you Irish? Why am I the pale one?" Callum teased.
Ian's lips twitched. "Half Irish."
"But all man," Callum said, squeezing Ian's cock.
Ian cupped a large hand around Callum's neck, his palm hot against Callum's skin. His other hand settled just above Callum's waistband on his hip.
"Either let go of my dick or do something," Ian ordered.
Callum licked his lips. "I'm not letting go."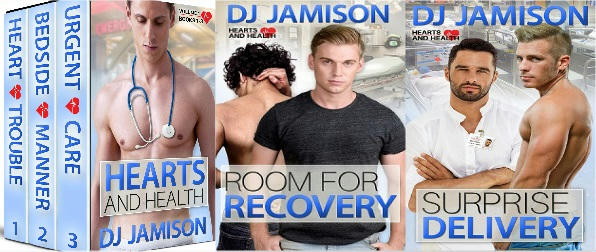 Hearts & Health series!
Volume 1 (incorporating books 1-3)
Room For Recovery (Book #4)
Surprise Delivery (Book #5)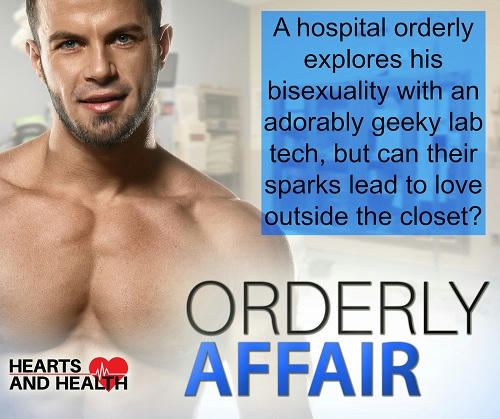 About D.J!
DJ Jamison is the author of more than a dozen m/m romances, including the Ashe Sentinel series and the Hearts and Health series. She writes a variety of queer characters, from gay to bisexual to asexual, with a focus on telling love stories that are more about common ground than lust at first sight. DJ grew up in the Midwest in a working-class family, and those influences can be found in her writing through characters coping with real-life problems: money troubles, workplace drama, family conflicts and, of course, falling in love. DJ spent more than a decade in the newspaper industry before chasing her first dream to write fiction. She spent a lifetime reading before that, and continues to avidly devour her fellow authors' books each night. She lives in Kansas with her husband, two sons, two fish and, regrettably, one snake.
Facebook Author Page | FB group | Mailing list! | Follow me on Twitter | Find me on Goodreads | Check out my Book Bub profile!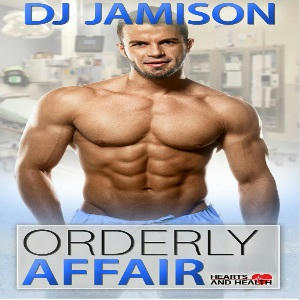 Giveaway!
Win a $10 Amazon Gift Card! 

Check out the other blogs on the tour!