Hi guys! We have Meghan Maslow stopping by today with her upcoming release Ride Along, we have an awesome guest post where Meghan chats about dreadlocks and we have a great excerpt, so check out the post and enjoy! <3 ~Pixie~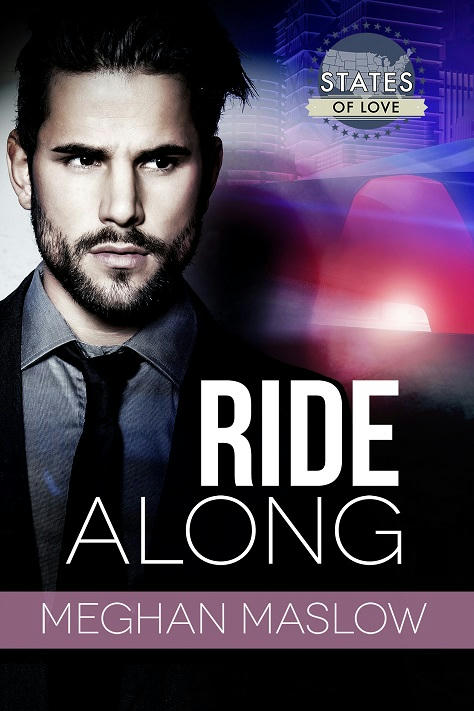 Ride Along
(States of Love 27: Maryland)
by
Meghan Maslow
Drew Nolan is a loud-and-proud mystery writer with a brutal case of writer's block. He needs practical experience with the Baltimore police beat to get his latest manuscript to his publisher on time. When he wins a ride-along at a writer's conference, he thinks he's hit the jackpot… until he meets his partner.
Closeted cop Josh de Oliveira lost his family, his partner, and the respect of his unit—all for doing the right thing. Recently busted back down to patrol, he's relieved to get a cushy assignment at the Author's Police Institute where he'll take one lucky writer on a ride-along. Unfortunately, his author looks like he belongs in the backseat of Josh's squad car—long, ginger dreadlocks, piercings, and an "I would bottom you so hard" T-shirt. But there's something about Drew Josh is having a hard time resisting. 
It's going to be a long night and one hell of a ride as opposites attract and realize they share a lot in common beneath the surface. As animosity becomes desire, they realize they can help each other out—in more ways than one.
States of Love: Stories of romance that span every corner of the United States.
Release date: 14th June 2017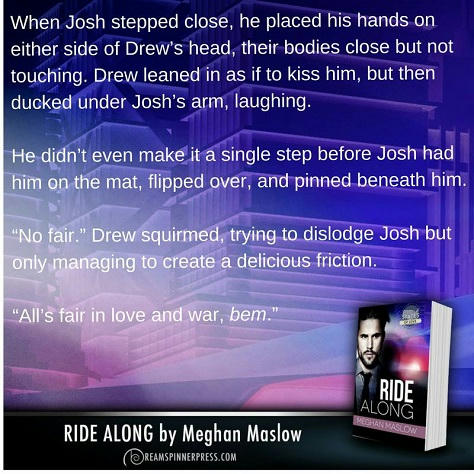 Dreadlocks!
Thanks to MM Good Book Reviews for hosting me today!
You know the old adage, write what you know? Perhaps that's why in my latest release, I chose to write one character, Drew Nolan, with dreadlocks. Admittedly, I just LOVE a man with nicely maintained locs.
But I might be a wee bit biased.
Having dreadlocks for the past nine years myself, has given me a lot of experience with questions readers may have about the style. Here are my five favorites.
Do I wash my hair? Is there anyone who choses not to wash their hair??? Eww, don't tell me if there are.  So, the answer is yes. Yes, yes, yes. But maybe not as much as someone who doesn't have dreads. See, it takes my hair a good 24 hours to dry after washing. That's with a couple different times of blow drying them throughout the day. Locks hold water in the center and only grudgingly release the water over time. If I washed my hair every day I'd have perpetually wet hair. And if you've ever gotten a whiff of musty smelling dreads (like a wet dog) its either because they're using the wrong shampoo or they've put it up under caps or in a wrap while the hair's still wet.
Is it heavy? Yes. Most of the time I don't notice, but especially when wet, it's really heavy. I've dealt with the occasional headache and/or neck ache just because it's so much heavier than non-dreaded hair. My hair weighs so much because I don't lose any of it. Normally, humans lose several hundred strands of hair a day, but in my case it all gets rolled into the dreads. Over time, that's a lot of added weight.
Do I cut my hair? Yes. I know I'm making some Rastafarians and other dread purists out there cringe, but I do indeed cut them. It gives me more wispy looking ends instead of rounded tips, but frankly I like the character it lends to the style. I wore them almost to my waist for a while, but between the headaches and the hassle, I've chosen to keep them shoulder length and trim them as needed. It's worked for me. I also play with color which many dreadlocked people won't do if they don't cut their hair since coloring can dry out the locs.
Is it a lot of work to maintain? Depends how much I want to put into it. My loctician does his own hair and he has the most beautiful and perfectly maintained locs I have ever seen. But it seems like a bloody lot of work and I have school-aged kids and not a lot of spare time to mess with my hair. So, no, I don't spend a great deal of time on it. Most days I just throw it back in a wrap, a pony tail, a bun. Then every three months or so, I have the loctician work on my hair. He pulls in all the stray hairs and tidies it up a bit. When locks are new and not yet mature it takes slightly more work because dreads will often grow together (separating them hurts like a bitch if you wait too long) and can unlock if you don't spend a little extra time maintaining them. My locs are fully mature, so I don't have too much to worry about.
How do you make dreadlocks? There are several techniques. When I started them, I didn't know any locticians who knew how to work with my hair type. My hair texture can't be twisted to make dreads. So, I bought a how-to DVD and took it over to a friend's house. We spent the next 14 hours engaged in intense hair pulling (think of backcombing little teeny sections of hair for hours upon end), gulping ibuprofen, and applying waaaayy too much dread wax. Remember the ratted style of the 1980s? Now imagine doing that in tiny inch or less sections of hair from root to tip for hours on end. My loctician shakes his head anytime I mention this method. He uses a crochet hook, which is quicker, if not less uncomfortable. But at the time, I was thrilled. Until I tried to lay down on them that first night and couldn't find a single non-sore spot anywhere on my head. I hurt. Oh, how I hurt. But I told myself it would be worth it.
It has been.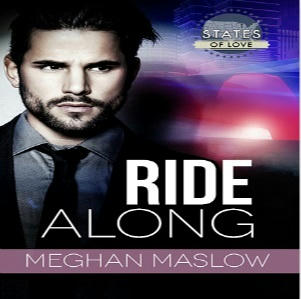 Excerpt!
What was it about this cop? Drew paused to check out which car Officer de Oliveira headed toward, then followed. As he continued toward it, he saw something under the car's windshield wiper. Officer de Oliveira obviously noticed it too, because he began swearing in a language Drew didn't recognize and hurried over. Intrigued, Drew sped his steps as de Oliveira snatched a stuffed rat from under the wiper and chucked it away. He was breathing heavy, his face a mask of anger.
A rat?
 "You're littering, man," Drew heard himself say before he could bite the words off.
"Get in the car. Or stay here. I don't care which." De Oliveira practically yanked the door off the squad car before dropping into the front seat.
"Nice." Drew climbed into the passenger seat, keeping as much distance between Officer de Oliveira and himself as possible. If the passenger door's armrest was rammed painfully in his side, at least he didn't have to sit any closer than absolutely necessary. He placed his bag on the seat between them like a barrier. Do not cross.
If he wasn't desperate to get this novel written, he'd have told the cop where to stick his bigotry… and his littering.
To make matters worse, Drew was still outrageously attracted to the guy. What the hell? Yeah, the cop was gorgeous. No way around it. Every fantasy guy he'd ever dreamed up all rolled into one. In his uniform—and Drew had never been a sucker for a guy in uniform before—Drew could definitely tell the guy was cut. Bulky arms, broad shoulders tapering to a lean waist. The cop probably even had six-pack abs. Bastard.
It wasn't fair. Homophobe litterbugs should be ugly as a matter of course.

About Meghan!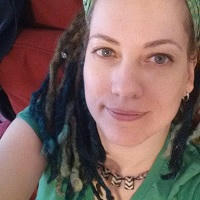 Her initials say it all. . .
Meghan Maslow is truly a rare breed. No, not a unicorn (although that would be sooo cool). She's a. . . gasp!. . . extroverted writer. It may seem counterintuitive that as someone who is energized by people, she spends most of her time alone. Yet, that's the case. And she doesn't mind.
Mostly.
If she gets writers block or starts to go a little stir crazy, she heads to a coffee shop, a restaurant, a friend's place—anywhere to fill up her need for human contact. It also helps that she spends a lot of time with the voices in her head. Some of them are really quite opinionated.
She loves writing gay romance because she's a sap for a happy ending, and she believes everyone—regardless of orientation—should be able to find books that have them.
She believes life is for living, kindness is contagious, and a good book makes the world a better place. She loves travel, reading, world music, Moscow Mules, awkward dancing, dreadlocks, her family, and um. . . writing.
Facebook | Website | Email: meghanmaslow@yahoo.com