Hi peeps, we have R.J. Scott & V.L. Locey stopping by today with the tour for their new release Scott, we have a great excerpt and a fantastic $10 Amazon GC giveaway, so check out the post and enter that giveaway! ❤ ~Pixie~ p.s. Keep an eye out for Prime's review coming soon! 
Scott
by
R.J. Scott & V.L. Locey
What happens when you try to fix the past and end up threatening your future?
Scott is struggling. Grieving the loss of his brother, carrying the weight of his father's expectations, and getting his ass kicked in the rink, he's in a downward spiral. He needs a solution and fast, but when his steroid use is exposed, he's close to losing his place at Owatonna and more importantly, on the Eagles Hockey team. Thrown out of his house, with nowhere to go and no future in sight, he only has one choice; agree to mandatory counseling, random drug tests, and get his act together. Only then will he have a chance at normal. Meeting Hayne, a senior connected to the world through his art, is a shock to the system. Moving in with him is his only option, but falling for the shy artist leaves Scott in an impossible situation, and one he can't escape.
Hayne has always been that quiet, creative kid who sat in the back of class drawing instead of listening to the teacher. A talented artist, the shy and sensitive young man is struggling with the loss of his childhood friend. Seeing his sadness reflected in his usually colorful paintings, he decides to attend grief counseling and meets Scott, a lost soul in desperate need of light and color in his life. Taking in a homeless hockey player certainly was never part of his carefully orchestrated ten-year plan. But now that Scott is in his life, he's discovering the joy of this man's loving smile and tender touch is one of the most beautiful palettes on earth.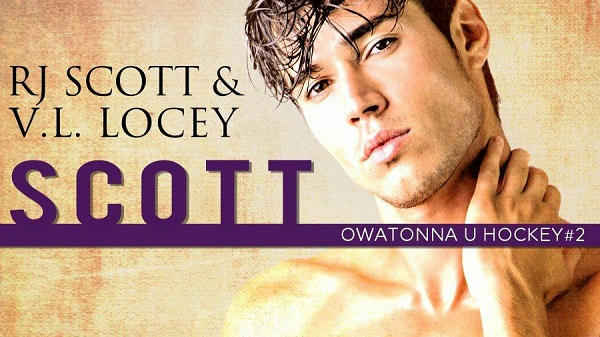 Excerpt!
THE NO-LOOK PASS FROM JOHN WAS SWEET. RIGHT TO MY stick, just as we'd practiced, and for a single shining second I was the best goddamned hockey player in the world. I collected the puck, iced to a stop, reversed my skating, the chilled air whipping my face, and I beat one of their defensemen as if he was standing still. I could envision the puck in the net. Hell, I could taste the goal.
I stickhandled past the other D-man, weaving around him, kicking the puck with my blade, back to my stick. The goalie going low, I deked to my left, saw the netminder wobble as he pushed to stop the puck, and slapped it right at him, aiming for the space above the glove hand. I watched it fly in slow motion, but as soon as it left my stick, I knew I'd let it go a millisecond too soon. The rubber met the posts, the crack of sound an exclamation point to my failure to score.
John was there, collecting the puck, trying to corral it as it jumped and slid around the net, but the defense was too good, and in an instant they were shuttling it between them, heading back up the ice. I slammed a hand against the plexiglass, pushed off, and used the momentum to get myself around the back of the net. Muscles screaming, I followed the puck and the other team, reaching Benoit just as he went low, the puck going high, and that was it, the biscuit was in the net, and we were five goals down.
In the first freaking period.
I hadn't even managed to scrape back a goal that would count. Despondently, we headed back for the change, John's stick tapping my calf.
"Nice one, Scotty," he said as he passed and sat back on the bench.
Nice one? I'd fucking missed. A second later, a softer release, a single skate step, and that would have been a goal. Then we could have taken home at least a score in this sorry excuse for a game. John had to be riding me on this.
"Fuck you, John," I snapped, but I wouldn't look at my fellow skater, because he was such a waste of space right now.
This shitty game was all Ryker's fault.
Ryker was home with his dad and Ten, but why the hell would he need to be with Ten for so long? The Eagles were a hot mess without him, and when we lose today, it will be all on him.
We'd opened up the team to the hotshot asshole, and now for some reason, I was being left out to hang because the rest of them relied so heavily on Mr. Draftee. Coach placed a hand squarely on my shoulder, squeezed it. I got the message.
At least you tried, Scott.
I just wished the rest of the team would try as hard.
Acid temper coiled inside me and it hurt.
"What the fuck was that?" I snapped at John.
He turned to me. "What the hell?"
"Where were you? Why didn't you pass earlier?"
He looked at me steadily, his bright blue eyes narrowing. "What's your problem, Scotty?"
"Stop calling me fucking Scotty, and do your fucking job."
He was talking at me, shouting something, but I didn't listen because it wasn't worth it. I wanted back on the ice. I was going to pulverize their D, and I was going to score the next goal if it killed me. Testosterone flooded me, my vision clear, my chest tight with tension.
I'll show them all.
I glanced up to where Dad was sitting, and he was staring back at me, his gaze fixed and stony, disappointment in every line of him.
Oh yeah, I got his message as well.
Shame it was you and not your brother on the ice. He'd have made that shot easily.
You need to practice, Scott. Stay behind.
Fight for this, Scott. Don't let me the fuck down.
Man up, you loser.
I was out at the next change, muscles loose, breathing harsh, and my focus fixed. We could pull this back. John won the face-off, and I caught the slick pass, avoiding their big D. I was on fire. I was purpose and vengeance all wrapped into one.
The tablets were worth it. They were making me fly. I could do anything. I passed to John, who moved to Brandon, and then it was back to me, tic-tac-toe, I had the disc on my stick, the net was wide open, and I was ready. I wound up to shoot, dismissing the crippling pain in my shoulder, forgetting my dad, the coach, the team. The Dman came from nowhere, hip-checking me, nearly taking me off my skates, and I lost the puck. The whistle sounded, but temper held me in its fiery grip. I threw my stick at the D-man as he skated away. It missed him, and someone gripped me from behind. I rounded on the man, swung my gloved fist, and connected with someone's head, the red mist consuming me, the fire burning so bright I couldn't even see. More arms held me, and there was shouting and screaming. Ben was there. What was my best friend doing up on this end of the ice? He was our goalie. He should've been up in our net. He was in my face talking to me, trying to get me to stop straining for freedom to hit someone else. He took off his mask. I could see his dark eyes, and I know he was talking about something.
"Get back in the net!" I was freaking out. The yelling got louder, the air hot with my temper. Was that me shouting?
A fist connected with my face, and I welcomed the pain because pain actually meant I was alive.
"I want to play!" I yelled trying to get free of the hold, and I lashed out at the people nearest to me, connecting with flesh, feeling like a god.
"Stop him!"
"It's Ben!" John shouted at me. "He's hurt. You laid him out!" The voice permeated the temper and passion, and I tore myself away, my fists up, ready to fight anyone who wanted to touch me.
And then Ben was there, standing in front of me, his face covered in blood, streams of it running from a gash in his forehead, a terrible flood of scarlet on his dark skin.
"Scott!" he shouted at me, swiping at the blood. "It's me!" He gripped my upper arms, and I shook him off, but he wouldn't let me go that easily, stared right at me, blinking at the blood as it slid around his socket. "Scott, please?"
My head was spinning, the red mist retreating, the effect of the pills that made me fast and strong, slipping away and leaving me a ragged, panting mess.
What had I done? I reached for Ben to touch the wound, and he flinched and skated back.
My best friend was scared of me?
"Off," the referee snapped, then took my arm. I was too exhausted to argue, too overwhelmed to care. I glanced up at Dad, and he was on his feet, looking so goddamn happy to see his son fight.
At least he was proud of me, but at what cost? What have I done?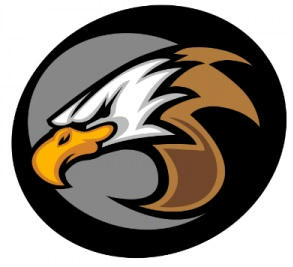 Owatonna U Hockey series!
Ryker (book 01)
Benoit (book 03)
Release date: 29th May 2019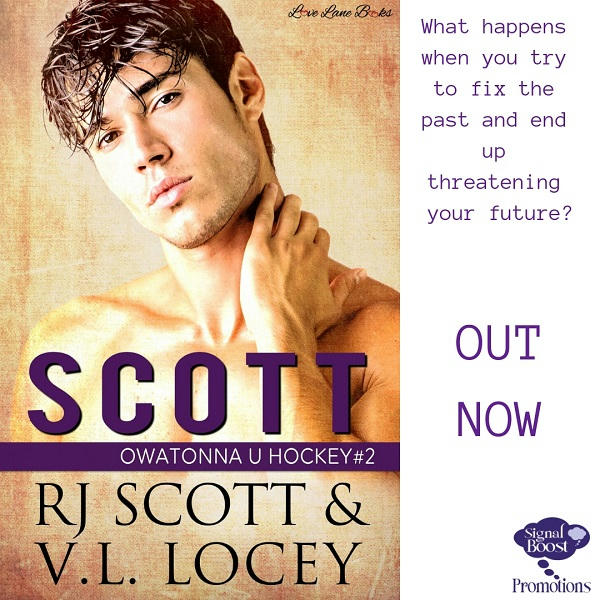 About R.J. & V.L.!
USA Today bestselling author RJ Scott writes stories with a heart of romance, a troubled road to reach happiness, and most importantly, a happily ever after.
RJ Scott is the author of over one hundred romance books, writing emotional stories of complicated characters, cowboys, millionaire, princes, and the men who get mixed up in their lives. RJ is known for writing books that always end with a happy ever after. She lives just outside London and spends every waking minute she isn't with family either reading or writing.
The last time she had a week's break from writing she didn't like it one little bit, and she has yet to meet a bottle of wine she couldn't defeat.
She's always thrilled to hear from readers, bloggers and other writers. Please contact via the links below:
Website | Facebook | Goodreads | Twitter | LibraryThing | mailto:rj@rjscott.co.uk
USA Today Bestselling Author V.L. Locey – Penning LGBT hockey romance that skates into sinful pleasures.
V.L. Locey loves worn jeans, yoga, belly laughs, walking, reading and writing lusty tales, Greek mythology, Torchwood and Dr. Who, the New York Rangers, comic books, and coffee. (Not necessarily in that order.) She shares her life with her husband, her daughter, one dog, two cats, a pair of geese, far too many chickens, and two steers.
When not writing spicy romances, she enjoys spending her day with her menagerie in the rolling hills of Pennsylvania with a cup of fresh java in one hand and a steamy romance novel in the other.
Website | Facebook | Twitter | Pinterest | Goodreads | Blog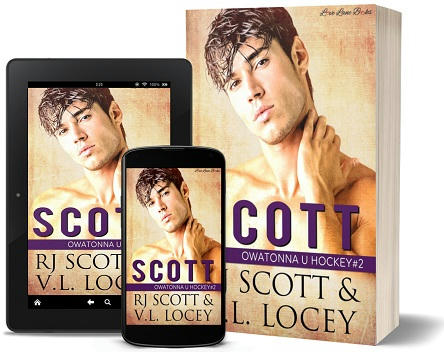 Giveaway!
Win a $10 Amazon Gift Card!