Hi guys, we have Mary Rundle stopping by today with the tour for her new release Serpent's Teardrop, we have a short intro from Mary with an exclusive excerpt, a great excerpt and a fantastic $20 Amazon GC giveaway, so guys, check out the post and enter the giveaway! ❤️ ~Pixie~
Serpent's Teardrop
by
Mary Rundle
The Blackwood Pack saga continues…
This is part of an on-going series by Amazon Bestselling Author, Mary Rundle, and catching up on previous titles is advised. Readers of the past books will enjoy meeting old friends once more as the pack does what it does best ̶ caring for one another and helping shifters everywhere.
Brian, a.k.a. "The Loch Ness Monster" has searched for his Fated Mate in vain for more than 600 years until he scents Reif in the frigid waters of the lake. But his mate seems to be purposely eluding him, so Brian turns to the Shaman of the Blackwood Pack to help find him.
Reif, one of a line of ancient shifters thought to be extinct is drawn to Brian but must focus on completing a mission to free his enslaved people from the clutches of an evil group. Despite his powerful attraction to Brian, he hides from him, believing it's the only choice he has.
That changes when Reif surreptitiously kisses Brian while he's sleeping, setting off a chain of events that puts both of them in mortal danger, and the powerful Blackwood pack resolves to help them stave off the wrath of vampires and witches.
Along the way, both Brian and Reif learn some hard lessons about the mutual trust necessary to achieve the happiness and fulfillment both have sought for hundreds of years.
A heartbreaking confession, an action-packed rescue, a riveting courtroom battle and many unexpected twists and turns make this passionate love story by Mary Rundle impossible to put down once you've read the first page.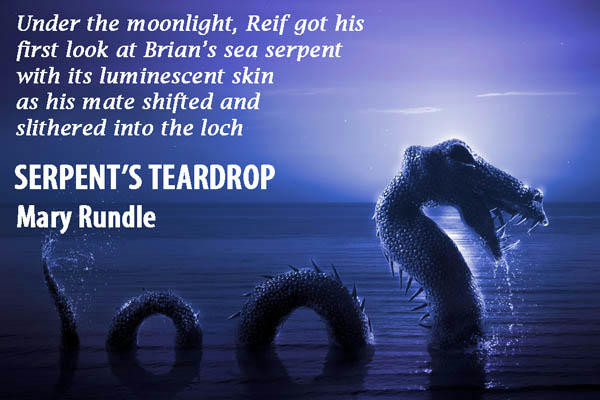 Exclusive Excerpt!
Thank you so much for hosting me on your blog today. Today I have an excerpt from Serpent's Teardrop, Book 7 of the Blackwood Pack series. It's the story of Brian and Reif, Fated Mates, who have to fight the evil trying to destroy Reif. Fortunately, the entire Blackwood Pack helps to make sure they eventually get their HEA.
~~~~~~~
Hugging Kieran, Logan murmured into his hair, "How about we find the green diamond first?"
"Of course we will, macushla," Kieran giggled. "But that'll take no time at all."
"Ay," Brian said, "Just what we were hopin' for."
"What are you hoping for?" asked Theo, leading Norm into the living room with Fionn following.
"Guys, we're going on a treasure hunt," Kieran said, eyes sparkling, a sure sign of his excitement.
"What are we looking for?" asked Norm.     
"A green diamond called the Serpent's Teardrop," exclaimed Kieran.
"Wow! A real treasure hunt! Is there a prize for who finds it first?" asked Fionn.
"I didn't know diamonds were green," Theo said.
"They are some of the rarest ones in the world," Slate answered as he and Dakota joined the group.
"But not as rare as pink diamonds," replied Kieran.
"True," Slate agreed, "However, color is not the sole criterion as to rare. For instance, even though there are plenty of white diamonds, a perfect one without any flaws is the rarest of all."
"That's correct," Ian said, entering the room with Colton. "The white diamonds in our crowns are priceless because of the clarity and cut, according to my parents."
"Ahh, why are we talking about this?" asked Colton.
"Because we're going on a treasure hunt to find a green diamond," exclaimed Kieran.
"Oh, like a scavenger hunt," Dakota said.
"No. Listen up, guys," said Logan. "Reif needs to find the green diamond and we are going to help him. So let's begin. First, Fionn, your court hearing is today and Mystia will be here shortly to whisk the two of you to the pack house. Dylon and Cody will be there to go over some stuff with you before the three of you head to court."
"Fuck, I wanted to go on the treasure hunt," complained Fionn.
"You will. While you're gone, we'll be analyzing the information Reif has collected so far. I promise, we'll wait for you to get back before the search begins," Logan said. Acknowledging Fionn's nod, he turned to Reif. "Zane and David will collect all your material, so please tell them where it is. Slate, in the meantime, see what your corporate sleuths can find out about a green diamond called 'Serpent's Teardrop'. Ian, since it's supposed to be located in Scotland, can you ask your parents if they've ever heard of it?"
"Aren't we going with Zane and David to get the clues?" asked Theo.
"No, it'll be faster if they go alone," Logan said. "I need you and Norm to find us some detailed maps of ancient Scotland."
"Pooh bear, there's the shop we passed, remember? Last week. They had tons of old maps in the window," Theo said, excitedly.
"Great!" Norm replied, taking his mate's hand and heading for the door. "See you later, guys. Honeybunch and I have some shopping to do. We'll be back soon."
"Wait!" Logan called. "Be sure to take some enforcers with you."
"C'mon babe," Slate said, as he and Dakota stood. "While they're searching for maps, I'll get to my people and see what turns up."
"Wait, we'll come with you," Ian said as he and Colton joined them. "My parents have something planned today so I better catch them before they leave."
"Fionn, maybe you should change into a suit for court before Mystia arrives," Logan suggested.
"C'mon, Fi," Kieran said, "I'll pick out your outfit so you'll wow the judge."
"Ki, I'm not looking to fuck him," Fionn sniggered.
"No, but clothes make the man and you do want him to know you are a man now," replied Kieran.
Sighing, Fi got up and followed his friend. "Fine, but I'm telling you now—nothing pink."
Giggling, David murmured, "Want to bet Ki picks out something pink?"
"Yeah, I call tie," Zane said. "Logan?"
"Oh no. I'm not betting on my mate; besides, I know what he's going to pick," Logan said, then, changing the subject, continued. "Is all your research on the table in the kitchen, Reif?"
"Most of it. Then there's my small laptop I hid under a floorboard; it has all my notes on it and the other item is tucked in a book in the book case," said Reif. After explaining how to locate the two items, Reif watched Zane and his mate vanish in front of them. "Holy fuck! How did they do that?"
"The gods gave David the ability and my brother received it also, when they mated," replied Logan. "They should be back very shortly."
"Did you know they could do this?" Reif asked Nessie.
"Ay, but just aboot David," replied Brian.
"Exactly who is David?" Reif asked. "I know he represents the gods on earth."
"Ay. He's the High Priest," answered Brian.
"The gods sent him to be the moral compass of our world," Logan said.
"Fuck! Shouldn't you have sent some enforcers with them?" asked Reif.
"Not necessary," Logan explained. "No one can ever get close enough to David unless Zane allows it. Now, can you tell me more about your world while we wait for everyone to get back."
"What do you want to know?" asked Reif.
"Tell me about the buildings, like, how old…what are they made of…what do they look like?"
Reif grinned, picturing Angelopoulos in the hot Greek sun. Then, he began to talk.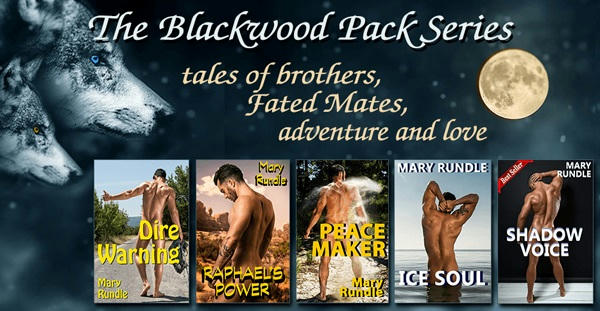 Blackwood Pack series!
Dire Warning
.•.•.**❣️ Amazon US | Amazon UK | Amazon CA | Amazon AU | Amazon FR | Amazon DE | Amazon ES | Amazon IT ❣️**.•.•.
Raphael's Power
.•.•.**❣️ Amazon US | Amazon UK | Amazon CA | Amazon AU | Amazon FR | Amazon DE | Amazon ES | Amazon IT ❣️**.•.•.
Peace Maker
.•.•.**❣️ Amazon US | Amazon UK | Amazon CA | Amazon AU | Amazon FR | Amazon DE | Amazon ES | Amazon IT ❣️**.•.•.
Ice Soul
.•.•.**❣️ Amazon US | Amazon UK | Amazon CA | Amazon AU | Amazon FR | Amazon DE | Amazon ES | Amazon IT ❣️**.•.•.
Shadow Voice
.•.•.**❣️ Amazon US | Amazon UK | Amazon CA | Amazon AU | Amazon FR | Amazon DE | Amazon ES | Amazon IT ❣️**.•.•.
Ghost Walker
.•.•.**❣️ Amazon US | Amazon UK | Amazon CA | Amazon AU | Amazon FR | Amazon DE | Amazon ES | Amazon IT ❣️**.•.•.
There is a new MC couple in each book, and in later books some references to previous couples are included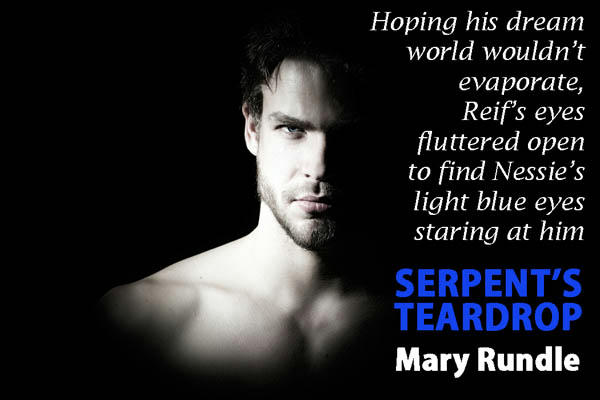 About Mary!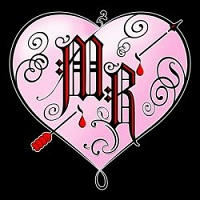 The first book I ever wrote was Dire Warning in 2017 and, much to my delight, it became an Amazon Best Seller. Readers loved it and I was on my way to chronicling the Blackwood Pack, seven brothers who are gay wolf shifters in search of their fated mates– stories about love at first sight with twists and turns, angst and humor, romance and adventure and, of course, happy endings.
Now, six books later, Ghost Walker, another Best Seller, has just been released to critical acclaim. I love the M/M paranormal genre because it gives my imagination a lot of territory in which to roam. My mind can really run wild and come up with some amazing stuff when it doesn't have to stay inside the box
My readers tell me they feel like they're a member of the pack as the stories unfold. As if they're right there in the middle of the action. Others tell me it's like watching a fast-paced movie. My writing style pulls no punches– readers love it and are always clamoring for the next book.
Stories come to me as if they were being channeled by my characters, all of whom I love (except for a few villains). They are eager to recount their lives, loves and adventures and are not inhibited when it comes to revealing steamy details.
I currently live in the Northeast and love the beautiful change of seasons, my husband, and our quirky calico cat, though not necessarily in that order. I'm always happy to hear from my readers and can be reached through Facebook, Twitter, MeWe, or my website.
Website | Facebook | Facebook Author Page | Twitter | Goodreads | QueeRomance Ink | Author Amazon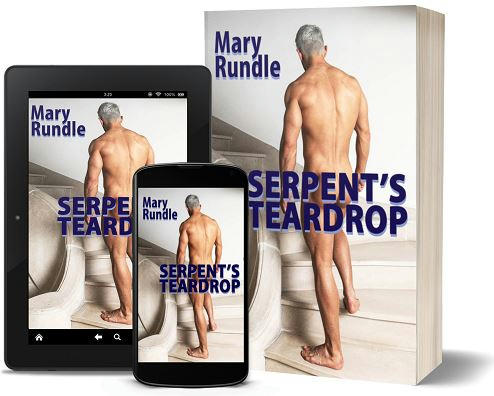 Giveaway!
Win a $20 Amazon GC!