Hi peeps! We have Francis Gideon stopping by today with their new transgender romance Hopeless Romantic, we have a great excerpt and a fantastic giveaway so check out the post and leave a comment to enter the giveaway! <3 ~Pixie~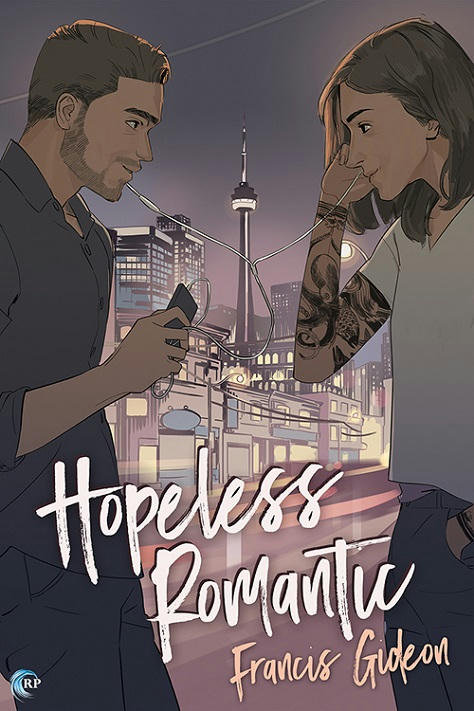 Hopeless Romantic
by
Francis Gideon
Nick Fraser is a true romantic. He wants the guy instead of the girl, but other than that, he wants everything his favorite rom-coms depict: the courtship, the passionate first kiss, the fairy-tale wedding. But after breaking up with the love of his life, Nick wonders if anything fairy-tale will ever happen for him.
Then he meets Katie, who's just like a rom-com heroine. She's sharp, funny, sweet, and as into music and punk culture as Nick is. What's more, he's incredibly attracted to her—even though she's a woman. Nick has never considered that he might be bisexual, but his feelings for Katie are definitely real.
When Katie reveals that she's transgender, Nick starts to see how much he doesn't understand about the world, queer identity, and himself. He is hopelessly in love with Katie, but this isn't a fairy tale, and Nick's friends and family may not accept his new relationship. If he wants it all, he has to have the courage to make his fantasy a reality.