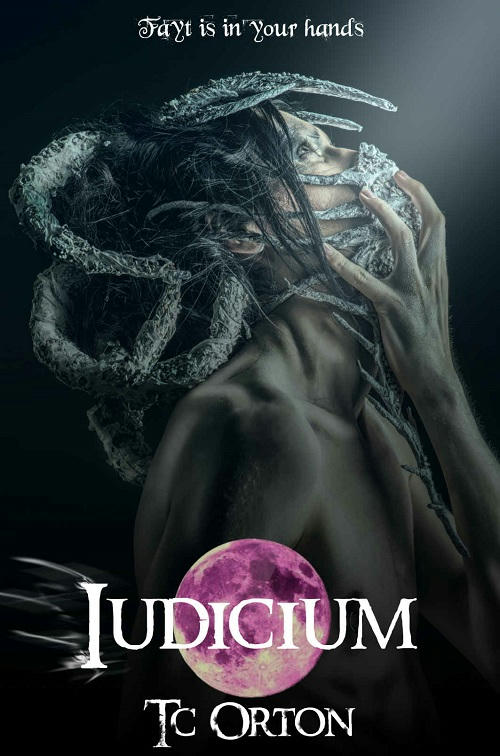 Title: Iudicium
Author: T.C. Orton
Genre: Dark Fantasy
Length: Novel (228pgs)
Publisher: T.C. Orton (May 30, 2017)
Heat Level: Moderate
Heart Rating: ♥♥♥♥♥ 5 Hearts
Blurb: After being incarcerated at a prison that leans over the edge of the world, Fayt must do whatever it takes to escape (or simply survive) the horrors that await him. You will take control of Fayt and guide him on his path, but be careful, for not everyone posing as an ally will lead you down the road to freedom. 
Note: This is an interactive story, and it is important that you keep a record of your choices close by. 
Fayt is in your hands… 
ISBN: B072PZ47DK
Product Link: https://www.amazon.com/Iudicium-T-C-Orton-ebook/dp/B072PZ47DK
Reviewer: Shorty 
Review: I have read one interactive story many years ago but I have to say this one is much better. You make Fayt's, a half human/ half elf, decisions for him as instructed throughout the story. The prison is a dismal place that fills you with dread at every turn. The Warden is a dreadful man full of malice and evil at every turn. The atmosphere is spooky and dangerous as our MC tries to keep a low profile.
Though I was a little disturbed by the non-con I still enjoyed the story and where it took me. I will be reading it again and choosing different options to see where else the story ends besides the one I chose.
Fantastic read and highly recommended but I will warn you there are scenes of non-con depending on your choices.