Hi guys, we have T.A. Moore stopping by today with her new release Take The Edge Off, we have guest post from T.A., a great excerpt and a fantastic $20 Dreamspinner GC giveaway, so check out the post and enter the giveaway! ❤ ~Pixie~
Take The Edge Off
by
T.A. Moore
You don't end up an ex-car thief and ex-con because you're good at resisting temptation… and Cal Tate's rich new boss is very tempting.
Cal has always been the bad boy lovers don't bring home to Mom, but now he'd like someone other than a debt collector waiting for him at home. He has a legit job as a driver with his brother's company, he's got a doctor on the hook, and he still can't help crawling into bed with Joseph Bailey.
Joe has never met anyone as easy in their own skin as his new driver. Or as ridiculously beautiful. He's in London to downsize the family business… and to investigate the abusive emails that imply a dark secret around his mother's death. But unpicking the lies he's been told makes Joe realize he isn't sure who is without them.
When his life falls apart, the only person he can be himself with is Cal. But with the anonymous stalker's threats increasing, Joe worries that someone will finish the job they started over two decades ago—and end any chance for a happy future between him and Cal.

T.A. Moore!
First of all, thank you so much for having me! I'm thrilled to be here with my new contemporary romance Take the Edge Off.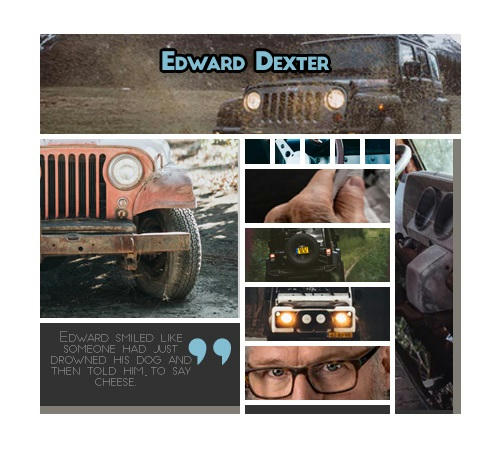 One of the main characters in Take the Edge Off is a professional driver, and ex-semi-professional car thief. So inspired by that (and by the fact that a friend of mine's husband chants 'I'm a bus, I'm a bus, I'm a big red bus' whenever he ends up in a bus lane) I am going to answer a question that I know you're all dying to know the answer to: What would these characters be like if they were cars?
Edward Dexter has spent most of his life being two things: dangerous and a dad. Not actually a dad. He's never had kids of his own, but Joe Bailey is the closest thing he's got to one. It might be Harry Bailey, Joe's father, who paid Edward's wage but a lot of his time was spent with Joe. As a baby, a boy, and a man whose secrets Edward is relieved he can turn a blind eye to…after all his loyalties should be to Harry.
Despite the wealth that surrounds him Edward makes a virtue out maintaining sparse tastes. He will spend money to assure the quality of his belongings, but he also makes a virtue out of practicality and utilitarianism. Everything he owns has a purpose, preferably more than one if he can arrange it that way. He tends–sans the payment–to take the same approach to his relationships. Love is a luxury item, but company for dinner and someone to share theatre tickets with is useful.
Even after half a lifetime in America, Edward is still English to his bones. He's good at secrets, he's good at polite threats, and he likes things orderly. So things haven't gone his way recently. Joe's looking into old secrets and new addition to their lives Cal is not an orderly presence, or particularly good at being threatened like a good lad.
If Edward was a car he'd be something hard-wearing, practical, and multi-functional. Something like a Land Rover or a Jeep. Something that could be driven in the city or taken off-road, be packed with kids for a party or used to haul broken fence-posts out of the ground. The dirt would always be washed off it at the end of the day though.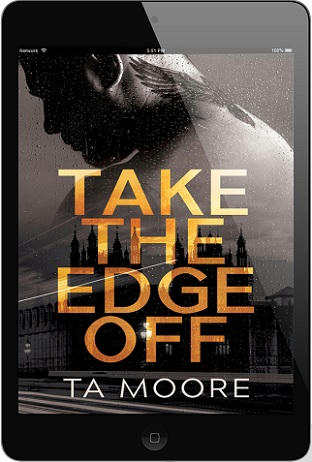 Excerpt!
Twenty-Five Years Ago
FROM NOWHERE the fire spluttered to life on the hood of the wrecked car—like a burning bush, like God had given a pass on this one.
Then the baby started to cry. It was shrill and hiccuping, the inconsolable wail of something that had never gone uncomforted, never known more than passing pain.
No.
One step forward, off the road and onto the wet grass. Later the lie would be that they would have tried if they had the chance. The truth they could never quite escape was that they took that one step to get a better view. That strange, sick moment.
A big silver car swerved off the road and onto the hard shoulder. Chips of gravel spat up from under the tires as the driver scrambled out, half-tangled in a seat belt.
"Jesus Christ," the man spluttered, his voice almost reverent with horror. "What happened? Is there anyone in there?"
The baby screamed again, a throttled screech that cut like razors.
"Oh God." The man pulled his jacket off and wrapped it around his hands. He yelled back to the car. "Call the police. The ambulance. Tell them there's been an accident."
In the vehicle the woman, tarty-looking thing with ratty hair and a muppet-skin coat that didn't match the nice car, fumbled with her phone. Her voice was so shrill it cut through the crackle of the fire. The man wrenched at the door with coat-mittened hands. When that didn't work, he picked up a rock and smashed the window.
God gave one last wink, and the car flared with an almost solid whoomph. The man fell back, arm raised to shield his face. The baby cried, and the car burned.
Later the lie would be that they'd done all they could. The truth would be that it would have been easier if the man had given up then.
Some people just had to be heroes.

About T.A.!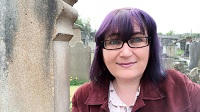 TA Moore is a Northern Irish writer of romantic suspense, urban fantasy, and contemporary romance novels. A childhood in a rural, seaside town fostered in her a suspicious nature, a love of mystery, and a streak of black humour a mile wide. As her grandmother always said, 'she'd laugh at a bad thing that one', mind you, that was the pot calling the kettle black. TA Moore studied History, Irish mythology, English at University, mostly because she has always loved a good story. She has worked as a journalist, a finance manager, and in the arts sectors before she finally gave in to a lifelong desire to write.
Coffee, Doc Marten boots, and good friends are the essential things in life. Spiders, mayo, and heels are to be avoided.
Website | Facebook | Twitter | Instagram | Goodreads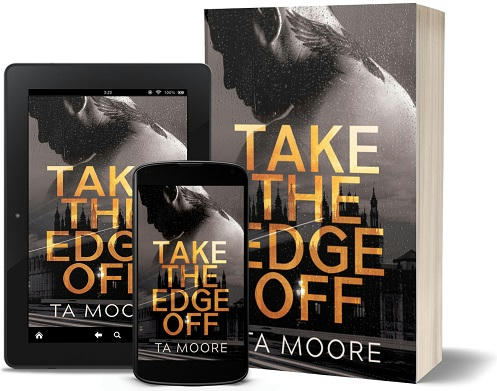 Giveaway!
Win a $20 Dreamspinner GC!