Hi guys! We have CJane Elliott visiting today with the tour for her new release The Player's Protégé, we have a great guest post from CJane, a great exclusive excerpt and a brilliant giveaway, so check out the post and enter the giveaway! ❤ ~Pixie~
The Player's Protégé
by
CJane Elliott
When his friends bet cynical Jerry that he can't turn sweet Arlo into a player, Jerry might win the bet but lose his heart.
College senior Jerry Helstrom survived a gay childhood in Texas by being fierce and fabulous. At school he's known as a player and has kept his heart so guarded that he's forgotten he has one. When his friends bet him he can't teach inexperienced Arlo Barnes to become a stud like him, Jerry takes on the challenge and quickly finds himself drawn to his enticing trainee.
Arlo kicks butt as a Tae Kwon Do black belt, but his sexual game is lacking. He's been dumped by his only boyfriend and needs help getting himself out there. Enter Jerry Helstrom, player extraordinaire and happy to provide Arlo with some hands-on coaching. Jerry encourages Arlo to ask for what he wants in sex and in life, something Arlo struggles with. The struggle deepens when Arlo discovers that what he truly wants is the seemingly unattainable Jerry Helstrom.
Jerry can teach Arlo to play the field, but can Arlo teach Jerry to play for keeps?

CJane Elliott & Exclusive Excerpt!
Thank you to MM Good Books Reviews for having me on today to share about my latest release, The Player's Protégé. This is the second story in the Campus Connections series and features Jerry, the cynical best friend of Eric from The Kinsey Scale, and Arlo, a sweet, inexperienced guy for whom Jerry becomes a mentor.
This is blog post #5 in the tour. We've looked at the backstory for Jerry and Arlo and their barriers to love. They've met—and it didn't go so well. But now they're stuck with each other, because Arlo wants mentoring and Jerry made a bet with his friends.
In the excerpt below from their first mentoring session, we get another glimpse into why a relationship between Arlo and Jerry doesn't seem likely. Jerry's too acerbic and Arlo's too nice.
EXCLUSIVE EXCERPT
"How long were you and Jake together?" Jerry asked.
"Almost three years. I met him the beginning of freshman year." Arlo's eyes skittered away again, and he took a deep breath.
"But now you want to make up for lost time. Any other reasons you want to jump into the gay meat market?"
Arlo winced. "I don't know. I guess because I haven't had any other sexual experiences except with Jake. And he and I did nothing close to, like, what you read in Dan Savage."
"So you feel like you've missed out on something?"
Arlo gave the first bitter laugh Jerry had heard from him. "I know I have."
"Hmm." Jerry poured himself more wine. "What do you mean?"
"I've only bottomed, never topped."
"Oh. So Jake wasn't into bottoming, eh?"
"Never. And don't get me wrong, I like bottoming, but… I want to see what it's like to top. And do some other stuff that Jake wasn't into."
Jerry tried to ignore the stir of arousal set off by imagining Arlo as a top, with those muscles and those big hands. "Other stuff?"
"Like, maybe… umm, bondage or… you know, more kinky stuff."
Now Jerry was definitely aroused. "I see. Bondage as in you tying someone down or you being the one tied?"
Arlo reddened. "I'd like to try both ways. But probably tie someone else down first."
Jesus God. Arlo was hitting all Jerry's buttons. He was gorgeous, humble, and wanted to enter a sexual playground. What wouldn't Jerry give to do some hands-on training. "So did you ask Jake for those things?"
"Not really."
"Why not?"
Arlo regarded him silently with his nice eyes and honest farm-boy martial-artist face.
"It's a simple question, Arlo," Jerry said. He was beginning to get irritated. "Why didn't you ask for what you wanted sexually from your long-term, committed boyfriend? If you read Dan Savage, you know he's always telling people to talk to their partners about this stuff. People who are in it for the long haul need to be compatible sexually. Or so Dan says."
"I… I don't know. Jake had more experience, and I felt dumb asking after I did once and he shot me down."
"Oh, boo hoo. 'He shot me down.' What does that even mean? He said no? Once? So what?"
Arlo began to bristle. "So I didn't want to rock the boat. In a relationship you have to make compromises."
"Probably why I'm not in one. I refuse to sell out who I am and what I want to make someone else happy."
"Well, I'm not like that."
They glared at each other.
~~~
Okay, let's leave the lovebirds there. If you want to follow along and see how the story progresses, check out my next blog tour post. You can find the schedule at my website: http://cjaneelliott.com/the-players-protege-release-and-blog-tour/.  Follow along for more chances to win.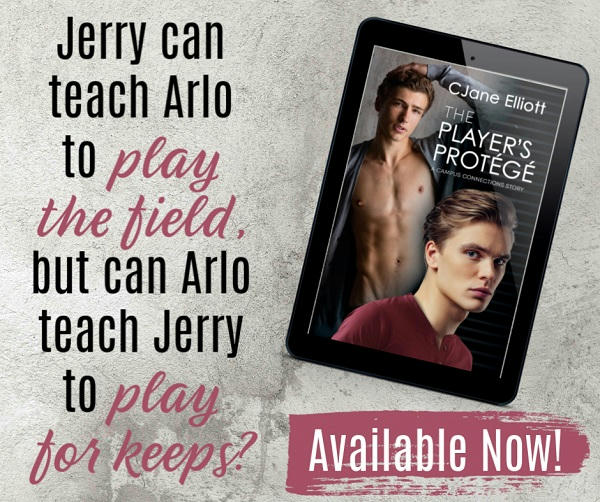 About CJane!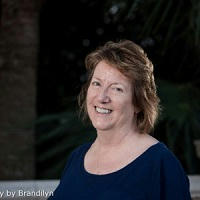 After years of hearing characters chatting away in her head, CJane Elliott finally decided to put them on paper and hasn't looked back since. A psychotherapist by training, CJane enjoys writing sexy, passionate stories that also explore the human psyche. CJane has traveled all over North America for work, and her characters are travelers too, traveling into their own depths to find what they need to get to the happy ending.
CJane is an ardent supporter of LGBTQ equality and is particularly fond of coming-out stories. In her spare time, CJane can be found dancing, listening to music, or watching old movies. Her family supports her writing habit by staying out of the way when they see her hunched over, staring intently at her laptop.
CJane is the author of the award-winning Serpentine Series, New Adult contemporary novels set at the University of Virginia. Serpentine Walls was a 2014 Rainbow Awards finalist, Aidan's Journey was a 2015 EPIC Awards finalist, and Sex, Love, and Videogames won first place in the New Adult category in the 2016 Swirl Awards and first place in Contemporary Fiction in the 2017 EPIC eBook Awards. All the Way to Shore was Runner Up for Best Bisexual Novel in the 2017 Rainbow Awards.
Website | Facebook | Twitter | eMail | Instagram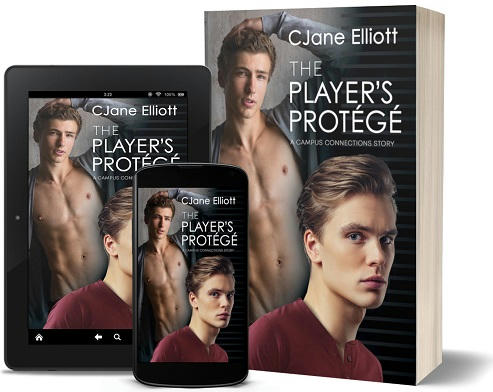 Giveaway!
One lucky winner will receive an eBook of their choice from CJane's backlist!

Check out the other blogs on the tour!