Hi guys, we have Dev Bentham stopping by today with her new release the Tarnished Souls Bundle, we have a great new excerpt and a brilliant giveaway so check out the post and click that giveaway link! <3 ~Pixie~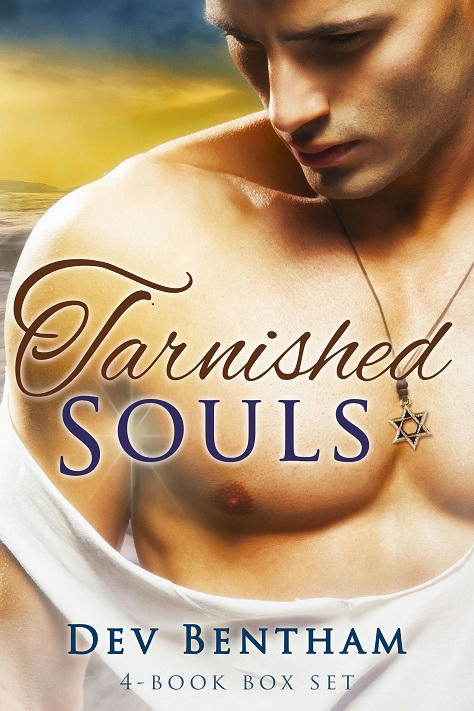 Tarnished Souls Bundle
by
Dev Bentham
Tarnished Souls is a series of contemporary romance novels centered around Jewish holidays:
Life can be hard. Hard enough to leave two men tarnished and hopeless.They might be too damaged to see the truth in each other, but just maybe finding their bershert, their true love, will finally make them shine.
BOOKS IN THE TARNISHED SOULS COMPILATION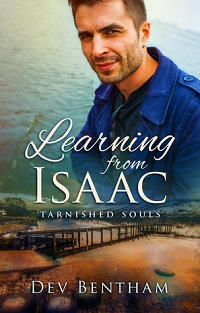 Learning from Issac
It's hard to break out of a rut. For years, Nathan submerged himself into his job at St. Genevieve's. He enjoys teaching, hates faculty meetings, loves his science and has committed himself to the cycle of college life. Along the way, he's become resigned to being a gay man in a straight culture, a Jew among Catholics, and single in a world of couples. Then the brilliant Isaac Wolf appears in his classroom. Isaac's a few years older than his fellow students, gorgeous, self-composed and Jewish.
Isaac has his own secrets, which Nathan finds out at the racy new club downtown where the boys who dance out front can be bought in the back room. Nathan thinks he's about to get a lap dance, but behind the beaded curtain the man on his knees turns out to be Isaac. Nathan's mind isn't the only thing Isaac blows. Afterward, Nathan can't stop thinking about that night. The question is whether Nathan can let himself fall in love with a student, much less someone with Isaac's checkered past. Is it too late for a student to teach his professor the true nature of love and respect?
Publisher's Note: This book contains graphic imagery of men having sex together. And enjoying it. However, the story is primarily a romance. Don't be disappointed if you read pages and pages and pages without encountering acts, organs or orgasms.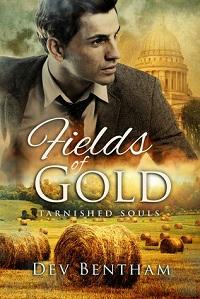 Fields of Gold
Life is full of compromises. That's what Avi Rosen tells himself. He's a yeshiva boy turned historian, working on his dissertation and stretching his meager stipend by moonlighting as a closeted politician's houseboy. Their relationship used to feel like a real affair. Lately it seems more like a job.
It isn't until he meets someone decent that he realizes how corrupt his life has become. Pete is a tall blond farmer who charms Avi with his dazzling smile and his straightforward life. But even if he can believe this refreshingly honest man doesn't have his own political agenda, will Avi find the strength to emerge from the dark life he's chosen and find a future in the sun?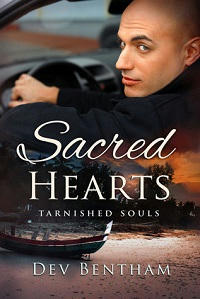 Sacred Hearts
Life's a gamble–and lately David Schwartz's partner has been losing so much that David must close their restaurant, the hippest little place in Portland. He sells everything and moves back home, but at thirty-five, he's not eager to sleep alone in his childhood bedroom or to be supported by his father for the second time in his adult life.
David's had enough. He needs to start over, maybe with someone like the elusive man he's been seeing in his dreams. An old friend offers him a job catering a movie set in Puerto Vallarta. It's been years since David's alcoholism spun out of control along the highways of Mexico. Determined to experience Mexico sober, he stuffs his few remaining possessions in a backpack and takes the next flight down.
As Mexico prepares for Christmas, David lights Hanukkah candles, celebrating the return of the sun and wishing for true love. On the first night of Hanukkah, David meets a tall, dark stranger who rocks his world in a secluded moonlit cove. Is this the mystery man of his dreams–the answer to David's prayers? And what must David sacrifice to make his dreams come true?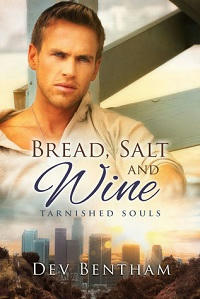 Bread, Salt and Wine
Some wounds never heal. George Zajac grew up in a religious family with a father who beat "the swish" out of him. At thirty-eight he's a troubled man. Escaping his miserable life as a banker in New York, he moves across the country to start again in Los Angeles as the catering chef for a prestigious French Restaurant. Kenny Marks, a writer who's currently waiting tables, is everything George cannot be—flamboyant, proud and sexually confident. Enthralled by Kenny, and against his own better judgment, George agrees to a date. Sparks fly. The sex is amazing. But even after the two get close, George is crippled by humiliating sexual hang-ups. Still haunted by his childhood, he lingers in the closet and can't commit to a relationship with Kenny.
Love is the great healer, but is it enough? George's emotional scars could drive Kenny away, and with him, George's last chance at happiness.
The book in the Tarnished Souls series can be found on Goodreads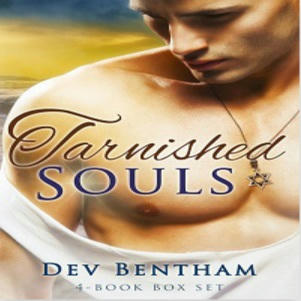 Excerpt
from Sacred Hearts
The first text on my new, Mexican phone was from Kenny.
It's Saturday, 1st night Hanukkah. Going dancing. Wanna come?
Some years Hanukkah lines up perfectly with Christmas. This wasn't one of those. When I was a kid, I loved it when Hanukkah fell early in December because it made all my Christian friends jealous. Of course, that changed a few weeks later when their stockings were filled and we were eating Chinese takeout while I played with my already broken toys.
I pulled out the tin Hanukkah menorah Papa had stuffed into my backpack along with a box of candy-colored candles, and set them up for the first night—one scrawny-looking yellow twist of wax on the far end of the menorah and a pink one in the center for the shammes, the candle-lighting candle. I balanced the whole thing on the windowsill, lit them, and whispered the blessing. I curled up on the bed to watch them burn down. It wasn't my favorite holiday, crammed as it was with memories of loss, but I did it every year, if only in remembrance. Antonio had loved the idea of Hanukkah. I remembered his eyes sparkling in the light of our half-filled menorah on the fourth night a long time ago.
Rick gave extravagant presents and expected the same in return. And I'd told myself that the reason I always celebrated Hanukkah alone was I couldn't afford to buy something for Rick for two holidays in a row, especially if one of them lasted eight nights. But as I sat in a small hotel room in Mexico, watching the candles burn, I realized that I'd been protecting the holiday, like a wound I'd poke gently every year to see how much it still hurt. This year the memory of Antonio felt both closer and farther away, and I was surprised to find myself smiling into the flickering light.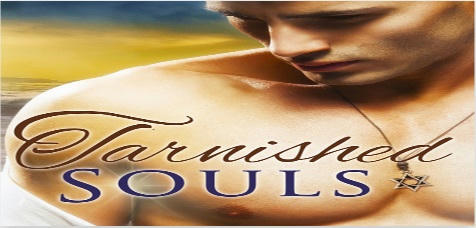 About Dev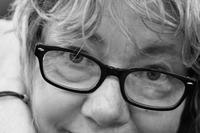 I write contemporary gay romance. My characters are flawed and damaged adult men who may not even know they're looking for true love, but when they meet their bershert, their true love, their lives are transformed. My stories are set in the real world where gay men have gay friends, families who do or don't accept them, personal histories they're not necessarily proud of and a myriad of experiences that have made them who they are.
I live in Northern Wisconsin with my Boston Terrier and Chicago spouse. I've published short stories, poetry, newspaper articles and academic papers and have worked in nearly every profession from restaurants to retail to open-water diving and now write m/m romance out of my fascination with love, courage and gender.
Links: Website | Facebook | Twitter | Amazon | Goodreads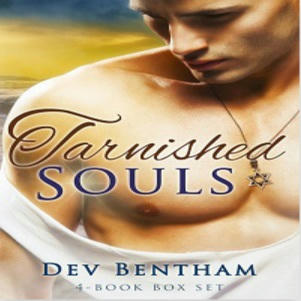 Giveaway!
Win a paperback copy of Nobody's Home by Dev Bentham!
(Just click the link below)
(Ends 18th December 2016)