Hi guys, we have Caitlin Ricci popping in today with her new release The Broken Butterfly, we have a great excerpt and a brilliant giveaway, so check out the post and enjoy! <3 ~Pixie~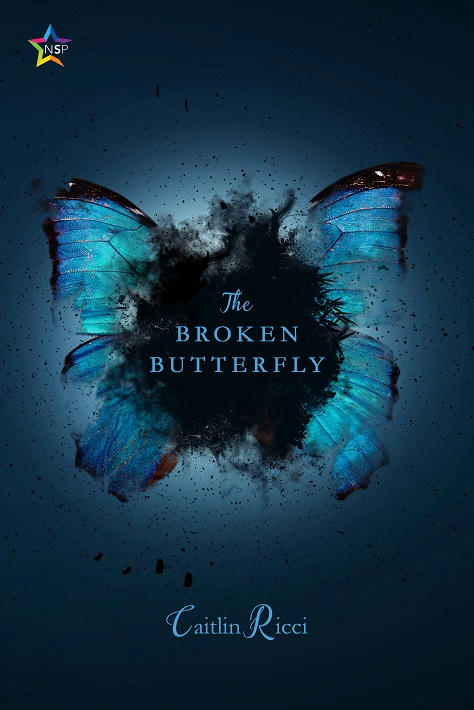 The Broken Butterfly
(In the Shadows 02)
by
Caitlin Ricci
Carter is closer than ever to solving his latest cold case, but his disturbing dreams seem to be a warning to stay away from the truth. The victim, Jacob, deserves justice, and Carter can't let a few bad dreams get in the way of that. When he goes to Malphas and Jamison for help, Carter learns that his dreams are more than they seem. What he learns is enough to send Malphas running, and as much as Carter wants to go with him and Jamison, he knows he can't abandon Jacob so easily. Malphas says Jacob is being held by a powerful demon, and Carter knows he's not in the business of doing favors for humans who aren't Jamison. But to free Jacob, Carter is willing to do just about anything to convince Malphas to help him, even if it means making a deal with the devil.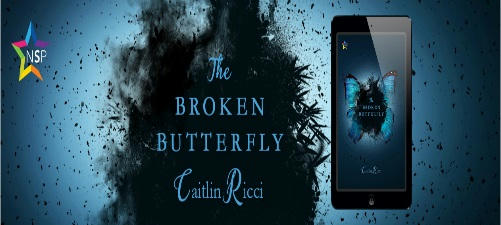 Excerpt
The Broken Butterfly, Caitlin Ricci © 2017, All Rights Reserved
Some days Carter found it almost easy to be around Malphas. There were afternoons where Malphas would get Jamison and Carter drive-through cheeseburgers for lunch. He would sit quietly next to Jamison as if he was attempting to be on his best behavior during their lunch hour. During those afternoons, Carter could almost forget who Malphas was, what he was, and pretend he might have simply been a man Jamison was interested in and not the demon he actually was.
Then there were those times, like now, when Malphas was stretched out on the couch by himself while the three of them watched TV in the evenings. It had become routine since Carter had started staying with them. They each had a few slices of pizza in front of them, but unlike a normal person, Malphas had his pizza hovering in front of his face, close enough that he hardly had to move to take a bite, and whenever he wanted to turn the channel, he wiggled his fingers at the TV instead of using a remote.
Carter would have said something about how very nonhuman he was being, but it really didn't matter. Malphas had gotten better about trying not to act so strangely when he was out with them or when he visited them at the precinct, and that was the important thing to remember when dealing with a demon. He was trying. Sometimes he still made light bulbs explode or people inexplicably changed their minds around him, especially when it benefited him or Jamison, but for the most part, Malphas was pretending to be just another normal human in the world. It was a relief not to have to feel like he had to constantly supervise the demon and remind him when he was acting out.
Two months ago, when Malphas had first come barreling into their lives, Carter would have never thought Malphas was anything other than a monster, and some days he hadn't changed much at all, but he was always trying to be better. If only to please Jamison and stay on his good side.
Carter froze as he felt something warm drape over his shoulder. It still unnerved him sometimes to have his shadow around, especially since it was just a feeling and nothing nearly as corporeal as Malphas was. That would have made it easier, he was sure, if he could see whatever it was, whoever it was, that was following him around almost constantly.
"Is he here?" Carter asked Malphas. He'd started to give his shadow a gender. It made referring to him easier.
Malphas glanced over and then lifted his black eyes to something just above Carter's shoulder. "Yep." After a second, he added, "Well, it's not my fault he can't see you. Clearly you don't belong in this realm. You should really go away."
"That's rich coming from a demon," Carter replied, instantly coming to his shadow's defense for no reason at all.
Jamison looked between them but said nothing. He'd been getting between them less and less. They hadn't needed him to play referee when Malphas had shown no real interest in hurting Carter lately. There was the occasional jibe about him being an idiot, but even that had turned mostly playful.
Warmth spread down his shoulder to his arm, and Carter lifted his palm as the comfortable feeling flowed to his hand. He closed his eyes and imagined that whatever it was following him was holding his hand. Carter felt the slightest bit of pressure, but it wasn't much, and he was half-certain he was actually imagining the whole thing.
"Hey," he whispered. He could almost believe that he, whatever it was, was pushing back against him too.
Jamison got up from where he'd been sitting, and his movement distracted Carter enough that he lost the connection with his shadow.
"I wish I knew his name," Carter said as he glanced behind him.
Mal snorted. "Why? He's not actually part of this plane. He's like…déjà vu or something like that. You know he's here. I know he's here. But he doesn't actually exist here. It's weird. He's not a ghost or something like that. He's stuck."
That got Carter's attention in a hurry, and Jamison paused on his way into the kitchen as well. "What do you mean he's stuck?" Jamison asked Mal.
"Just that he's where he is because he's trapped there. It's hard to explain to people who aren't dead yet. When you die, I'll show you." Mal shrugged.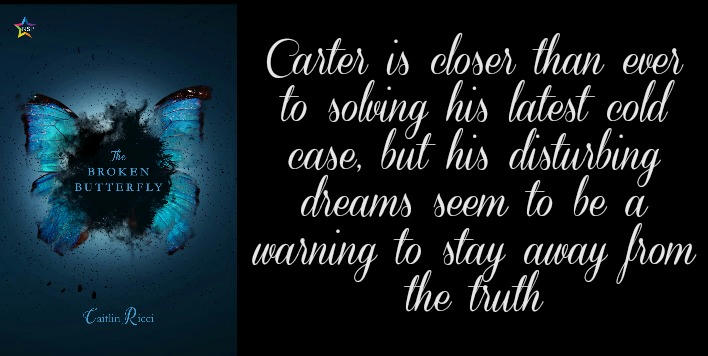 About Caitlin!
Caitlin was fortunate growing up to be surrounded by family and teachers that encouraged her love of reading. She has always been a voracious reader and that love of the written word easily morphed into a passion for writing. If she isn't writing, she can usually be found studying as she works toward her counseling degree. She comes from a military family and the men and women of the armed forces are close to her heart. She also enjoys gardening and horseback riding in the Colorado Rockies where she calls home with her wonderful fiance and their two dogs. Her belief that there is no one true path to happily ever after runs deeply through all of her stories.
Contact Caitlin
Website |  Facebook | Twitter |  Pinterest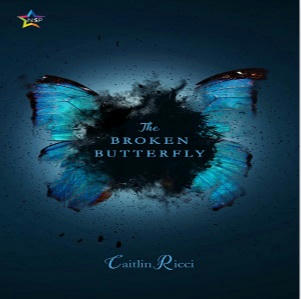 Giveaway!
One lucky winner will receive an ebook of their choice from NineStar Press!
(Just click the link below)