Hi guys! We have Tara Lain popping in today with the tour for her upcoming release The Case of the Sexy Shakespearean, we have a great guest post from Tara, a fantastic excerpt and a brilliant $10 Amazon GC giveaway, so check out the post and enter the giveaway! ❤ ~Pixie~
The Case of the Sexy Shakespearean
by
Tara Lain
Dr. Llewellyn Lewis leads a double life, as both an awkward but distinguished history professor and the more flamboyant Ramon Rondell, infamous writer of sensational historical theories. It's Ramon who first sets eyes on a gorgeous young man dancing in a club, but Llewellyn who meets teaching assistant Blaise Arthur formally at an event held for wealthy socialite Anne de Vere, descendant of Edward de Vere, seventeenth Earl of Oxford-who some believe was the real Shakespeare. Anne wants Llewellyn to prove that claim, even though many have tried and failed. And she's willing to offer a hefty donation to the university if he succeeds.
It also means a chance for Llewellyn to get to know Blaise much better.
Not everyone thinks Llewellyn should take the case-or the money. Between feuding siblings, rival patrons, jealous colleagues, and greedy administrators, almost anyone could be trying to thwart his work… and one of them is willing to kill to do it.
When Anne de Vere turns up dead, the police believe Blaise is the murderer. Only the shy, stuttering professor who has won his heart can prove otherwise…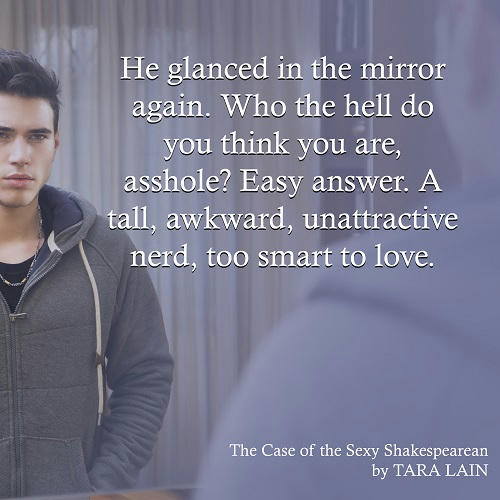 Tara Lain!
Ch-ch-ch-changes!
Hi everyone. If you follow me on social media, you know that I've undergone a lot of changes in my life recently. The most immediate change is my happy introduction of my new cozy mystery, The Case of the Sexy Shakespearean. This book is the beginning of a new series that involves the investigations of a shy, awkward history researcher who delves into histories mysteries and manages to get involved in murder.
Like many of my books, this new release takes place in California, in this case, on the central coast in and around San Luis Obispo. But while the book is set in California, I no longer am. That's been the focus of my giant life change.
My husband and I had been toying with the idea of changing locations for a bit and, last November, we'd gone to Ashland, Oregon with the avowed purpose of considering it as a place to live. We loved it and set it on a "maybe in a year or so" timetable. The timetable was based mostly on my husband's business, which has very long contracts. I can work from anywhere, so I was easy.
Then, the end of February, my hubby came home and said he had a stopping place at his business and if we were going to do the move, that was the time to do it! We put the house on the market the next day and sold in in a month, packing all our stuff from home and office. Meanwhile we went to Ashland to find a house. We saw two we liked and made an offer on one – a big, old neglected estate that was a challenge to both our senses of design. The offer was accepted, due to close on April 20th, and we packed all our stuff into a huge moving van (the house we were buying was large), then started driving on April 16th in two cars with a dog. We made the 12-hour trip in one day and settled into a hotel for the few days before closing, plus a week after so we could get some renovations done – but we didn't close. All kinds of problems starting arising with the property, with our lender, with the kind of loan the lender had tried to get, etc. Every time we went to the house, it had more issues. The escrow got extended – and extended and we kept stretching out our hotel stay.
All our property had to be moved into several storage units and our poor dog got yelled at every time she barked at people in the halls. We had no kitchen so had to find places to eat where we could take a dog since we couldn't leave her in the hotel. The final escrow date came and went and we gave up. We had no home, no address, were getting our mail at the post office, and didn't know what to do next. I started calling rental agencies to find a house to rent. It was now May and the beginning of Ashland's super busy summer season. Then our fantastic realtor called and said, "Remember that other house you loved? Guess what? It's back on the market – for $50K less." We went to see it and made an offer the next day! After 30 more days of horrific escrow issues, we finally closed and literally ran out the doors of the hotel we'd been living in for two months.
We've been in our place for a month. As is always true for me and my architect husband, we're renovating and changing the whole place. The stuff in the storage units is way too much for this smaller house and we have to find places to sell and give it all away. But we love it and here we plan to stay. We adore Ashland, we love Oregon, and we consider this house a gift for which we'll be forever grateful.
I've always been pretty good with change, but this move has taken me to a whole new level. All of us got semi-comfortable with not having any idea what would happen next and that's very good practice for a writer. LOL.  How soon can you expect the first book set in Ashland? Let's shoot for 2019, shall we? : )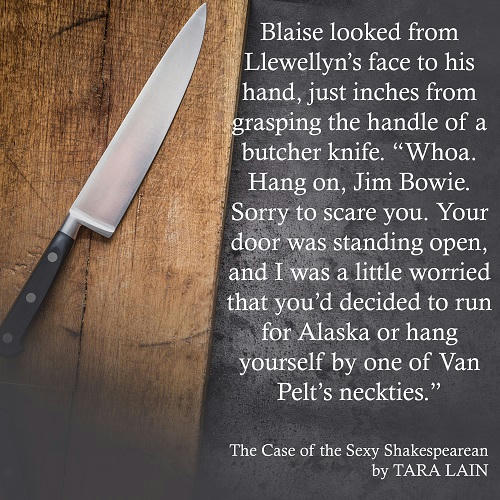 Excerpt!
Goose bumps on top of goose bumps.
Tingles traveled out along his nerves from the soothing touch of Blaise's hand until the hairs on his arm weren't the only things standing up. Why did Blaise just turn his whole existence upside down? When Blaise was around, Llewellyn wanted things it was stupid for him to want. Things that only happened to the special, lucky guys. Forever things.
In spite of himself, he sighed and slowly lowered his head to Blaise's shoulder.
Blaise dropped his cheek against Llewellyn's hair. For minutes they just sat like that, their beer bottles dripping on the coffee table. Weirdly, it was the most peaceful moment Llewellyn had experienced in… at least days. Since that fateful night when he'd first seen Blaise dancing.
Gently, Blaise slipped a hand under Llewellyn's chin and turned his head toward him. Almost like he was stealing his breath, he moved his lips ever so slowly toward Llewellyn's, pausing a half inch away. Llewellyn's lips quivered, the scent of the beer they'd both drunk filling his head. Dear God, could he climax just from the anticipation of kissing Blaise?
Finally, finally their lips touched. Softer than Marie's fur.
And bam! Blaise grabbed Llewellyn's head and devoured his mouth like a five-course banquet menu.
The silly analogy used in novels, that people went up in flames—not silly anymore. Llewellyn's nervous system overloaded before Blaise's tongue had even explored the deeper recesses in his mouth. He heard himself moaning and whimpering. Embarrassing, but he couldn't stop.
His brain knew there was something off about Blaise. Some truth that needed exploring. He didn't care. He wanted to delude himself all the way to the bedroom. He'd trade his greed to know the answers for a night in Blaise's arms.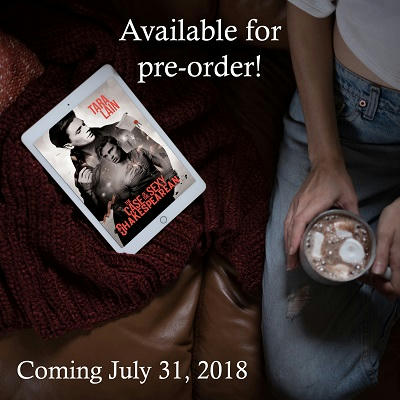 About Tara!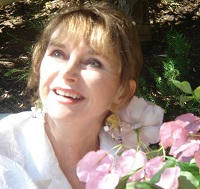 Tara Lain writes the Beautiful Boys of Romance in LGBT erotic romance novels that star her unique, charismatic heroes. Her first novel was published in January of 2011 and she's now somewhere around book 32. Her best-selling novels have garnered awards for Best Series, Best Contemporary Romance, Best Paranormal Romance, Best Ménage, Best LGBT Romance, Best Gay Characters, and Tara has been named Best Writer of the Year in the LRC Awards. In her other job, Tara owns an advertising and public relations firm. She often does workshops on both author promotion and writing craft.  She lives with her soul-mate husband and her soul-mate dog near the sea in California where she sets a lot of her books.  Passionate about diversity, justice, and new experiences, Tara says on her tombstone it will say "Yes"!
Author Links:
Website | Blog | Twitter | Facebook Author Page | Goodreads | Pinterest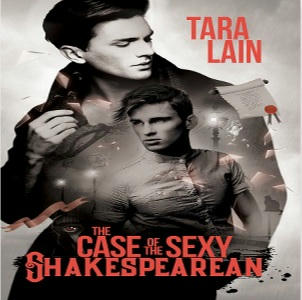 Giveaway!
Win a Amazon $10 GC!