Hi guys, we have Lynn Michaels popping in today with the blog tour for her new release Time for Love, we have a great new excerpt and a brilliant giveaway so check out the post and enter the giveaway! ❤ ~Pixie~
Time for Love
by
Lynn Michaels
Surf and sand, beach and bar-tending, and practicing Taoism are the important things in Jeremy Ringer's life. Until a death in the family sends him across the state, and he realizes that it's not enough. By trusting the wrong people, he is pushed toward sexy police specialist, Oliver Mendosa.
Ollie Mendosa is only interested in one thing, the new police app he's developing. That is until he meets a victim of crime, surfer-boy, Jeremy Ringer. When his protective nature is brought out in full force, he can't resist the temptation of a summer fling.
Is it possible for these two men, from such different worlds, to overcome their differences and fears in order to find the love they both desire?
Excerpt!
Ollie pulled off and worked his way back up the mattress. Jeremy spread his legs so Ollie could fit between them.
"You have stuff?"
"Uh-huh." Jeremy pointed to the small dresser against the interior wall. "Top drawer."
It only took Ollie a second to find his stash, and he was back between Jeremy's legs. Jeremy pulled his thighs back, giving Ollie plenty of room to finger the lube inside and stretch him well. He begged and whimpered when Ollie curled his fingers against his spot. Instead of more, Ollie pulled his fingers out. Jeremy huffed at the empty feeling, but Ollie didn't let disappoint. A heartbeat later, his sheathed cock pushed against Jeremy's hole.
With some grunting and patience, Ollie worked his cock in and stilled. "You ready, baby?"
"Yes, yes, please," Jeremy sighed out. He'd been waiting his whole life for Ollie. He didn't want to wait another second. He needed to be filled.
Ollie rolled his hips, pulling out and pushing in. His thick cock stimulated Jeremy's prostate and gave him exactly what he needed. He thrummed with excitement and pleasure as if Ollie's cock pushed an electrical current through him. Jeremy couldn't stifle his moan if he'd wanted to.
"Greedy?" Ollie asked with another roll of his hips.
"Yes. With you."
Ollie chuckled a bit, but never stopped moving.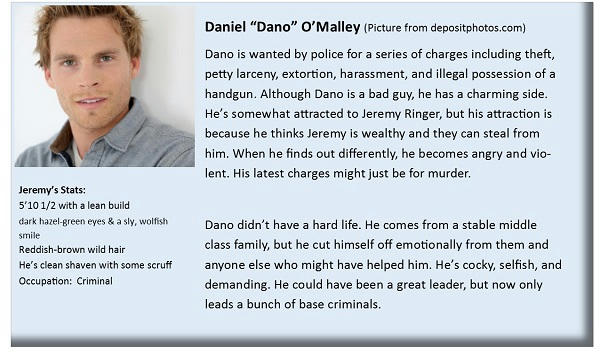 About Lynn!
Lynn Michaels lives and writes in Tampa, Florida where the sun is hot and the Sangria is cold. Lynn is the newest addition to Rubicon Fiction, and she loves reading and writing about hot men in love. She writes paranormal and contemporary MM Romance
Facebook Page | Amazon Page | Twitter | Website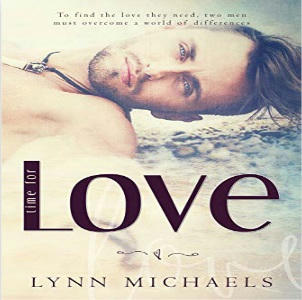 Giveaway!
Win a Signed Paperback of Time for Love!
(Ends)