Hi guys, we have Dev Bentham stopping by today with her upcoming release Buyout ~ A Love Story, we have a brilliant guest post from Dev and a great excerpt, so check out the post and enjoy! <3 ~Pixie~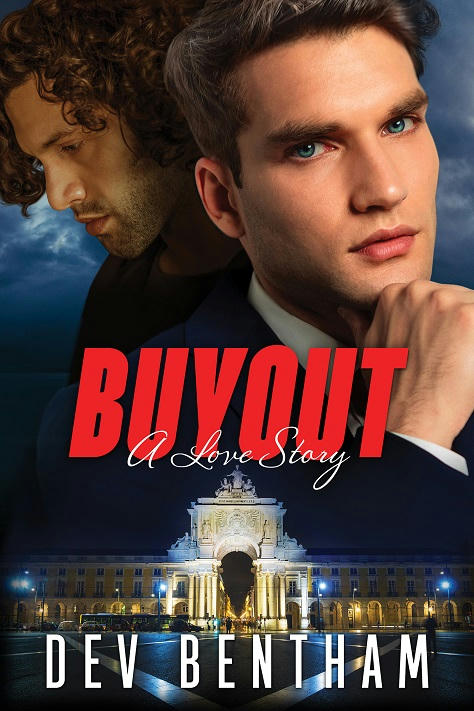 Buyout ~ A Love Story
by
Dev Bentham
Everyone deserves a second chance. Or do they? Sean and Martim fell in love at Harvard. Things broke apart when Martim fell into a downward spiral of addiction after his father died. Sean kicked him out but has regretted it ever since. He's never gotten over losing Martim. But then, not many aspects of his life have lived up to his collegiate dreams.
When he's sent to evaluate Martim's family hotel for foreclosure, Sean is once again in the position to put Martim out on the street. In the time since they parted, Martim has pulled himself together, although both health and financial problems linger as a result of his years as an addict. Can the two men bridge the gap of distance and time to rekindle their relationship, or will they fall apart again under the burdens of guilt and disease? 
Set in Lisbon, Portugal, this is the story of lovers reunited after more than a decade apart, and their second chance at romance.
Release date: 8th February 2017

Dev Bentham!
On The Road Again
My mom was a big fan of travel diaries. Whenever we went on vacation, we'd take slim blue hard bound lined notebooks with spaces for the place and date. At the end of the day, she'd make us pull them out and record the important information so that we'd never forget. Those notebooks are long gone, and I can only imagine what amazing revelations I'd find in them about the jellyfish I caught on the Oregon Coast or my dad threatening to stop the car and toss us out if either my brother or I started singing Little Bonnie Foo-Foo one more time. I still write while I travel, but these days rather than recording where we went for lunch, I'm usually telling a story.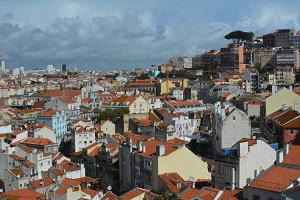 Buyout – A Love Story is one of those stories. I had an amazing opportunity to spending a week in Lisbon last year and the guts of the book were born there. Lisbon is beautiful and romantic, the perfect spot for a romance novella, and I loved being able to write chunks of this story amidst the sights, sounds and smells of the city. We'd sight-see in the morning, then after lunch I'd spend a few hours with Sean and Martime inside my alternate Lisbon.
I wrote in cafés, in a cobblestoned courtyard and on the steps of an art museum. While those spots themselves didn't make it into the book, when I reread it I'm transported back there. Maybe that makes the book a kind of travel diary after all. No jellyfish or sibling battles or descriptions of where we ate, but a way back into the feeling of sitting on a wooden bench in a sundrenched courtyard dreaming about love. I'm so happy I get to share it with you.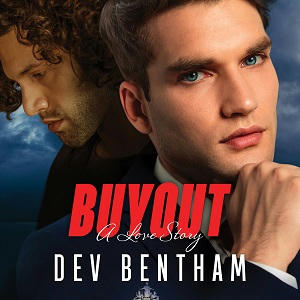 Excerpt
At the noon meeting with the hotel management, I let the excuses roll on for as long as they needed to before laying out my accusations and Rex's ultimatums. In the end, the owner agreed to our terms. He'd taken P&M's money and then tried to cheat us out of the return. There was nothing wrong with the way the hotel was being managed, only the way income was being reported to us. Foreclosure was always an option, but in this case, giving them a second chance would make us more money. I got the owner to sign a personal loan at a steep rate of interest to cover what was owed from the past year, hired a local accounting firm to take over the books going forward, and then retired to my room thinking I'd send in my report and book the next flight home.
I e-mailed Rex my report and lay back on the bed to wait for his response. I read a study once that claimed the germiest thing in a hotel room is the remote. I haven't watched TV in a hotel room since.
Within minutes my laptop chimed—Rex was demanding a video chat.
I sat up, carried my laptop to the table, ran my fingers through my hair, and answered.
Rex's red face appeared on my screen. His face was pursed like he'd drunk sour milk. But that wasn't unusual. Some of the junior associates speculated about his digestion. I figured it was just his temperament.
I checked my watch. It was late afternoon, but Rex liked to believe that whatever time zone he was in was the center of the universe.
I adjusted accordingly. "Good morning, sir."
"You got the fucker to agree to pay? Good. He should be happy we're not sending his ass to jail."
"Yes, sir. I think he actually is quite happy about that."
"Hmmph." Rex pursed his lips even more.
I'd grown used to reading his face. There was something else he wanted to say. I waited.
It didn't take long.
"That Portuguese hotel, the one you talked me into lending a shit pot of money."
My stomach clenched. "The Sabido."
"Yeah, that Martim guy and his whacko aunt." He pronounced it to rhyme with Martin, not Marteem with the r rolled out like a sexy purr. I let it go. Rex wasn't a guy who understood nuance. He continued. "They're in default. I want you to talk to them."
"I might not be the best person for that, sir." I clutched the fabric of my pants, making sure to keep the movement out of range of the laptop camera. "I'm not the one who negotiated that deal."
"Don't be stupid." He waved away my objection with an impatient flick of his hand. "You're already over there. You know them. And you're my hotel foreclosure guy."
"But I don't know the details, sir." I was skating onto dangerous ice by contradicting him again, but the last thing I wanted was to pop down to Portugal for a visit with the Sabidos.
"I'll have one of the girls get you the file." He leaned forward, and a wisp of hair came loose from his comb-over. "Your friends are fucking me. They're way behind on payment. It's time to move them out."
My mouth went dry. I hadn't been worried about the Sabido Hotel. Rex had lent the hotel money and proposed his usual one payment a year repayment plan, designed to maximize the probability of default. It was one of his regular tactics for properties he wanted for himself. It frequently worked. People always meant to save for that big annual payment, but things would come up, and pretty soon the bill would come due and they wouldn't have the cash. Miss more than one payment and the loan was two years behind. Easy foreclosure. But Martim should have known better. I had been sure he wouldn't fall for Rex's trick.
Rex went on. It just kept getting worse. "I want a thorough valuation of the hotel. We'll flip it within six months. I've already got a buyer lined up. It's a win-win, Williams. They get out of debt and we make a nice profit. Let me know when you make contact." He hit a button, and my screen went black.
I stared at the blank screen, wondering how I was going to get out of this. If I didn't go, it would mean my job. Rex didn't tolerate insubordination. On the other hand, if I did go? It had been more than ten years since I last saw Martim Sabido. Foreclosing on his family's famous hotel wasn't exactly the reunion of my dreams.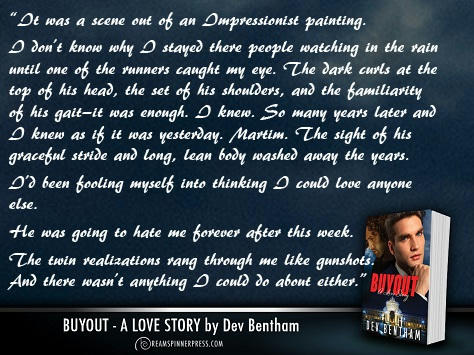 About Dev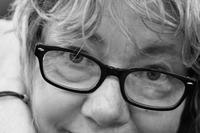 Dev Bentham has lived in way too many places and had far too many jobs. She's finally settled in frozen northern Wisconsin where she teaches online and draws on her former lives to write love stories about mature men searching for true love. Her restless feet take her globetrotting whenever she gets the chance, but most of the time she's tucked up in her office in the woods dreaming about romance and adventure.
She's the author of many gay romances, including a DABWAHA finalist, a Rainbow Award Honorable Mention and a Rainbow Awards Finalist. E-mail: DevBentham@yahoo.com | Sign up for Dev's Monthly News Flash, every month a little news and some flash fiction

Website | Facebook | Twitter | Amazon | Goodreads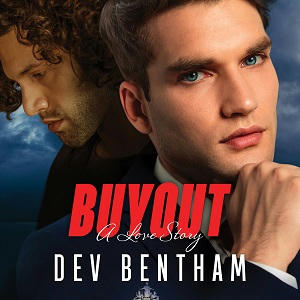 Giveaway!
Win an ecopy of one of Dev Bentham's backlist titles!
(Just leave a comment on this post)