Hi guys! We have NineStar Press' anthology Into The Mystic stopping by today to celebrate it's release, Into The Mystic is a collection of lesbian/bisexual paranormal short stories,  we have an exclusive excerpt from one of the stories and there's also a brilliant giveaway, so check out the post and click that giveaway link! <3 ~Pixie~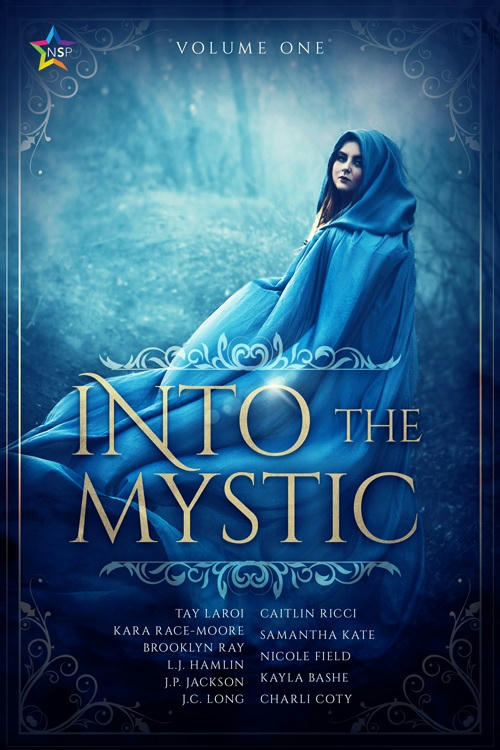 Into The Mystic
by
Brooklyn Ray. J.C. Long, Kara Race-Moore, Samantha Kate, Nicole Field, J.P. Jackson, Caitlin Ricci, L.J. Hamlin, Kayla Bashe, Charli Coty, Tay LaRoi
Eleven lesbian/bisexual paranormal short stories…
Reborn by Brooklyn Ray – Dark magic, mystical bloodlines, a living forest, and two women fighting to reclaim a love they lost.
Zero Hour by J.C. Long – She can't outrun the full moon.
Dove in the Window by Kara Race-Moore – As if the Great Depression wasn't bad enough, Cissy's first love is back from the dead.
Bottom of the River by Samantha Kate – The demon isn't always the monster.
If You Want to Walk by Nicole Field – Follow Chess into the Underneath and meet the strange creatures she finds there.
A Tended Garden by J.P. Jackson – Immortality or humanity—which one will win out in the end?
Romancing the Healer by Caitlin Ricci – In a deadly snowstorm a werewolf needs all the help she can get, and the werebear coming to her aid is more than she appears to be.
Midnight Kisses by L.J. Hamlin – A local witch, a new-to-town werewolf, and a mystery to be solved.
Like a Bell through the Night by Kayla Bashe – Guarding a faerie princess? All in a day's work for a werewolf bodyguard. Avoiding falling in love with said princess? The hardest mission of Jaffa's life.
The Imp in the Rock by Charli Coty – The cure for a bad breakup might be magic.
Smile Like You Mean It by Tay LaRoi – Ingrid meets a terrifying Japanese legend, but the stories are all wrong.
Full blurbs for each story below.
Individual story blurbs
Reborn by Brooklyn Ray
Thalia Darbonne left Port Lewis three years ago with no intention of returning. Despite being a powerful witch, she's now known as a deserter – an outcast in the magical society. But after her mother's untimely death, Thalia is called back to her hometown in order to fulfill her duty as matriarch, and take the place as head witch of the Darbonne Clan.
Being back home isn't easy, especially when Thalia is confronted by a ghost from her past, the beautiful, dangerous necromancer, Jordan Wolfe.
As Thalia tries to cope with the loss of her mother, she's also faced with her feelings for Jordan, the responsibility of becoming matriarch, and the strange, dark magic lingering between her and her first love. Thalia and Jordan fight through three years of confusion in the forest they grew up in, where trees whisper, the night sky bleeds, and sigils are carved into flesh.
Zero Hour by J.C. Long
After being bitten by her long-time girlfriend Robbin in werewolf form, Simone does the only thing she can think to do—she gets in her car and drives as far away as she can. As the first full moon since she was bitten approaches, Simone is faced with a difficult choice: does she trust Robbin, who wishes to guide her through her first transformation, after being hurt by her? And more importantly, with the full moon drawing near, does she really have a choice?
Dove in the Window by Kara Race-Moore
In 1930's Appalachia, Cissy McGurk is still mourning the death of Pearl, her first love. However, Pearl shows up one night and crawls into bed with her, bemoaning that she can't sleep. More and more people from the local cemetery are crawling from their graves because something won't let them rest. Cissy has to find out how to fix it, even if that means asking Death himself for advice.
Bottom of the River by Samantha Kate
Anja Bauer is the daughter of rich but cruel parents who care little about her happiness. Despite her revulsion toward men, they plan to marry her off to a faraway suitor. But Anja's discovers a contract they signed with the demon they'd warned her about, and she learns the true extent of their wickedness and the reality of the demon.
If You Want to Walk by Nicole Field
Chess runs into the world of the Fae to try to escape her depression, only to find it comes there with her. When she finds her way back, she knows she will have to leave many things behind. Is leaving worth that price?
A Tended Garden by J.P Jackson
Alyssa is a natural witch whose thoughts have a way of coming true. Her coven is the only one around—well, the only one she'll practice her beliefs with – but her high priestess, Rachel, is particularly difficult to please.
Rachel has a secret she hasn't told anyone in her coven—one that her ancestral witches before her kept from their covens too. If Rachel's to hold on to her traditions and the immortality she's been promised, she'll have to keep the women in her coven returning to the sacred grove, and that includes Alyssa.
But secrets have a way of being revealed, and when Alyssa stumbles across Rachel's violent and horrifying history with the trees of the grove, the pact between the sacred grove and Rachel's family may have a price too steep to pay.
Romancing the Healer by Caitlin Ricci
When she takes too long to come back to her pack, Aria is caught up in a snowstorm. To make matters worse, she's twisted her ankle while running. Hurt, freezing, and alone, her best chance for survival is to stay under an evergreen until the storm clears then try to limp back to her pack. Zoe has a better idea. She's a healer without a pack to call her own, although she's desperate for the kind of family Aria has with hers. Being trans, Zoe has never felt all that welcome with other shifters, but Aria promises to show her that there is at least one pack who would gladly have her. All they have to do is wait out the storm together.
Midnight Kisses by L.J. Hamlin
A night out in a bar before a big council meeting to relax seems like a good idea, talking to the cute werewolf at the bar seems like a better idea. But when they meet again will sparks get in the way.
Like a Bell through the Night by Kayla Bashe
Rhiannon, faerie princess in exile, has been on the run for her entire life. Hunted by her most dangerous enemy yet, she turns to her childhood crush for help: immortal, smolderingly sexy werewolf Jaffa Volkovitch.
Jaffa's scars and secrets haunt her, and she doesn't let anyone get close. She remembers Rhiannon as an optimistic child… not an alluring, resilient young woman whose every touch awakens forgotten feelings. Keeping up her emotional barriers could mean breaking Rhiannon's heart. What will Jaffa decide?
The Imp in the Rock by Charli Coty
Wendi Tamura turns to her favorite beach to calm her jangled nerves after she's dumped by her cheating boyfriend. The water near her home on the Oregon Coast is never warm, and no place for a nude woman, so when one appears before her seemingly by magic, Wendi offers her help. It's been years since she's been with a woman, but when the beautiful Hanako reveals her true nature, Wendi doesn't let either detail keep her from the most magical and steamy night she's ever had.
Smile Like You Mean It by Tay LaRoi
Ingrid Smith, a young American living in Sendai, meets the cursed Slit-Mouthed Woman of Japanese folklore and does her best to rid herself of the woman. When a conflict reveals that Ayame isn't as terrible as her legend says, she's embarrassed by the truth and vows to haunt Ingrid until they can figure out how to lift the curse. For weeks Ingrid tries to lift Ayame's curse, but with each passing day, she's not sure she wants to.
Excerpt!
from Dove in the Window by Kara Race-Moore
"I can't sleep," Pearl whispered, crawling into bed with me.
In the morning, I woke up cold, clutching the wedding dress she'd been buried in.
I was sorely afraid, not because my dead lover had come calling, but because I knew Pearl's parents would be fit to be tied if they found out their darling daughter had chosen to take her nightwalkings to sleep with me, Cissy McGurk, instead of that nice Howell boy they had picked out for her.
A haint in the family was one thing, but a fish-kissing girl was quite another. Plus, they wouldn't be pleased if they knew Pearl lay in the cemetery in her underthings, right next to the church and all. I held the dress to my heart, torn between the want to never let it go and the need to hide it at once.
Old Henrik might howl at the moon once a month, and the O'Neil boys could blame all manner of things on run-ins with the Snallygaster beast, and nobody worried too much about the blue-faced Fugates over in the next county, but a girl was expected to know her place, especially these days. I was going to have to figure out what was going on with Pearl, though quiet like, but first, there were chores that had to be done.
Standing in my bedroom, still in my old too-short cotton nightgown, I allowed myself to hug the dress and take a deep breath. There was the expected smell of dirt and pine, but there was also the distinct scent of Pearl, like all the first little flowers that poke their heads up after winter mixed together, a perfume of kindly spring.
I had helped Pearl sew that dress, putting love and heartache into every stitch. If I couldn't convince her to put it back on, for something told me this was no one-time nightwalk, I'd have to unstitch the entire thing, break it down into smaller pieces like bloomers, petticoats, undershirts, and all manner of smaller clothing that could all be tucked away in drawers and worn later with no one the wiser. I could do that, if I had to. Give me an old blanket, a needle, and scissors, and I'd be able to turn out near a brand new set of Sunday best for a whole family.
In truth, I had sewn more of the wedding dress than Pearl. She had often said she wished she had my patience for sewing. She was always ready to throw down her piecework and run off to pick apples or climb cliffs or look to see if them chickadees had new eggs, or just about anything that meant being outside and roaming.
I don't know how it is for other folks, but me, when the stitches are setting right and I get a good pace going, I can have practically a whole quilt border in place by sunset while my mind still thinks it's morning. I feel it, though, when I finally stand, all my muscles cramped up and complaining about my steady work, but still, there's a peace I couldn't even rightly describe to Pearl about doing something I was good at.
With Pearl gone, sewing lost most of the pleasure it had given me, but it was steadying to have something to do, to try to forget everything for a little while as I worked on this or that project. With spring in full bloom and summer making all sorts of noises about being about ready to drop by for a long spell, I had just been beginning to think maybe the world wasn't over even if Pearl wasn't in it anymore. But now she was back again. Sort of. Dead. But not dead. What was I going to do?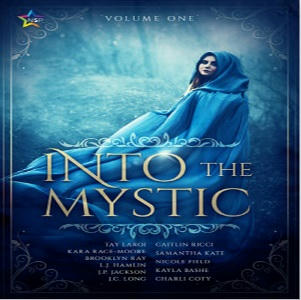 Giveaway!
One lucky winner will receive an ebook of their choice from NineStar Press!
(Just click the link below)

Check out the other blogs on the tour!