Hi Guys! We have Brenda Murphy & Megan Hart stopping by today with their lesbian release Soul Burn, Brenda Murphy brings us Shifting Flames and Megan Hart gives us The Fire Inside, there's a fantastic $10 NineStar GC giveaway, so check out the post and enter the giveaway! ❤️ ~Pixie~
Soul Burn
Brenda Murphy & Megan Hart
A mistress, a werewolf, a screenwriter and a shapeshifter walk into your heart in these two sexy paranormal stories of love and redemption.
Shifting Flames by Brenda Murphy
Shunned screenwriter Eve Perez has something to prove. Shut out of the industry after a scandal, she's ready to do whatever it takes to climb back to the top, even if it means working with notoriously difficult author Celeste Quon.
Reclusive best-selling author Celeste Quon is adored by a generation of fans, but would they love her if they knew her truth? Under pressure from her fans, Celeste agrees to bring her best-selling novel to the screen but on her terms.
After a freak spring snowstorm strands Eve at Celeste's home she discovers Celeste's incredible secret. Amid their fiery attraction should she let their relationship burn out, or surrender to the flames of their desire?
The Fire Inside by Megan Hart
For Clara, crafting pain into pleasure is her job. For Selena, it's her salvation. When submissive Selena hires Clara as her Domina, it seems like the best of business arrangements. But when their emotions infiltrate what was meant to be only professional, both women are rocked by the possibilities that their relationship might be changing into something… more.
Selena has given her submission to Clara for months, but faced with the idea of giving her heart, she runs. Loving Clara means revealing her secret, the one that sent her seeking pain in the first place, and it's a risk Selena can't take.
Clara, confused and terrified by the glimpse she had of Selena's true self, can't keep herself from wanting more. And, as Selena's Miss, she's not afraid to demand she be given the chance to take it. Snowed in at Clara's mountain cabin, the women must face the truth about themselves and about each other.
Can true love grow from a business relationship, and can it conquer even the darkest of fears?
Warning: Pain play, deceased family members, graphic violence, and references to physical abuse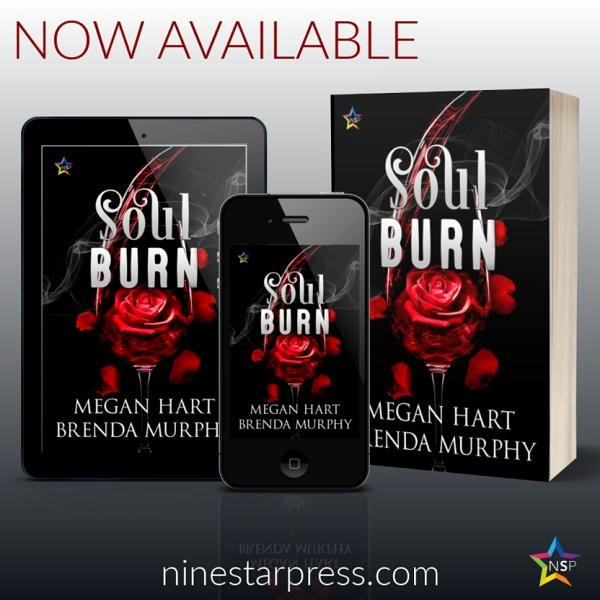 About Brenda & Megan!
Brenda Murphy writes short fiction and novels. She loves tattoos and sideshows, and yes, those are her monkeys. When she is not swilling gallons of hot tea and writing, she wrangles two kids, two dogs, and one unrepentant parrot. She writes about life, books, and writing on her blog Writing While Distracted.
Megan Hart writes books. Some of them use bad words, but most of the other words are okay. Some of them hit bestseller lists and win awards and some don't, but that's the way it goes. She can't live without music, the internet, or the ocean, but she and soda have achieved an amicable uncoupling. She loathes the feeling of corduroy or velvet, and modern art leaves her cold. She writes a little bit of everything from horror to romance, though she's best known for writing steamy fiction that sometimes makes you cry.
Website | Twitter | Instagram | Facebook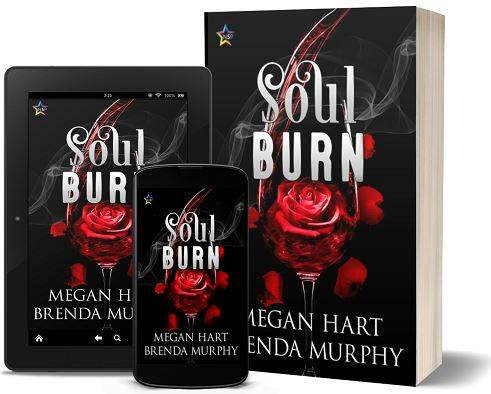 Giveaway!
One lucky winner will receive a $10.00 NineStar Press Gift Code!