Hiya peeps! We have C.S. Poe visiting today with the tour for her upcoming release Southernmost Murder, we have a brilliant guest post, a great excerpt and a fantastic exclusive giveaway where you can win a bag key lime jelly beans & Southernmost Murder swag! So guys, check out the post and enter the fantastic giveaway! <3 ~Pixie~ p.s. Make sure you visit the other blogs on the tour to take part in each blogs giveaway  😉 
Southernmost Murder
by
C.S. Poe
Aubrey Grant lives in the tropical paradise of Old Town, Key West, has a cute cottage, a sweet moped, and a great job managing the historical property of a former sea captain. With his soon-to-be-boyfriend, hotshot FBI agent Jun Tanaka, visiting for a little R&R, not even Aubrey's narcolepsy can put a damper on their vacation plans.
But a skeleton in a closet of the Smith Family Historical Home throws a wrench into the works. Despite Aubrey and Jun's attempts to enjoy some time together, the skeleton's identity drags them into a mystery with origins over a century in the past. They uncover a tale of long-lost treasure, the pirate king it belonged to, and a modern-day murderer who will stop at nothing to find the hidden riches. If a killer on the loose isn't enough to keep Aubrey out of the mess, it seems even the restless spirit of Captain Smith is warning him away.
The unlikely partnership of a special agent and historian may be exactly what it takes to crack this mystery wide-open and finally put an old Key West tragedy to rest. But while Aubrey tracks down the X that marks the spot, one wrong move could be his last.
C.S. Poe!
Hello, everyone! I'm C.S. Poe! Welcome back to the Southernmost Murder blog tour, here at MM Good Book Reviews! This is my first release of 2018— a standalone mystery-romance featuring a historian and his FBI agent love interest, Jun Tanaka. While he may work for the federal government and don a suit and tie on a daily basis, Jun enjoys a lot of punk and hard rock music that now and then questions authority.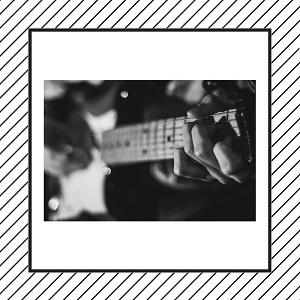 The Dead Kennedys is one favorite. A punk rock band that formed and disbanded in San Francisco. They were active with front man Biafra from 1978 to 1986, with their live gigs described as a combination of chaos and theatrics. Dead Kennedys' lyrics were typically quite political in nature, and they often dealt with aggressive responses from police and politico-religious groups of the time.
Jun is also a big listener of Five Fingered Death Punch, a heavy metal band from Las Vegas that drummer, Jeremy Spencer, describes as "blissful yet fucking devastating." While not mentioned in Southernmost Murder by name, Jun is also a fan of Japanese heavy metal band, Dir en grey, with their absolutely brutal songs such as Clever Sleazoid, Uroko, and Zan, as well as the all-female, Japanese visual kei band, exist trace.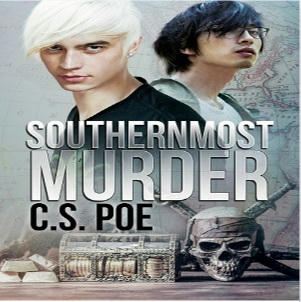 Excerpt!
Jun's cool and chic appearance fooled a lot of people. He was a bit of a bad boy deep down. He listened solely to the hardest rock and metal and old-school punk that could be scrounged up. I was talking the kind of music where you could barely understand the lyrics and someone was going to give themselves a neck injury from thrashing. Jun would probably be right at home in a mosh pit.
I only knew he was so not a Rihanna fan because a few years back he had gone out to a bar with me and Matt after work. Matt had spent the entire time flirting with some younger guys there—and fuck, it still hurt thinking about that. About how stupid and unwanted that made me feel, and Jun had seen it all. He sat with me all night, doing his best to chat, which was where I also learned he wasn't a chatter, and he ended up bonding with me over our extremely diverse musical tastes.
"You okay?" Jun asked, glancing away from the road once or twice.
"Yeah," I said quickly and a bit too loudly. "I was thinking about the time you nearly blew out my eardrums with Five Finger Death Punch."
"I knew you were lying when you said you liked them."
"I was trying to impress you." I reached over and put my hand on Jun's thigh. It was solid muscle and felt right to touch. "Did it work?"
He only smiled in response.

About C.S.!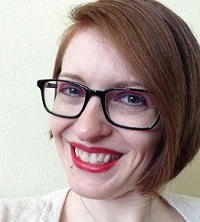 C.S. Poe is an author of gay mystery, romance, and paranormal books.
She is a reluctant mover and has called many places home in her lifetime. C.S. has lived in New York City, Key West, and Ibaraki, Japan, to name a few. She misses the cleanliness, convenience, and limited-edition gachapon of Japan, but she was never very good at riding bikes to get around.
She has an affinity for all things cute and colorful and a major weakness for toys. C.S. is an avid fan of coffee, reading, and cats. She's rescued two cats—Milo and Kasper do their best on a daily basis to sidetrack her from work.
C.S. is a member of the International Thriller Writers organization.
| Website | Facebook | Twitter | Tumblr | Instagram | Blog | Goodreads | Newsletter |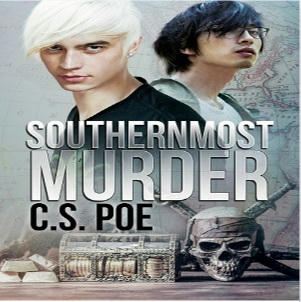 Giveaway!
Win! (1) bag key lime jelly beans & Southernmost Murder swag!
Rules & Regulations: Winner must be able to provide a US shipping address.

Check out the other blogs on the tour!