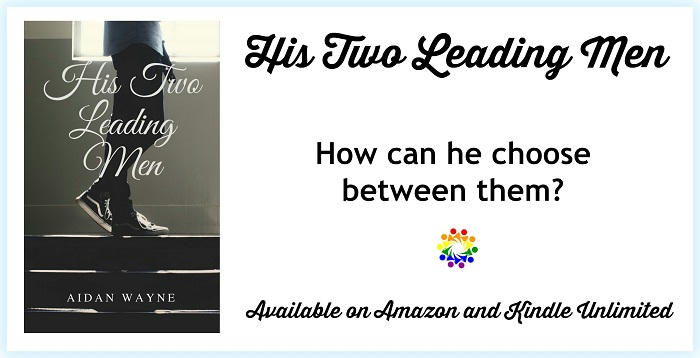 Hi guys, we have Aidan Wayne popping in today with their new release His Leading Men, we have a great excerpt and a brilliant giveaway so check out the post and enter the giveaway! ❤ ~Pixie~
His Leading Men
by
Aidan Wayne
Broadway star Skye's whole life is an act.
On the surface, he's living the New York Dream – acclaimed by critics for his stunning debut, playing to packed audiences every night.
They don't know the truth.
Battling crippling anxiety, every show is a struggle for Skye. Only one thing gives him the courage to step into the spotlight every performance – the steady, calming support of costumer Russell. But Skye can't burden Russell with all his demons…
When wealthy patron Brent takes an interest in Skye, everything the actor knows is turned upside down. Charismatic and confident, Brent is everything Skye isn't… and just what he needs. But how can he choose between gentle Russell and magnetic Brent? Russell means so much to him, but the chemistry between Skye and Brent is undeniable.
Or does he have to choose at all…?