Hi guys, we have Brooke Edwards stopping by today with her new release Sweet Dreams, we have a brilliant guest post from Brooke, a great excerpt and a fantastic giveaway, so check out the post and leave a comment to enter the giveaway! <3 ~Pixie~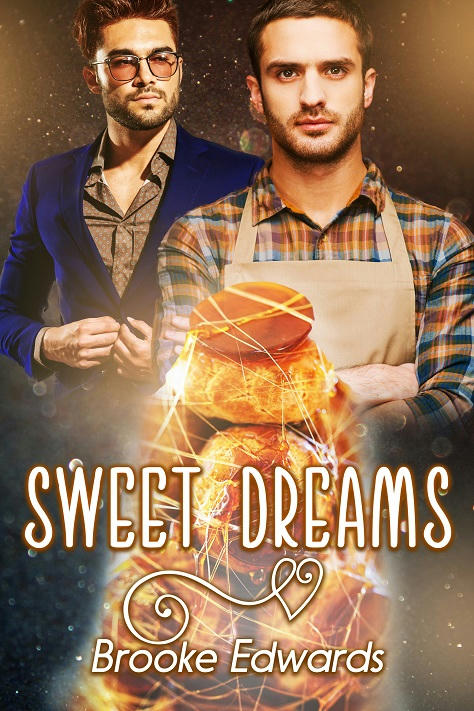 Sweet Dreams
by
Brooke Edwards
Benji Crowe runs a little boutique of all things sweet in an out of the way alley, nice and secluded with a loyal clientele that keep him comfortably afloat and not much in the way of foot traffic. Occasionally someone new will find their way in, either on the advice of a regular or by accident.
When the door slams open one day, Benji thinks that his newest customer must just be really hungry. The man who sprints inside isn't interested in the pastries, though. He snatches the beanie right off the college student sitting closest to the door before throwing himself into a vacant chair and bundling his distinctive blue coat into a ball that just barely makes it into the trash can. Benji is about to give him a piece of his mind when a dozen teenagers pour through the door shouting about Dane Harper, the latest Hollywood box office favorite.
From that moment, Benji could have been forgiven for thinking he'd fallen headfirst into the latest Hollywood box office feature. Luckily, Dane has enough box office experience for the both of them.