Hi peeps! We have Leta Blake stopping by today with the tour for her newest release Alpha Heat, we have a brilliant guest post and a fantastic giveaway, so check out the post and enter the giveaway! ❤ ~Pixie~
Alpha Heat
by
Leta Blake
A desperate young alpha. An older alpha with a hero complex. A forbidden love that can't be denied.
Young Xan Heelies knows he can never have what he truly wants: a passionate romance and happy-ever-after with another alpha. It's not only forbidden by the prevailing faith of the land, but such acts are illegal.
Urho Chase is a middle-aged alpha with a heartbreaking past. Careful, controlled, and steadfast, his friends dub him old-fashioned and staid. When Urho discovers a dangerous side to Xan's life that he never imagined, his world is rocked and he's consumed by desire. The carefully sewn seams that held him together after the loss of his omega and son come apart—and so does he.
But to love each other and make a life together, Xan and Urho risk utter ruin. With the acceptance and support of Caleb, Xan's asexual and aromantic omega and dear friend, they must find the strength to embrace danger and build the family they deserve.
This gay romance novel by Leta Blake is the second in the Slow Heat universe. It's 130,000 words, with a strong happy ending and a well-crafted, non-shifter Omegaverse. It features alphas, betas, omegas, male pregnancy, heat, and knotting. No cheating. Content warning for brief sexual violence.
Leta Blake!
Thanks to MM Good Book Reviews for having me here today to talk about my latest release, Alpha Heat.
And exploration of gender is one of the main themes of the Heat of Love series. It began in Slow Heat and continues through Alpha Heat. This may seem surprising given that there are literally no human women in the books due to a cataclysmic event in the distant past, which wiped them all out. And yet there is no denying that I've crammed all kinds of gender-related feels into these books. No doubt that's because I've come to the realization in my early forties that I am non-binary (and always have been) and thus have a lot more "gender stuff" on my plate than I can fit into one meal.
Because of this mash of gender issues in the books, I dare say that some cis gay men may be confused or disoriented or deeply uncomfortable with some of the portrayed events (mpreg, for example). But I have heard from other non-binary folks and even trans individuals that they really feel seen and understood by these books, despite all of the bodies in the book being "male".
While romance is the central theme of both Slow Heat (now available in audiobook, by the way) and Alpha Heat, it may be interesting for some readers to also explore these gender-related questions/emotions/situations in a completely different context than they've ever experienced before.
I'm pleased to say that both Slow Heat and Alpha Heat have received rave reviews from readers and the new audiobook, narrated by the talented Michael Ferraiuolo, is also getting some fantastic attention.
Come dive in and take the chance to see the world from a different perspective for a little while!
Thank you again to MM Good Book Reviews for hosting me here today! There's a Rafflecopter for you to participate in! I hope you enjoy the books!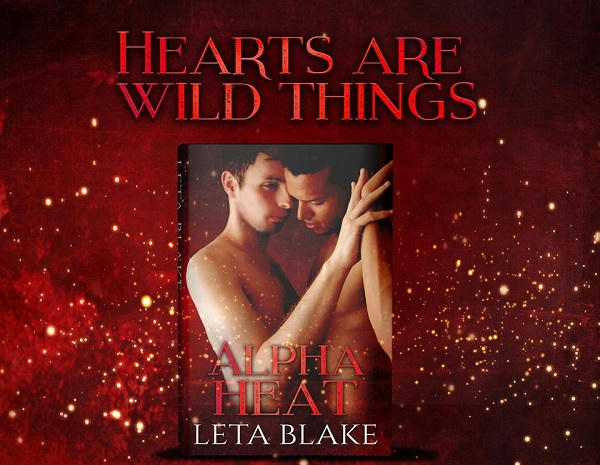 Heat of Love series!
Slow Heat (book 01)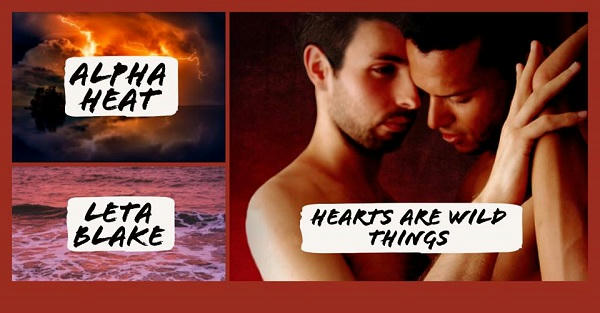 About Leta!
Author of the bestselling book Smoky Mountain Dreams and the fan favorite Training Season, Leta Blake's educational and professional background is in psychology and finance, respectively. However, her passion has always been for writing. She enjoys crafting romance stories and exploring the psyches of made up people. At home in the Southern U.S., Leta works hard at achieving balance between her day job, her writing, and her family.
 Patreon | Twitter | Facebook | Website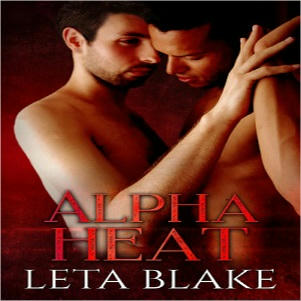 Giveaway!
Win an Ebook of Slow Heat!

Check out the other blogs on the tour!
May 23 – Mirrigold, Bayou Book Junkie, Scattered Thoughts & Rogue Words, Rainbow Gold Reviews, Diverse Reader, Wicked Faerie's Tales & Reviews, V's Reads, Oh My Shelves, Lillian Francis, Sexy Erotic Xciting, Kimmer's Erotic Book Banter, Gay Media Reviews