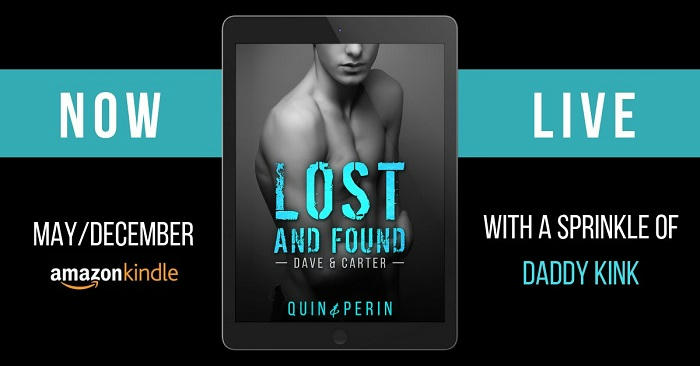 Hi guys! We have Quin Perin popping in today with their new release Lost and Found, we have a great excerpt and a brilliant $10 Amazon GC giveaway so check out the post and enter the giveaway!❤ ~Pixie~
Lost and Found
by
Quin Perin
He is…
half my age,
my son's friend,
and he calls me Daddy.
I brought him to his knees until he did the same to me.
"He was like a greedy little puppy, trying to please me. And goddamn, I needed him to need me."
A May/December Second Chance Romance with a sprinkle of Daddy Kink. After their first encounter in "Take it All", Lost and Found explores how Dave and Carter's relationship took root and blossomed.
As a standalone novella, Lost and Found features explicit adult m/m content, Daddy Kink, age gap as well as romantic elements. The book ends…well, let's see how it ends, shall we?