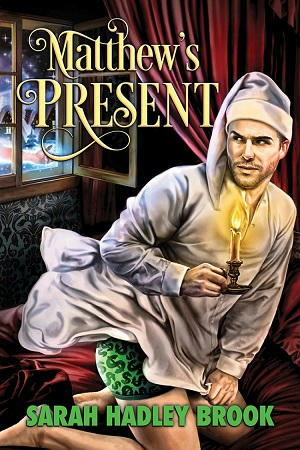 Title: Matthew's Present
Series: 2016 Advent Calendar- Bah Humbug
Author: Sarah Hadley Brook
Genre: Contemporary, Holiday
Length: Short (25 Pages)
Publisher: Dreamspinner Press (December 1, 2016)
Heat Level: Low
Heart Rating: ♥♥♥♥ 4 Hearts
Blurb: Matthew Blick is almost thirty years old, and he hates the thought of another holiday alone. He has become a bit of a wet blanket when Christmas rolls around every year. So much so that even his five-year-old niece, Hannah, knows something needs to change. She asks the department store Santa to bring her uncle a man to love, and when Santa sees her uncle, he formulates a plan to set that possibility in motion.
Santa shows up at Matthew's house and at first Matthew can't place him, but then the memories of his first kiss flood his mind and he is shocked to find that Santa is the man he has carried a torch for since high school. Will this twist of fate help Matthew change his view on the holidays? Only a kiss can tell.
ISBN: 978-1-63533-168-4
Product Link: https://www.dreamspinnerpress.com/books/matthews-present-by-sarah-hadley-brook-7935-b
Reviewer: Lisa
Review: What does a child normally ask for when placed on Santa's lap, well Matthew was wondering this answer also.  Let's just say he will definitely be up all night long.  You just have to read this story for the full crazy details.  However let's just say I wished I had gotten this gift instead.  A gift from the past comes forward.
This was a very cute little story that was a lot of fun to read.  It was not to depressing but let's just say that Matthew's idea of Christmas might be changed forever. 
I enjoyed this quick little read.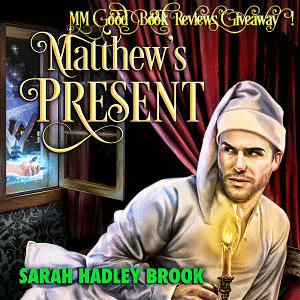 1st prize $100 DSP credits!
2nd prize $50 DSP credits!
3rd prize $25 DSP credits!
4th prize $25 DSP credits!
(Winners will be picked by a dart on 1st January 2017)
Sarah Hadley Brook's question!
In "The Great Pretender" (previous release), what kind of motorcycle does Gene Milgram ride? 
(Just leave a comment with the answer on this post)