Hi guys, we have Nicole Colville popping in today with the tour for her newest release Double Dealing, we have a great excerpt and a brilliant giveaway so check out the post and click that giveaway link <3 ~Pixie~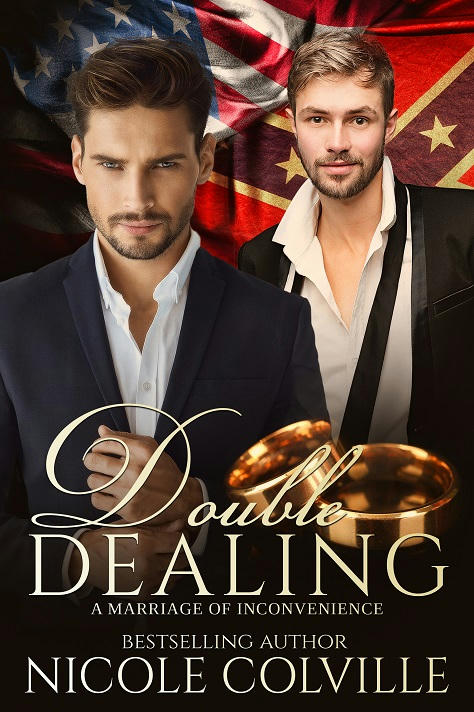 Double Dealing
A Marriage of Inconvenience
by
Nicole Colville
Caught in a messy merger with the mounting pressure to close a multi-million dollar deal, business mogul Ryder Granger finds things are more hostile than the average takeover, but he's not just interested in acquiring the lucrative Lyon coffee chain. He has an entirely more personal motive hidden beneath his cool exterior and designer suit.
Trace Lyon believes the merger with B&G could be the way out of the closet his strict Southern father keeps him locked in, but there's one big problem. Ryder Granger is everything Trace wants, and everything his father despises. Two years ago, they shared one incredible night together, but despite the connection and the intense heat, both walked away.
With the deal falling through, Ryder brings an unexpected offer to the table — a more personal type of merger between the two rival families, one Trace is dead against. After all, an arranged marriage in New York in 2016… That could never work out. Taking control in the only way he can, Trace agrees to marry Ryder, but secretly plots to double deal both his father and Ryder. He just has to get this whole absurd wedding out of the way first and ignore how happy Ryder makes him feel.
There are questions he's hesitant to ask, however. Is Skye a man or a woman? And, what does it mean that he doesn't really care?
Previously published under the Confidential Encounters Anthology with 30,000 new additions to read.