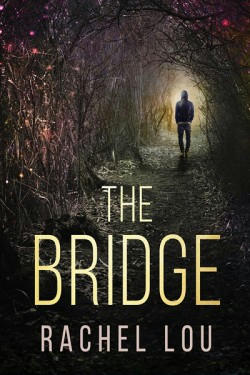 Title: The Bridge (2nd edition)
Author: Rachel Lou
Genre: Angels and Demons, Ghosts, Spirits, Other Paranormal, Teen Fiction
Length: Novella (224 pages)
Publisher: Dreamspinner Press (June 2, 2016)
Heat Level: Low – Moderate
Heart Rating: ♥♥♥♥ 4 Hearts
Blurb: Everett Hallman might not be the world's most powerful witch, but he does his part by helping wayward souls find their way to the beyond. Then a feeling Everett can't explain lures him away from the magical woods near his house, to a local martial arts school. There, he is intrigued when he uncovers remains left by supernatural beings of enormous power, and he cannot resist looking into the mystery.
Everett learns he is a Bridge Master: a witch capable of passing into different spirit realms, but his revelation comes with a new set of problems. First, the powerful witch instructing him disappears, and then he notices something strange about his attractive new friend from the martial arts studio. Worst of all, Everett's reserves of spell-casting energy continue to deplete. Only one thing is certain—Everett cannot turn his back on this puzzle until he gets some answers.
ISBN-13: 978-1-63476-883-2
Product Link: Dreamspinner Press |  Harmony Ink Press
Reviewer: Shorty 
Review: Everett is a witch and something more that he learns about. He's also a bridge master able to create a bridge between two worlds. He has a crush on Bryce from the dojo. When the two boys grow closer Everett suspects that Bryce is more than human. Going against his grandfather's wishes Everett sets out to discover the truth about Bryce.
Along the way he puts himself in dangerous situations. I really liked Everett's determination to find the truth about everything. Though I felt he should have used caution during certain circumstances throughout the story. 
It was a really good story with magic, romance, supernatural creatures, mystery and suspense. I could not stop reading one I started as I wanted answers as well. Well written and interesting.
Great read.