Hi peeps, we have Clare London visiting today with the tour for her new release Romancing the Ugly Duckling, we have a great new excerpt, a brilliant $10 Amazon GC giveaway and Prime's review, so check out the post and click that giveaway link! <3 ~Pixie~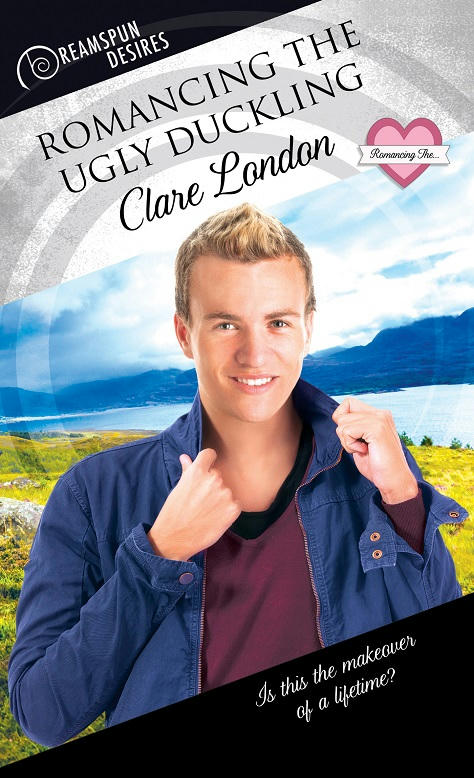 Romancing the Ugly Duckling
(Dreamspun Desires 36 / Romancing the… 02)
by
Clare London
Is this the makeover of a lifetime?
Ambitious fashionista Perry Goodwood lands the project of his dreams—track down a celebrity family's missing brother in the Scottish Highlands and bring him back to London for a TV reality show. But first he must transform the rugged loner into a glamorous sophisticate.
Greg Ventura has no use for high fashion. He lives on the isolated island of North Uist to escape the reminder that he's nowhere near as handsome as his gorgeous brothers and avoid the painful childhood memories of being bullied.
Greg wants nothing to do with city life, and Perry's never been outside London. When Perry is stranded on North Uist, this conflict seems insurmountable. But Greg is captivated by the vivacious Perry, and Perry by both the island and his host. However, Perry's one heartfelt wish remains: that ugly duckling Greg fulfill his potential as a swan.