Hi guys! We have Laura Lascarso stopping by for a visit with the blog tour for her upcoming release The Bravest Thing, we have a short intro from Laura, a great excerpt and a brilliant giveaway, so check out the post and click that giveaway link! <3 ~Pixie~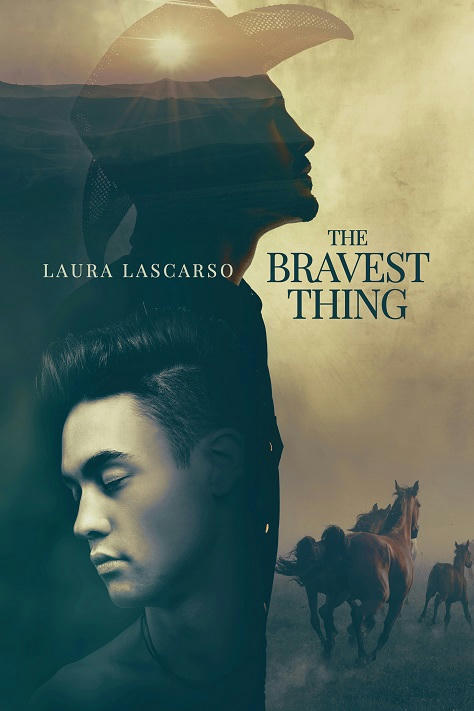 The Bravest Thing
by
Laura Lascarso
High school junior Berlin Webber is about to reap the fruits of his hard work and land a football scholarship—if he can keep his sexuality a secret from his best friend, Trent, and their homophobic coach. Then Hiroku Hayashi swerves into the high school parking lot on his tricked-out motorcycle like some sexy comic book villain, and Berlin knows he doesn't stand a chance.
Hiroku is fleeing his sophisticated urban scene to recover from drug addiction and an abusive relationship when he arrives in Berlin's small Texas ranch town. Initially sarcastic and aloof, Hiroku finds in Berlin a steady, supportive friend who soon becomes more. As Hiroku and Berlin's romance blossoms, they take greater risks to be together. But when a horrific act of violence tears them apart, they both must look bigotry in the face. While Berlin has always turned to his faith for strength, Hiroku dives into increasingly dangerous ways of coping, pushing them in opposite directions just when they need each other most.
Two very different young men search for the bravery to be true to themselves, the courage to heal, and the strength to go on when things seem darkest. But is it enough to bring them back together?
Release date: 17th April 2017