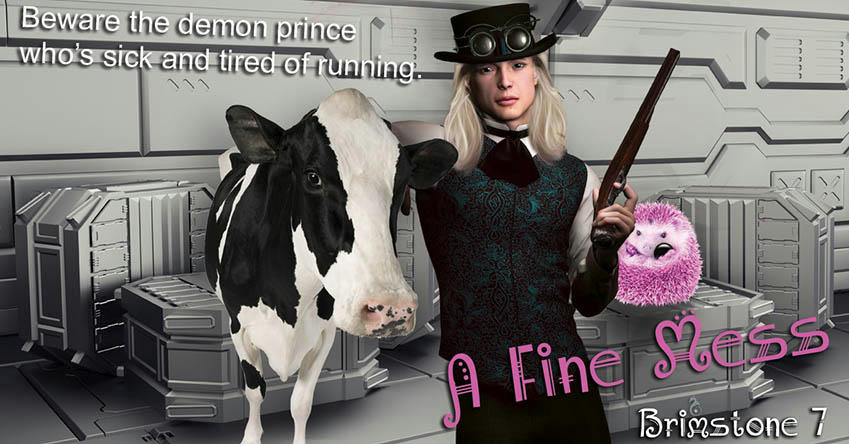 Hiya peeps! We have Angel Martinez stopping by today with the tour for her new release A Fine Mess, we have a brilliant interview with Shax, a great excerpt, a fantastic $25 Mischief Corner Books GC giveaway and we also have Shorty's review, so check out the post and enter the giveaway! ❤️ ~Mel~
A Fine Mess
by
Angel Martinez
Beware the demon prince who's sick and tired of running.
Federico Duomo is dead, to begin with. But this is only the first bit of Shax's problems resolved. Powerful crime lords and an obscenely wealthy oligarch are still determined to destroy him and his crew, and Fluffy's original owner may be coming after the Brimstone now, too. It would be splendid to be able to take on one thing at a time.
Adding to the external conflicts, life on board the Brimstone has only grown increasingly stranger. Shax has no idea what to do with the seven partly human children that Heckle rescued from slavers. Heckle himself has grown short-tempered, even with Mac. Someone from Julian's past catches up to them on Barbary. It's enough to put a demon off his cinnamon buns.
Shax isn't panicking, though. In fact he's had it up to his handsome royal nose with the people he loves having to live in constant fear. The fox has turned at bay and the Brimstone's enemies are in for a shock. The demon prince of thieves is coming for them.